Nepalese Army Drains Dangerous Mount Everest Glacial Lake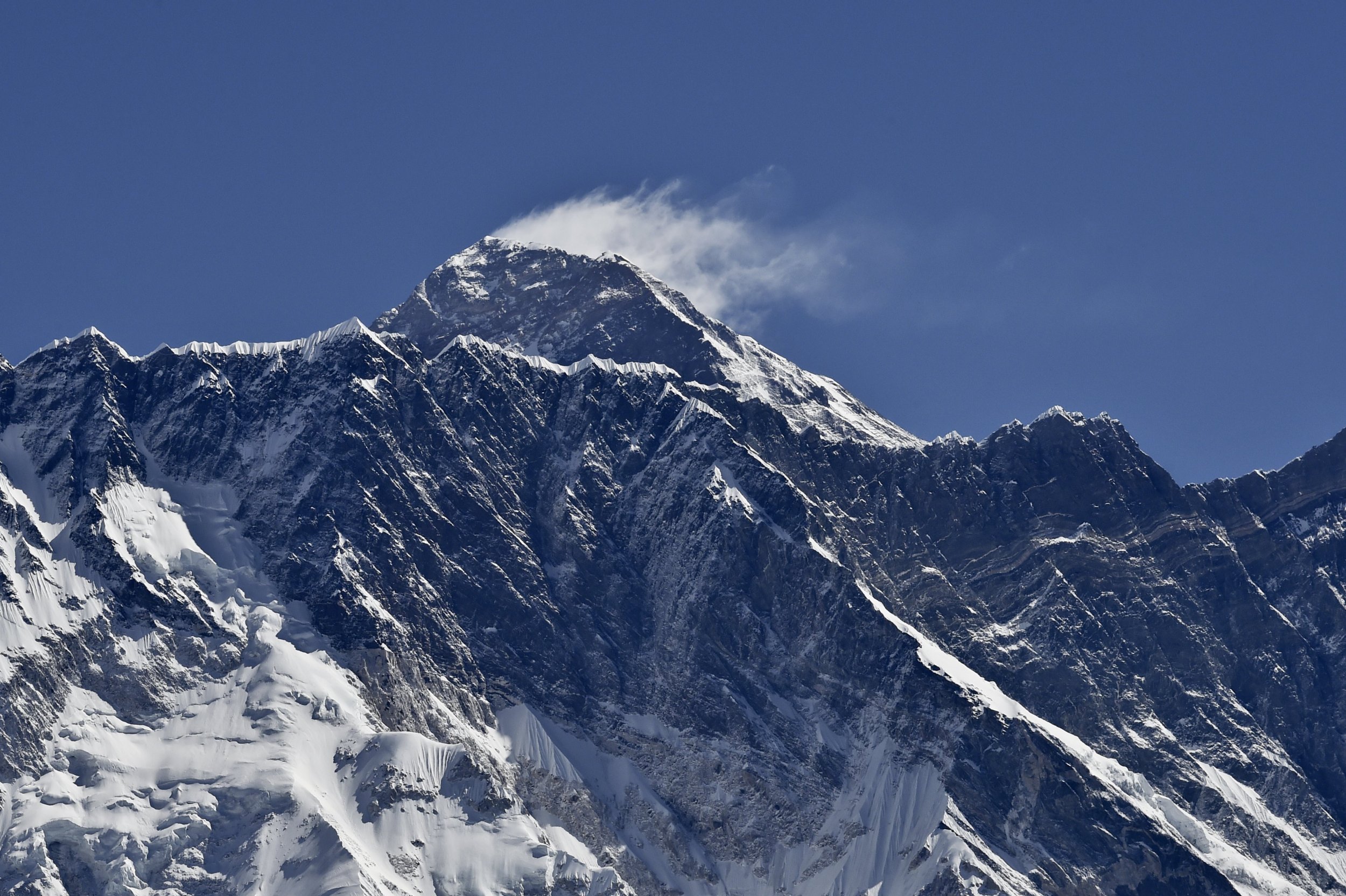 The Nepalese Armed Forces have confirmed that a giant glacial lake near Mount Everest, threatening thousands of lives if it was to flood, has been drained to a safe level.
Imja Tsho, described in a 2009 study as one of the fastest-growing lakes in the Himalayas, is located at an altitude of 5,010 meters, just 6.2 miles south of the world's highest peak. It was formed in the 1950s when water began collecting at the foot of the Imja Glacier on the lower part of the glacier.
The surface area covered by the lake expanded from 0.15 to 0.39 square miles between 1984 and 2009, triggering concerns that it might breach its banks and flood villages downstream.
Experts said that a flood would have had a catastrophic impact on the lives of more than 50,000 people living in nearby villages and even in southern districts of the country.
The Nepal government worked together with the United Nations Development Programme (UNDP) to drain the lake, the BBC reported. Army personnel and Sherpas spent six months constructing an outlet to gradually release the water in a process that took a further two months, officials said Monday.
Scientists have said that climate change is causing Himalayan glaciers to melt at an alarming rate, creating huge glacial lakes that could burst their banks and devastate mountain communities.
Nepal was hit by a 7.8-magnitude earthquake in 2015.