Thousands of Migrants Have Reported Sexual Abuse While in ICE Custody
Data from the Department of Homeland Security showed that thousands of migrants have alleged sexual abuse while in the custody of the Immigration and Customs Enforcement agency.
The data, obtained from the DHS's Office of the Inspector General by The New York Times, revealed complaints going back as far as 10 years.
While the number of sexual abuse claims from detainees that ICE reported was significantly lower (the agency reported 1,310 claims between fiscal years 2013 to 2017), watchdog organizations estimate the occurrence of sexual abuse to be significantly higher.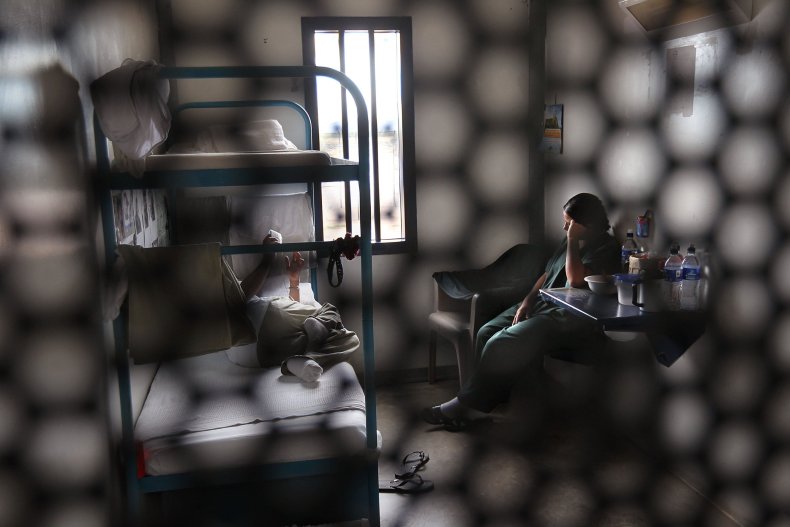 One woman, identified only as "Maria," told the Times she had been sexually assaulted by a male guard shortly after being released from the T. Don Hutto Residential Detention Center in Texas.
The woman said that she had been given permission to stay in Washington, D.C., with her brother while her asylum case was pending.
Instead of being given safe transfer to D.C., however, the woman described a harrowing experience of sexual assault by a guard both before and after entering a van meant to transport her to be reunited with her family.
"He grabbed my breasts... He put his hands in my pants and he touched my private parts," Maria said. "He touched me again inside the van and my hands were tied. And he started masturbating."
Another woman, who was identified only as "E.D.," alleged that she had been sexually assaulted by a male guard while being held at a family detention center in Pennsylvania with her 3-year-old son.
"I didn't know how to refuse because he told me that I was going to be deported," the woman, 19, told the newspaper.
"I was at a jail and he was a migration officer. It's like they order you to do something and you have to do it," she said.
Earlier this year, the American Civil Liberties Union said it had fought an application from ICE to the National Archives and Records Administration (NARA), which instructs federal agencies on how to maintain their records and approves plans for destroying records, which in ICE's case would include files documenting sexual assaults.
The civil liberties union called on NARA to review the proposal "more closely," arguing on its website that "government agencies with a long and well-documented record of abuse should not be permitted to destroy records about those abuses."
The ACLU said the archives and records body has since committed to reviewing the request more closely and said ICE has not made any new proposal regarding the destruction of such records since.
"We will continue to keep a watchful eye for attempts by ICE and [Customs and Border Protection] to destroy records about their own wrongdoings," the ACLU said.
ICE has not responded to a request for comment from Newsweek.