Thousands of Migrants Rescued Off Libyan Coast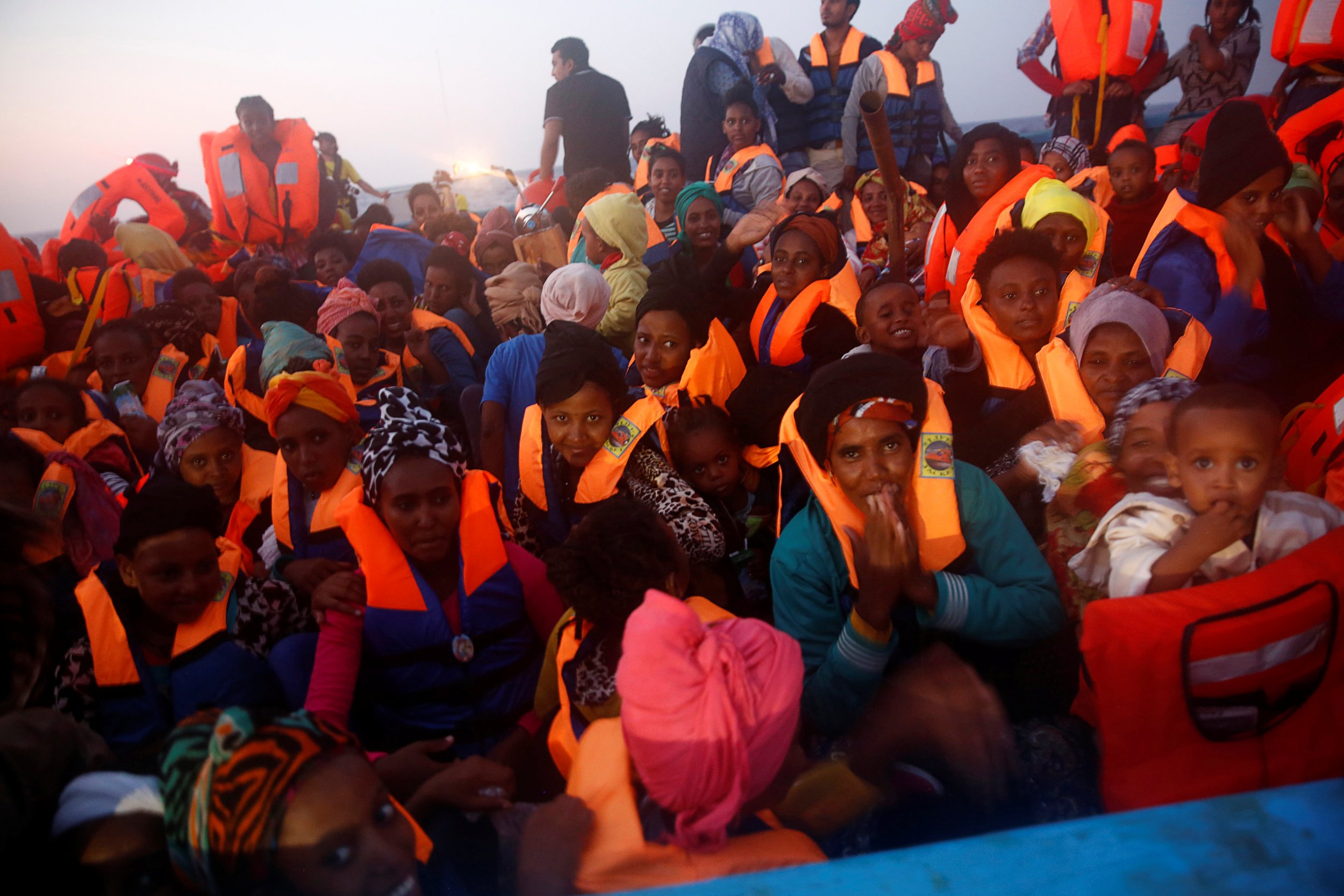 Thousands of migrants and refugees were rescued off the coast of Libya on Monday in one of the largest such operations to date.
Around 40 missions—involving Italian naval ships, the European Union border agency Frontex and several NGOs—rescued around 6,500 people according to the Italian coastguard. The operations took place 12 miles (20 kilometers) off the coast of Sabratha, a town in northwestern Libya, the BBC reported. More than 1,100 migrants and refugees were rescued on Sunday in the same area in an operation led by Spanish humanitarian group Proactiva.
Dramatic video footage shows the migrants and refugees jumping into the sea and swimming to the nearby rescue boats. The migrants and refugees had set off from Libya in small, overcrowded wooden boats with a little fuel, with the apparent intention of getting about 15 miles (24 kilometers) out to sea, where rescuers were operating. Some of those rescued were traveling with children and babies as young as five days old.
The so-called central Mediterranean route—leaving from northern Libya and arriving in Italy or the nearby island of Lampedusa—has remained under intense pressure and is used largely by sub-Saharan Africans, including Nigerians and Eritreans, seeking economic opportunities or fleeing situations of war or authoritarian governments. Frontex has recorded more than 70,000 illegal border crossings on the route in the first six months of 2016.
More than 2,700 people have died attempting to cross from Libya to Italy in 2016, according to the International Organization for Migration, which also estimated that 275,000 migrants and refugees are waiting to travel from Libya.
In 2015, over 1 million migrants and refugees entered Europe, with many fleeing the civil war in Syria. The EU struck a deal with Turkey in March to clamp down on migrants entering the continental bloc via Greece, reducing the number of people entering via the so-called Eastern Mediterranean route.