Muslims March Against Terrorism in 'Not With Us' Demonstration in Cologne, Germany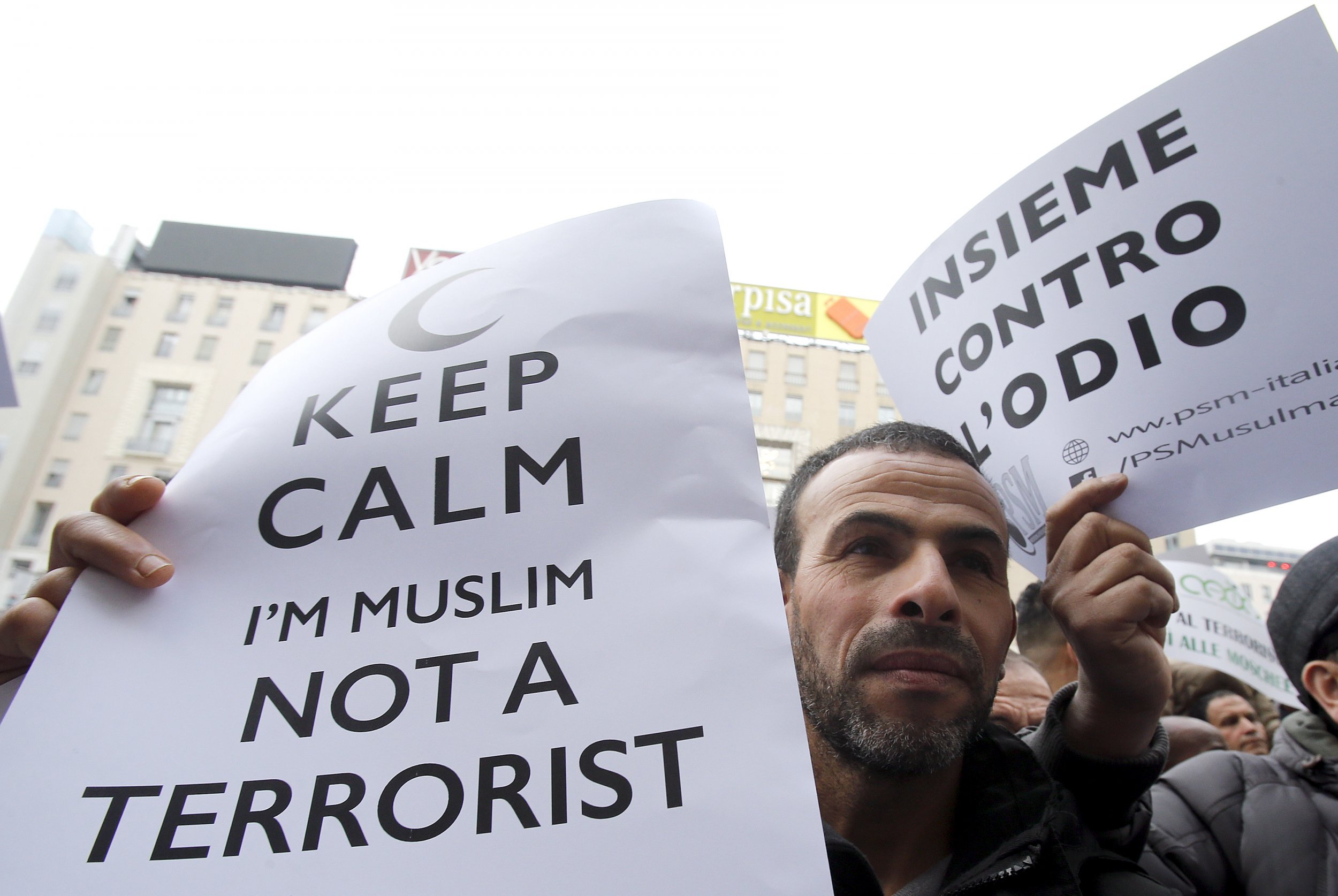 Thousands of Muslims, their neighbors and friends, will march against terrorism in the German city of Cologne on Saturday. Around 10,000 people are expected to gather in the German city under the slogan "Not With Us" for the Ramadan peace march, first announced on June 7.
The goal is to show solidarity with victims of terror all over the world, to promote peace, freedom and democracy and to repudiate extremists who commit acts of terror in the name of Islam.
"A peace march in Ramadan, initiated by Muslims, supported by different actors in society, would send a symbolic signal," the march organizers, Islamic scholar Lamya Kaddor and Muslim peace activist Tarek Mohamad, wrote in their call to action.
"We are demonstrating against extremism, terrorism, war and dictatorship. We stand for pluralism within and outside of religion, against a split of our diverse society in 'us' and 'them,'" they added.
The march announcement quickly received widespread support from activists, politicians and members of the public. German Chancellor Angela Merkel added her voice in support of the initiative in a statement shared on Twitter by government spokesperson Steffen Seibert .
But Germany's largest Islamic organization, the Turkish Ditib union, which organized Germany's first Muslim anti-terror march in November 2004, attended by around 25,000 people, has refused to take part in the march saying it stigmatizes Muslims as being solely responsible for terrorism.
"Calls for 'Muslim' anti-terror demos fall too short, stigmatize Muslims, and constrict international terrorism to being just among them, and within their communities and mosques," Ditib wrote in a statement to justify the much-criticized decision.
"We welcome public action, but reject the way in which this march has been organized," Ditib said.
The association also rebuked the march organizers for choosing a time during the fasting period of Ramadan. Instead of marching, Ditib will hold Friday prayers for peace in its nationwide mosques.
Ditib has time to review its position, as the march organizers are keeping the invitation open to everyone, including their critics. "Even if you're not happy with details of #notwithus that is no reason not to come. You can't always make everyone happy," they wrote in a Tweet on Friday.