Thousands of North Korean Women Are Sold Into Sexual Slavery in China, Report Says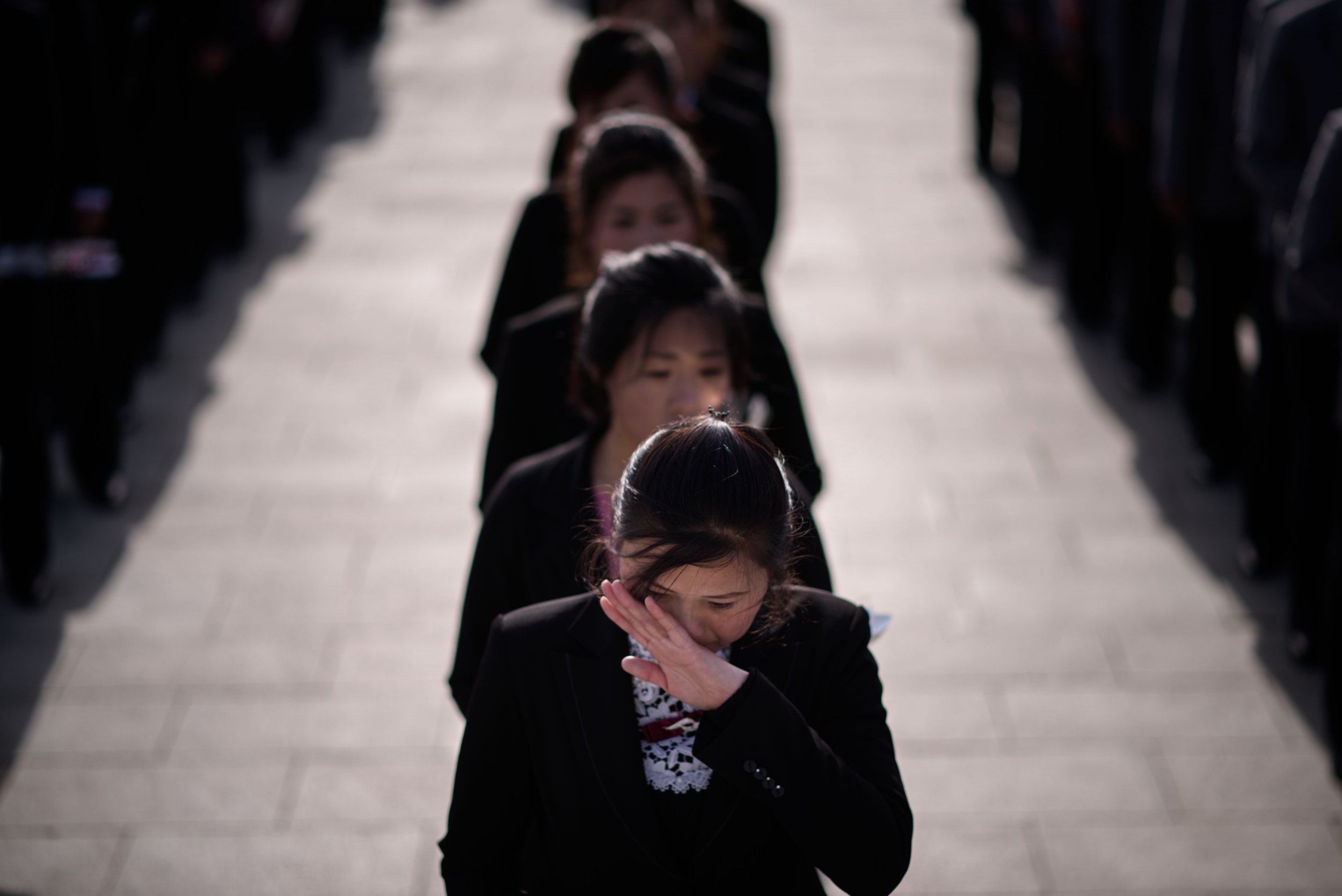 Tens of thousands of North Korean women have been forced into sexual slavery in China, according to a report that documents the widespread gender-based sexual violence of those trying to escape the secretive state.
The report's findings come from two years of research by the nongovernmental organization the Korea Future Initiative (KFI), including interviews with 45 victims living in China and South Korea, and highlight a grim trade that is worth at least $105 million per year.
The KFI says there could be as many as 200,000 North Korean refugees living in China, most of whom are female. Defectors are often vulnerable because they may face persecution or even death if caught, and an estimated 60 percent of female refugees there are trafficked into the sex trade.
"Pushed from their homeland by a patriarchal regime that survives through the imposition of tyranny, poverty, and oppression, North Korean women and girls are passed through the hands of traffickers, brokers, and criminal organizations before being pulled into China's sex trade, where they are exploited and used by men until their bodies are depleted," the report said.
"At a time when significant global capital is invested in China and, more recently, political capital expended on North Korea, it is a damning indictment that North Korean women and girls are left languishing in the sex trade," it added.
Many are enslaved in brothels in northeast China, where there are large migrant worker populations, and many are forced into marriages in which they are raped, exploited and enslaved by Chinese husbands.
The report also found that girls as young as 9 "are forced to perform graphic sex acts and are sexually assaulted in front of webcams which are live-streamed to a paying global audience, many of whom are believed to be South Korean men."
One woman, named as Ms. Pyon from Chongjin City, North Korea, was quoted as saying in the report: "I was sold [to a brothel] with six other North Korean women at a hotel.
"We were not given much food and were treated badly.... After eight months, half of us were sold again. The broker did bad things to me."
The report concluded that condemnation of the trade was "insufficient."
"Only tangible acts can dismantle China's sex trade, confront a North Korean regime that abhors women, and rescue sex slaves scattered across brothels, remote townships, and cybersex dens in mainland China," it said.
The findings chime with an earlier report by Human Rights Watch, published last November, that found that sexual and gender-based violence is endemic in North Korea, and urged China to put measures in place to prevent the trafficking of North Korean women and girls.
The U.S. State Department also cited evidence in a report in 2018 on human rights in North Korea indicating that female defectors often suffer violence and sexual harassment.