Thousands of Pedophile Priests Abused Over 200,000 Children in French Catholic Church
A Catholic leader in France has described the "shame" of revelations that those working for the church had abused hundreds of thousands of children over more than seven decades.
The findings of the Independent Commission on Sexual Abuse in the Church (CIASE) detailed widespread abuse that stretched back to 1950.
In presenting the commission's findings which followed an investigation lasting two-and-a-half years, CIASE president Jean-Marc Sauvé said on Tuesday that 216,000 people had been abused by priests and other members of the clergy.
When taking into account the abuse by lay people working for Church missions, that number could amount to an estimated 330,000 people.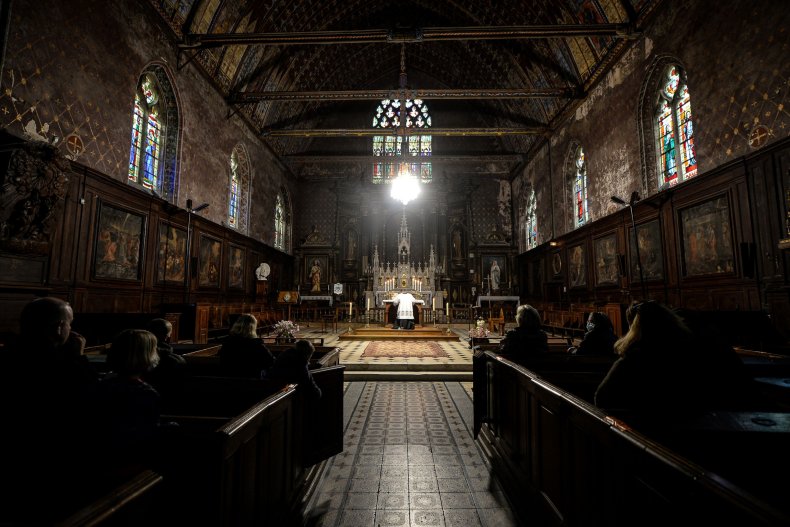 The damning 2,500-page document said that around 3,000 child abusers, two-thirds of whom were priests, were responsible and around 80 percent of the victims were male, according to The Associated Press (AP).
Sauvé said that the Church "can and should do whatever is necessary to restore what has been damaged, and to rebuild what has been broken."
President of the Bishops' Conference of France, Éric de Moulins-Beaufort, described the findings of the report as "unbearable."
"We have heard the voices of the victims, we have heard their numbers, they are beyond what we could imagine," the statement said, according to Le Monde.
"It is truly unbearable. I express my shame, my dread, my determination to act," he said, adding that his message to victims was that "my desire on this day is to ask your forgiveness."
François Devaux, co-founder of the victims' association "The Liberated Word," said that there were many more victims because some "did not dare to speak out" and did not trust the commission, the AP reported.
In the documents' preamble, Devaux had said the conclusions "finally bring to the victims an institutional recognition of all the responsibility of the Church, which the bishops and the Pope have so far not been able to."
He called for a third Vatican Council to deal with the scandal, adding "the system is deviant," Le Monde reported.
In 2020, the now-defrocked priest Bernard Preynat was convicted of sexually abusing minors and was sentenced to five years in prison.
It led to the resignation in 2020 of the former archbishop of Lyon, Cardinal Philippe Barbarin, who was accused of failing to report the abuses when he found out about them in the 2010s.
Earlier this year, Pope Francis announced that priests and laypeople who hold church office can be punished for sexually abusing minors and adults.
UPDATE 10/05/21 6:40 a.m. ET: This article has been updated with further information and a new image.