Thousands of Bats, Potentially Infected With Rabies, Descend on Two Schools in Utah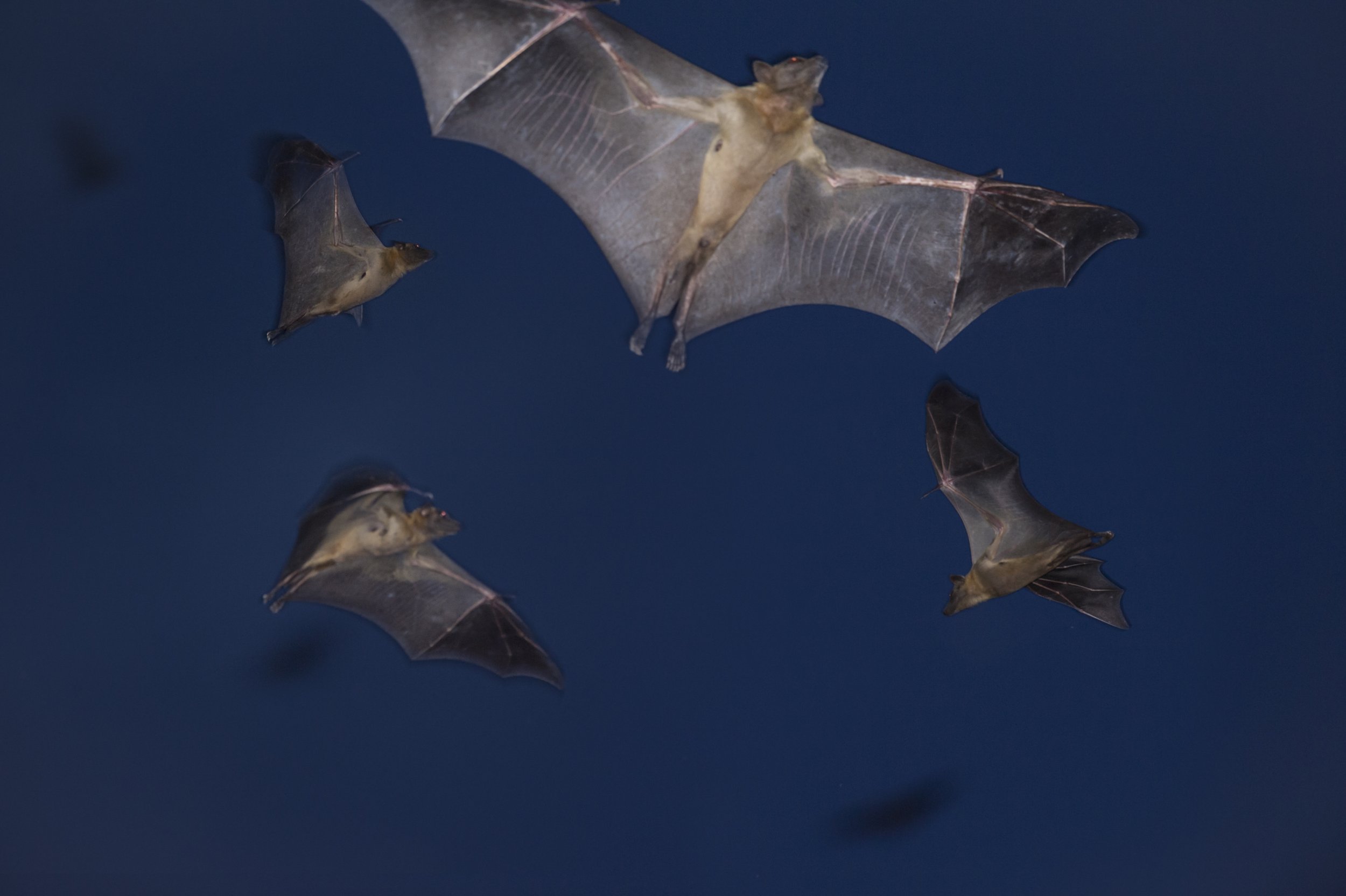 This Thursday was a strangely eventful World Rabies Day in the state of Utah.
Potentially rabies-infected bats have swarmed two high schools there in abnormally large numbers since last week. Starting last Monday, 300 bats were removed from the campus of West High School in Salt Lake County, which prompted the school to temporarily close that Wednesday afternoon. The Associated Press reports that some bats were caught sleeping in classrooms, while others were captured "in mid-flight" with butterfly nets.
At Layton High School in Davis County, the bat-count has clocked in at least 1,500 as of Thursday evening. 1,200 bats were removed from the auditorium earlier this week.
West High School is located within a migratory path for bats, and at Layton High School, county officials were aware of the perennial presence of bats in the building's attic, but believed their numbers were far smaller. While bats normally appear each year in Salt Lake County, "This year is unusual in just the sheer quantity of bats we're seeing around," Salt Lake County Health Department spokesman Nicholas Rupp told The Salt Lake Tribune .
Local outlets report that, as of last night, 41 people in Salt Lake county are being treated for potential exposure to rabies after last week's bat infestation at West High School. Dave Spence, the deputy director of the health department in Davis county, told Newsweek that they recommended two people exposed to the bats begin prophylactic treatment for rabies.
Concerns about the disease are informed by the fact that once a person is infected with rabies and the virus enters a person's brain, there is no effective method of treatment. For that reason, it is recommended that anyone potentially exposed to the virus receive vaccination as soon as possible.
Spence chalked up the proximity of both infestations to "bad luck, and timing." Bats in the state do normally begin to migrate south at this point in the year, and a steep shift from hot to cold weather drove them to seek shelter indoors, Spence said.
In a strange coincidence, the exposures have all taken place within days of World Rabies Day, for which the Davis County Health Department tweeted out a message earlier in the day.
"That was a kind of ironic thing we found out yesterday morning," Spence said. "Very timely, though."
Spence said that due to the number of bats and the infeasibility of testing each one for rabies, the health department is operating under the assumption that at least one could be infected and proceeding with caution. He added that the department tested eight out of the suspected 2,000-strong colony of bats for rabies, and the results were negative.
It appears, as they deal with the aftermath, both schools are remaining open, to the incredulity of at least one Layton High School student.