Pakistan: Thousands Rally to Honor Extremist Who Murdered Liberal Governor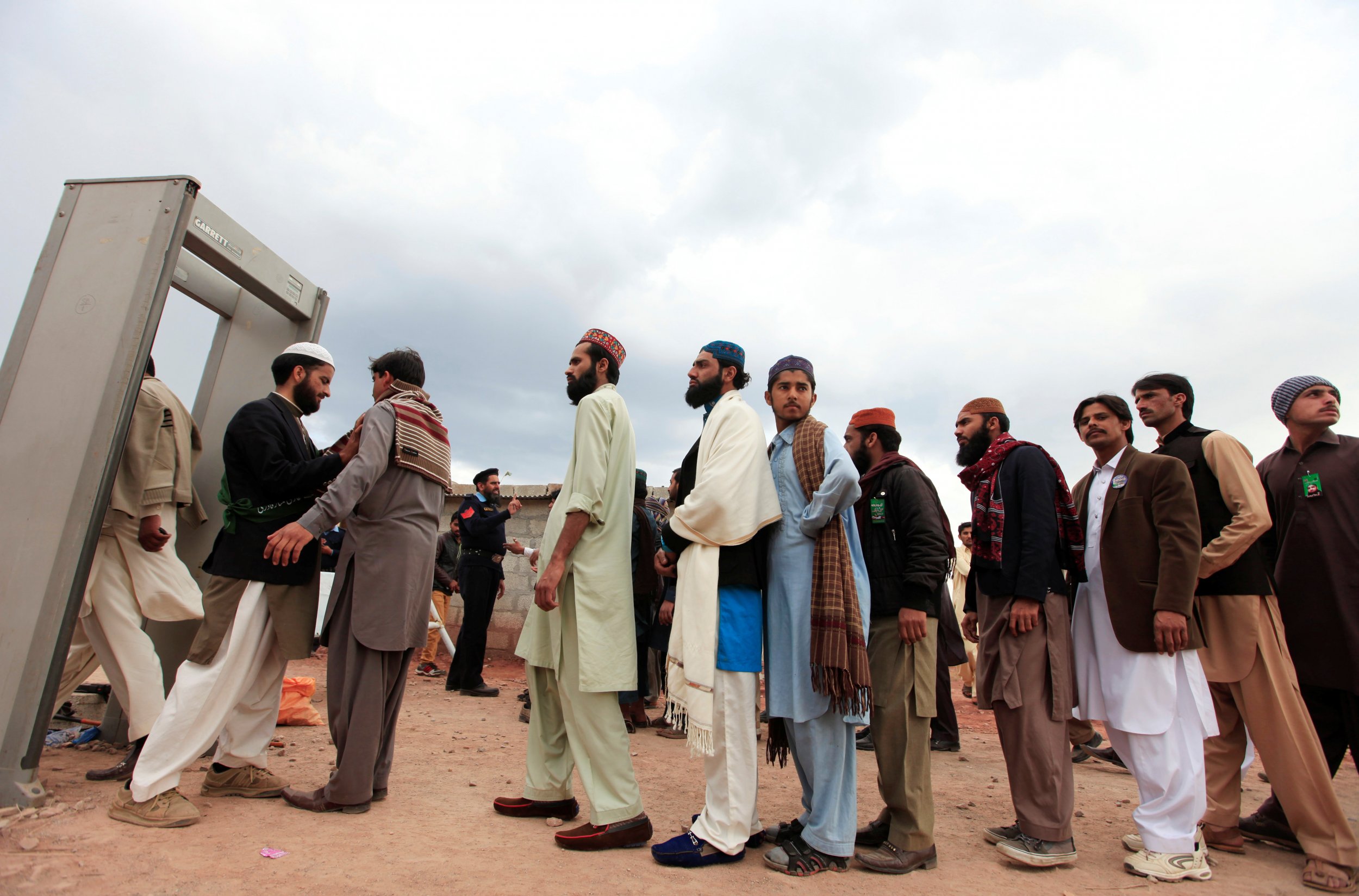 Thousands have marched in the Pakistani capital, Islamabad, to honor the first death anniversary of an Islamic extremist who assassinated a liberal provincial governor in 2011.
Mumtaz Qadri shot Salman Taseer dead in 2011, after the liberal politician opposed Pakistan's blasphemy laws and called for the exoneration of a Christian woman, Asia Bibi, who had been charged with desecrating the Quran and sentenced to death.
Qadri was convicted of murder and hanged in prison on February 29 last year, sparking protests from hardline Sunni Muslims, who hailed him as a hero.
Protesters defied a government ban on rallies glorifying Qadri, and took to the streets on Wednesday in Barakaho, the suburb where he lived, in a show of support.
"What [Qadri] did was for the love of our prophet," Basit Ali, an accountant who traveled 250 miles for the rally, told the Washington Post.
"He [Qadri] was a peaceful man who did a great service for his faith. We are not people of bombs and guns. But when someone insults our prophet, we cannot bear it. It is a matter of inexpressible emotions."
Pakistani police have maintained a security presence around Qadri's tombstone, which has become a shrine, and visitors must pass through a metal detector before they can pay their respects to him.
Islamabad is on high alert after a series of terror attacks over the past few months. The Taliban and other Islamic militants have carried out multiple suicide bombings in recent weeks, killing over 125 people. Nearly 600 suspects have been detained, according to various media reports on Monday.