Donations Flood In for Father Who Attacked Larry Nassar in Court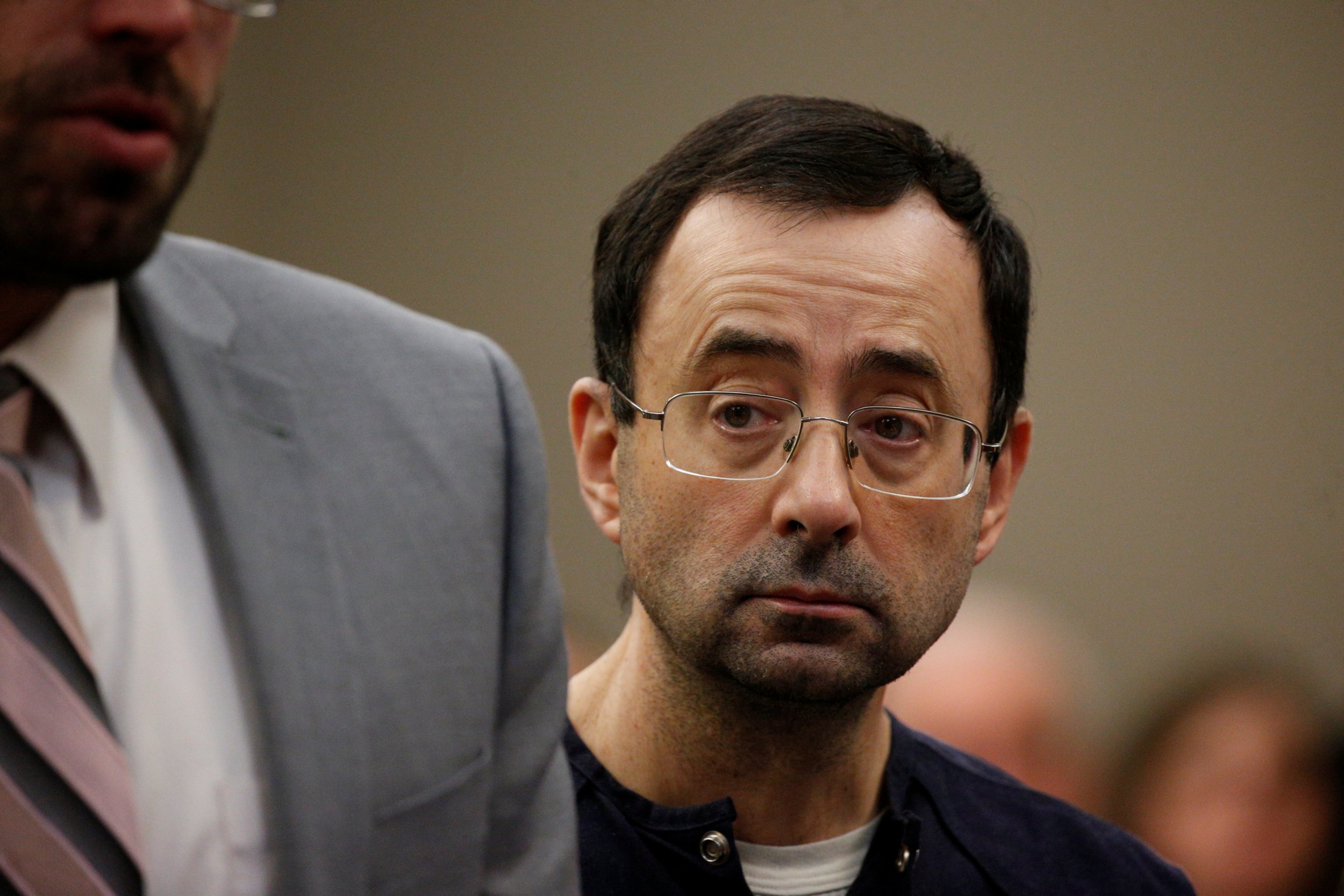 Supporters have donated thousands of dollars to a distraught father who lunged at disgraced USA Olympics doctor Larry Nassar during a court appearance Friday.
Two of Randall Margraves' daughters were among the 265 girls molested by Nassar.
After listening to his daughters' victim impact statements Friday, Margraves lunged at Nassar and was restrained by court officials.
As of early Saturday morning, several hundred people had donated almost $24,000 through a GoFundMe page to help Margraves with any legal fees resulting from Friday's courtroom incident.
"As father of 2 girls, the video made me cry … that you were stopped before you reached him," supporter Robert Wykoski wrote. "I would do the same."
In Friday's courtroom appearance, Margraves had demanded "five minutes alone with that demon," and when the judge refused, asked for one minute. Margraves then rushed at Nassar, and was restrained and arrested by court security officials.
Judge Janice Cunningham ultimately decided not to punish Margraves for breaching court rules, but said she could have.
"There is no way that this court is going to issue any type of punishment given the circumstances of this case," Cunningham told Margraves after he apologized a "hundred times," according to reports.
Margraves admitted he "lost his cool."
"I came here in support of my daughters … I'm not here to upstage [them]," Margraves said. "I'm here to help them heal."
He explained that he had not known in advance what his children were going to say.
"I got to hear that, and I got to see Larry Nassar over here shaking his head 'no,' like it didn't happen," Mr Margraves said.
Aaron Pangborn, who set up the fundraising page, said that he would work with Musgrave to ensure the funds went to help victims of sexual abuse.
Hundreds of Nassar's victims are waiting to face their abuser and deliver victim impact statements in court.
Nassar, a former US Olympic gymnastics team doctor, was sentenced to up to 175 years in prison a week ago, after testimony from 156 of his victims.