Thousands of Russians Chant 'Putin Is A Thief' in Anti-Government Protests
More than 10,000 demonstrators rallied in Moscow on Saturday and Sunday, calling for the country's president to step aside, chanting "away with the tsar" and "Putin is a thief."
They were angered by Putin's move to increase the country's retirement age from 60 to 65 for men, and from 55 to 63 for women, Reuters reported. Recent opinion polls show that about 90 percent of the nation opposes the legislation. An online petition against the measure has gathered about 3 million signatures.
The issue has highlighted the gap between Putin's rhetoric of a mighty Russia, and a life expectancy -- 65.3 for men, and 77.1 for women, according to 2017 data from the CIA World Factbook -- that means many men will not live until their potential retirement age.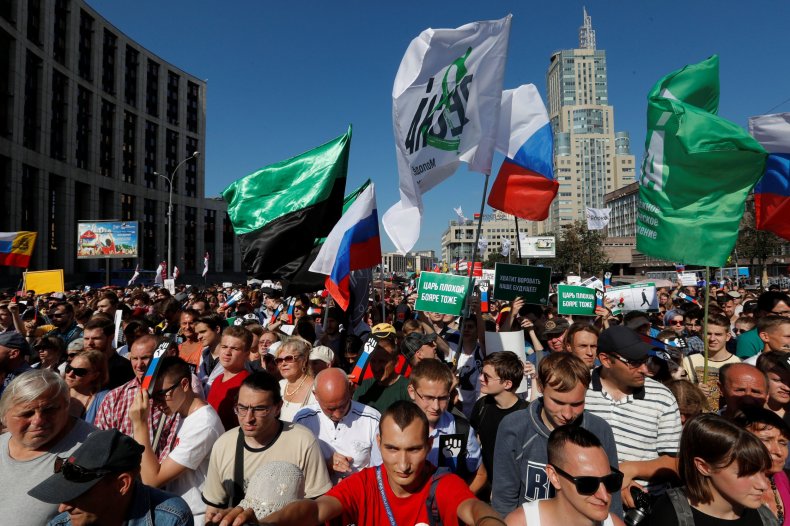 "Why do you need a pension if you won't live to see it?" one Russian citizen tweeted last month.
Prime Minister Dmitry Medvedev, who announced the bill last month during the 2018 World Cup in Russia, pushed back against the criticism, saying the move is a practical measure.
"People these days not only live longer, they stay active longer too. A retirement-age person 30 years ago and today are simply different people," Medvedev said in June, according to The Moscow Times. "Many in this age are full of strength and the desire to work."
Putin has attempted to distance himself from the policy, suggesting that it could be postponed, but that it would eventually be required, according to Reuters. He had previously promised not to increase the retirement age in the county.
"We have to proceed not from emotions, but from the real assessment of economic conditions and prospects of its development and (the development of) the social sphere," he said, according to Reuters.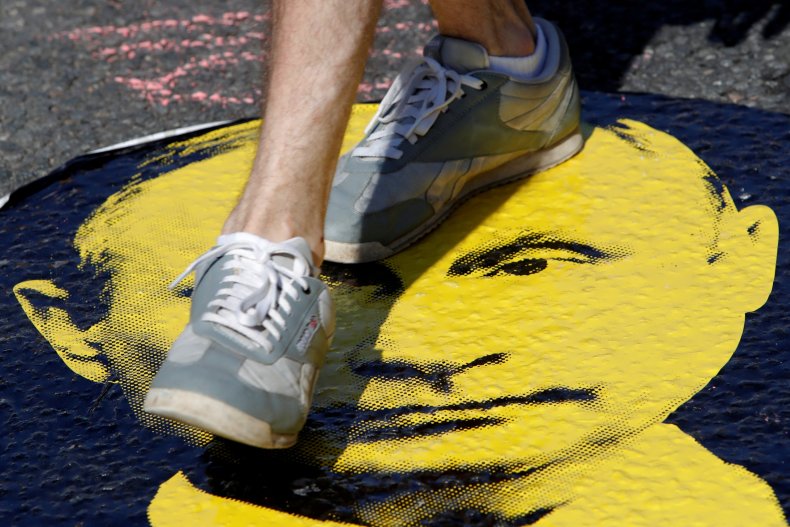 Russian demonstrators called the leader a "thief" and a "tsar." Some held placards reading: "stop stealing our future."
In March, Putin won re-election for another six-year term, taking 76 percent of the vote with turnout just above 67 percent. But Kremlin critics were quick to point out that most significant political opposition candidates were shut-out. Some potential opponents were legally barred from running, while other opponents have even died mysteriously.
Experts also argue that corruption is widespread in Russia's elections. While Putin has retained a grip on traditional media, videos of election officials allegedly stuffing ballot boxes at polling stations went viral online.