Thousands Sign Petition to Bring Kaepernick to Green Bay Packers With Rodgers Out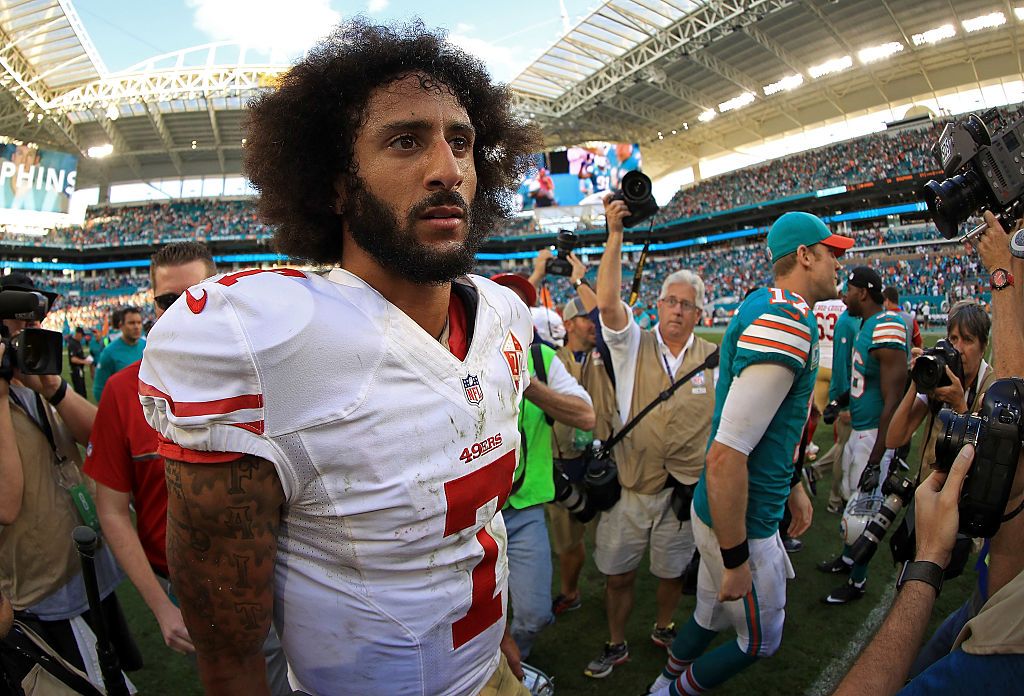 Thousands of Colin Kaepernick fans have signed a petition demanding the out-of-work NFL quarterback be signed by the Green Bay Packers to fill in for Aaron Rodgers, who may be out for the remainder of the season.
In a petition on Change.org, Kaepernick fans argued the quarterback, who grew up a Packers fan, is the obvious choice to lead Green Bay with Rodgers injured. The petition had garnered more than 12,000 signatures as of the time of publication.
"Aaron Rodgers is possibly out for the rest of the season but there's a Wisconsin-born QB who should be on our team! Let's makes sure the organization know we support Kaepernick to the Packers!" the petition said.
The push by Kaepernick fans comes just days after the former 49ers quarterback filed a grievance alleging NFL owners have colluded in not signing him to a contract. The grievance was sent to the NFL Players Association, as well as to the NFL and all its teams.
The filing alleges the NFL and its owners "have colluded to deprive Mr. Kaepernick of employment rights in retaliation for Mr. Kaepernick's leadership and advocacy for equality and social justice and his bringing awareness to peculiar institutions still undermining racial equality in the United States," ESPN reported.
Kaepernick famously refused to stand for the national anthem in order to protest police mistreatment of African-Americans—a protest that has spread this year, with hundreds of players taking a knee over the past month.
Kaepernick recently hit back at a claim that he would stand for he national anthem if he was offered a spot on an NFL team.
Although players have faced criticism from President Donald Trump and others who said taking a knee during the anthem shows disrespect to the flag and the military, Kaepernick and players who take part in the peaceful protest insist this is not the case.
Trump recently said during a speech in Alabama: "Wouldn't you love to see one of these NFL owners, when somebody disrespects our flag, to say, 'Get that son of a bitch off the field right now. Out. He's fired. He's fired!'"
After Kaepernick initially refused to stand for the national anthem, he spoke with former Green Beret Nate Boyer, who felt it would be more respectful for Kaepernick to kneel if he wished to protest; sparking his decision and others to take a knee to protest.
According to the grievance, the quarterback feels his decision to take part in peaceful protests has resulted in his being denied employment in the NFL. Many of his fans are keen to see that change.