Thousands of Striking Columbia Grad Student Workers Threatened via Email With Replacement
Columbia University in New York sent an email to 3,000 striking graduate student workers Thursday threatening to permanently replace them if they do not return to their jobs.
The email, sent by the university's human resources department, stated that any striking graduate workers who return to work by December 10 will receive their normal letters of job assignments for the spring semester. These assignments will be handed out along with those to students who are currently working and did not choose to strike.
However, any striking students who do not return by December 10 could potentially lose their positions, according to the email. These workers will receive a job assignment only if there is a vacancy.
"Please note that striking student officers who return to work after December 10, 2021 will be appointed/assigned to suitable positions if available," the email read.
The 3,000 striking workers at Columbia have been on a work stoppage for approximately the last five weeks. The picket line began over unfair labor practices (ULPs), where charges have been filed, in addition to anger over low wages and a lack of support from the school.
The workers had previously gone on strike in March for the same reason, with the picket lasting over one month. However, negotiations fell apart after the Student Workers of Columbia, the union organizing the strike, rejected a proposed deal with the university.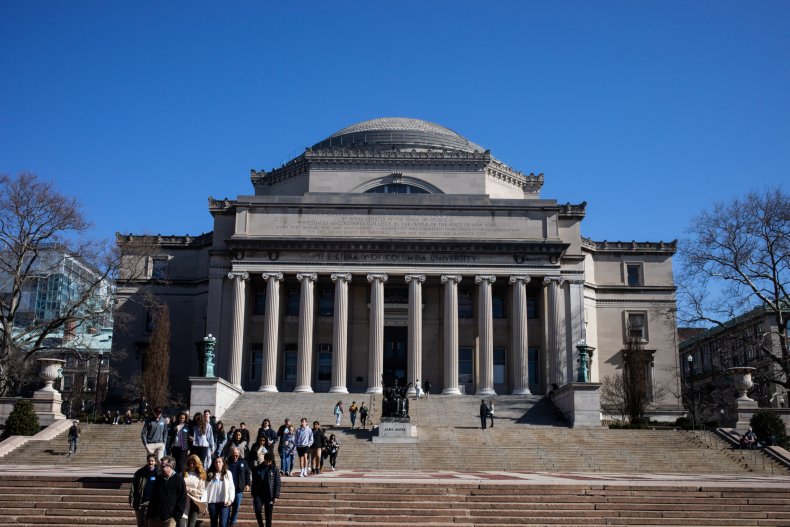 Many of the picketers have stated that the wages provided by their Columbia jobs do not allow them to pay the bills.
"We make between $18,000 and $10,000 below a living wage," student worker Manuela Luenjs told NY1.
Additionally, many of the graduate students added that they did not feel like the university helped them balance the struggles of working while attending the Ivy League school.
"In addition to being a researcher and a worker, I'm also a student and I have class responsibilities," said protester Courtney Carter. "The amount that you spend on groceries, the amount that you spend on rent — I live in Columbia housing, and my rent is almost $2,000 a month ... so when you're making $40,000 a year, that's a big chunk."
The Student Workers of Columbia released a response to the university's email on Friday.
"Make no mistake that this threat is a form of retaliation and intended to break the power of our strike," the statement said. "This threat is illegal, and it demonstrates that the university is bargaining in bad faith. It also shows that our strike is working and the university is desperate to end it."
"If the University doesn't withdraw its threat, we will be filing a third ULP charge for their numerous attempts at unlawful retaliation," the statement continued.
The Columbia protest comes alongside two other high-profile nationwide pickets: the John Deere and Kellogg's strikes.
The John Deere strike ended on November 17 and involved nearly 10,000 employees at its height, while a tentative deal to the end the Kellogg's strike was reached on Thursday.
Newsweek has reached out to Columbia University for comment.
Correction (12/06/2021, 7 p.m. ET): This article originally stated that the student strike over ULPs was a subsequent protest following an initial strike. The Columbia student union reiterated to Newsweek that it had always been on strike over ULPs.