Thousands of Tons of PPE Meant to Protect From COVID Now Discarded as Waste: WHO
A new World Health Organization (WHO) report shared on Tuesday warned that the COVID-19 pandemic has contributed to tens of thousands of tons of medical waste, adding considerable strain on health care systems and the environment.
The 71-page document by the U.N. health agency stated that 87,000 tons of personal protective equipment (PPE) were ordered through a U.N. portal between March 2020 and November 2021 and ended up as medical waste. According to the WHO, 1 in 3 healthcare facilities throughout the world does not safely manage healthcare waste.
"The impacts of poor waste management and climate change are felt especially in impoverished communities that lack safely managed, resilient water and sanitation supplies, and have poor-quality health care," the report read. "Furthermore, since the start of the COVID-19 pandemic, plastic production has more than doubled, raising concerns about both the short-term impacts on fresh water, oceans and air quality (from burning), and the longer-term impacts of persistent nano-plastic particles."
The WHO suggested a "dire need" to improve the systems that deal with waste management, citing a problem for health and the environment.
Dr. Margaret Montgomery, WHO's technical officer of water, sanitation, hygiene and health unit, said, per the Associated Press: "Part of the message for the public is to become more of a conscious consumer. We find that people are wearing excessive PPE."
Over 8 billion doses of the COVID-19 vaccine produced 143 tons of additional waste, counting needles, safety boxes and syringes. Al Jazeera reported that more than 140 million test kits have created 2,600 tons of plastic and chemical waste, almost enough to fill one-third of an Olympic-sized swimming pool.
According to the WHO report, which cited the U.K. as an example, each health care worker discards about 50 pairs of gloves weekly even as the U.N. health agency does not recommend that workers not use gloves for vaccine injections, Al Jazeera reported. The waste also includes used surgical masks and plastic face shields.
To fight the waste problem, the WHO recommended using eco-friendly packaging and shipping, and even the use of reusable equipment and recyclable or biodegradable materials. They also recommended the use of "non-burn waste treatments."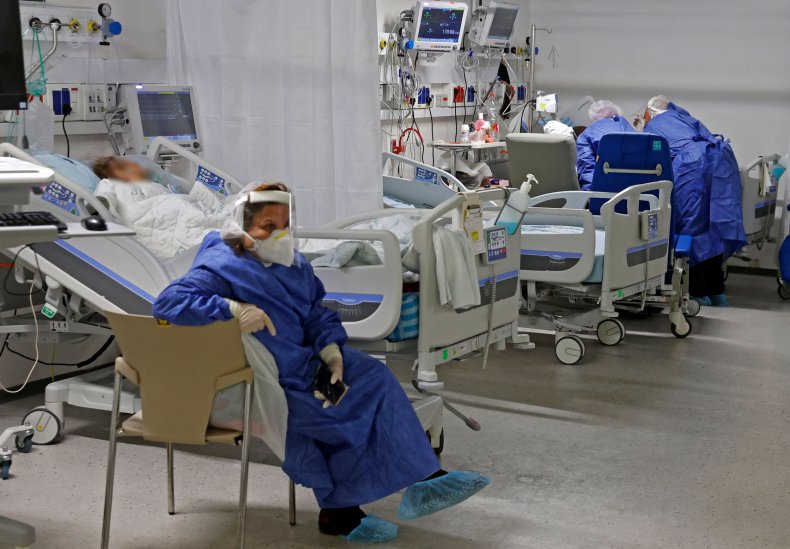 According to an article in the Cornell Chronicle, a medium-temperature reaction called pyrolysis would take the PPE waste from hospitals and medical centers and send it to the pre-processing and decontamination plants. After it is sterilized, shredded and dehydrated to become particles, the waste would be sent to a pyrolysis plant where it reduces the medical waste back into the original form of chemicals and petroleum.
The process would not require incineration and excludes the use of landfills, according to the article.
"The scale of disposing used medical personal protective equipment (PPE) is enormous," said Xian Zhao, doctoral student and co-author on the paper "Energy and Environmental Sustainability of Waste Personal Protective Equipment (PPE) Treatment Under COVID-19," which was published in January.
"Fast pyrolysis is proven to effectively convert waste PPE into value-added products. The pyrolysis method can replace PPE incineration or sending it to landfills, which is what happens now."