Thousands of Unemployed Pennsylvanians Will Have to Pay Back Some COVID Funds After Ruled Ineligible
Thousands of Pennsylvanians who filed for and received unemployment benefits during the coronavirus pandemic will have to repay some of those funds after being determined ineligible.
Through the Coronavirus Aid, Relief and Economic Security (CARES) Act passed in March, Pennsylvania established the Pandemic Unemployment Assistance (PUA) program to expand financial assistance to gig workers and self-employed individuals who were not previously eligible for jobless benefits.
Of the roughly 2.2 million claims received under the program, about 11,000 claimants have been determined ineligible by state officials who say these individuals will have to repay some of the funds received.
"We do have more staff able to begin examining claims for different eligibility issues and being able to then identify overpayments if they exist," Susan Dickinson, director of the Office of Unemployment Compensation Benefits Policy, told the Pittsburgh Post-Gazette.
Dickinson said the PUA system is facing such issues due to a misunderstanding surrounding eligibility. Only individuals who have lost their jobs as a direct result of the pandemic are eligible for such compensations.
"Unlike our other programs, PUA isn't just about not being able to find work, being laid off. It's very specifically for those who are affected by COVID, who've lost their jobs due to COVID," Dickinson said.
"Maybe they feel they're affected by COVID, but the CARES Act very specifically spells out the reasons why someone can be eligible for PUA; and if it's not listed as one of those reasons, then an individual can't be eligible for PUA," she added.
Dickinson said that the state will go through a fact-checking processing before issuing an overpayment, which may be repaid through a lump sum or reduction of future benefits.
Jahmai Sharp, the deputy communications director of the Department of Labor and Industry, told Newsweek that in order to help Pennsylvanians struggling during the pandemic, the PUA program allows claimants to self-certify that their unemployment is due to COVID-19. Once identity verification is complete, the department immediately beings issuing the benefits.
"L&I is now completing the determination process for these claimants, which includes verifying that their unemployment is due to COVID-19," Sharp said in an email. "We have identified more than 11,000 claimants who incorrectly self-certified that their unemployment is due to the pandemic and received more than $20 million in overpayments as a result."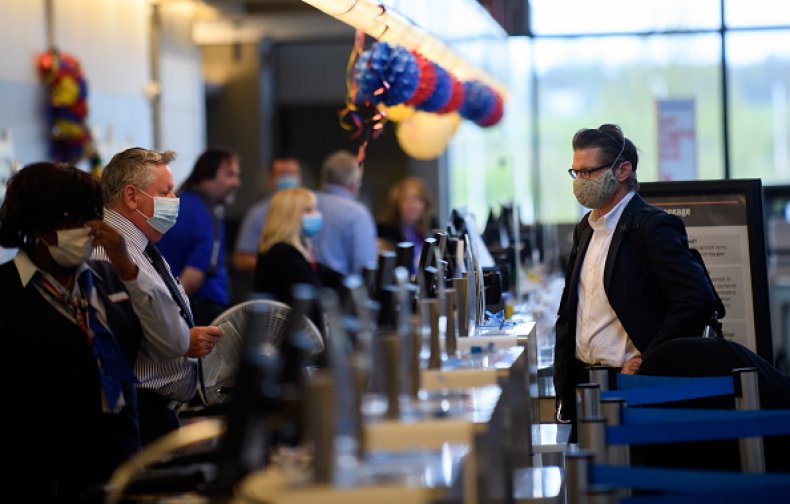 Pennsylvania's unemployment rate fell to 7.2 percent in October, slightly higher than the national rate, according to the Bureau of Labor Statistics' current population survey.
Tens of millions of Americans who have filed for unemployment benefits are facing the end of COVID-19 relief programs with no sight of a new stimulus package from Congress. The PUA program, as well as Pennsylvania's Pandemic Emergency Unemployment Compensation program, both expire on December 26.
On Tuesday, a group of bipartisan legislators introduced a $908 billion package, which includes expanded unemployment insurance. But without any guarantee of federal assistance in 2021, many are worried what will happen when funds run dry.
"We have many claimants already asking what they should do after Dec. 26," Pennsylvania's Department of Labor and Industry Secretary Jerry Oleksiak told the Post-Gazette. "And unfortunately, right now, there is no replacement unemployment compensation program for those claimants."
Update 12/01/20 3:17 p.m. This story was updated with comments from Sharp.