Thousands of United Workers to Be Fired, Furloughed Over COVID Vaccine Mandates
Today marks the deadline for employees of United Airlines to prove they've received their first COVID-19 shot or lose their job.
In early August, the nation's second-largest airline announced that its 67,000 employees had until October 25 to get fully vaccinated. The move proved to be one of the strongest stances by an American company regarding vaccination and reverberated through the airline industry, with United competitor Frontier soon announcing a similar mandate.
As of last week, the company said that more than 97 percent of its U.S. employees had taken the shot. However, this figure leaves some 2,000 plus people as holdouts—and it appears these individuals will be putting up a fight.
Six United employees, including two pilots, a flight attendant, a technician, a customer service representative and a station operations representative, filed a lawsuit alleging the company unlawfully denied religious and medical exemptions to the mandate by making their requests difficult to apply for.
Employees were reportedly given until August 31 to request either medical or religious exemptions, but not both, through an online portal. Those granted an exemption were informed that they would be placed on "indefinite unpaid leave" with no company-paid benefits on October 2.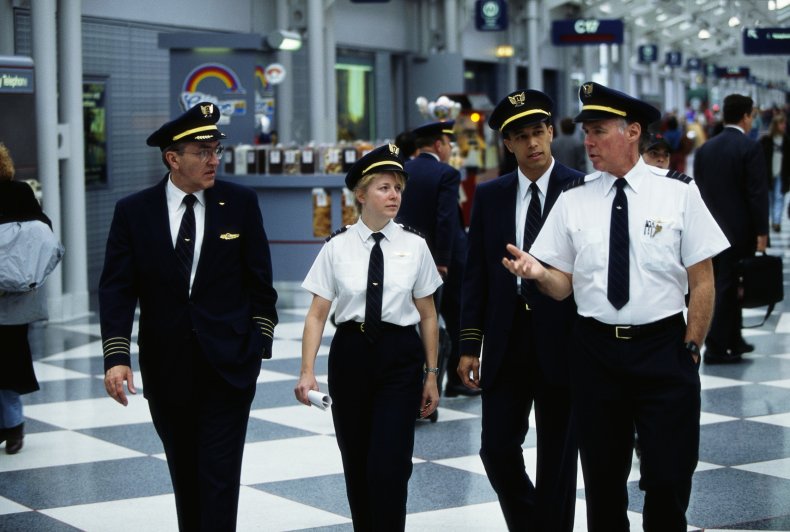 For customer-facing employees, the suit states that their leave would continue "until the risk of COVID is low enough that [United] deem[s] it safe." For non-customer-facing employees, that their leave would last "'for some period of time while [United] work[s] out all the details [and] the logistics' of mitigation measures."
"What United did do was rely on arbitrary line-drawing rather than engaging in the interactive process with each employee who requested an accommodation," the suit reads. "United's actions have left Plaintiffs with the impossible choice of either taking the COVID-19 vaccine, at the expense of their religious beliefs and their health or losing their livelihoods."
The suit claims that along with the six named individuals, an estimated 2,000 plus individuals could be similarly affected. United did not return Newsweek's inquiry in time for publication about how many employees would be affected and potentially fired under the new policy.
However, a United spokeswoman previously told the AP that it was "reviewing [the suit] in greater detail, but at this point we think it's without merit."
Under U.S. labor law, employers hold the right to set terms pertaining to vaccination as a condition of employment that allows them to fire those who do not comply. United's mandate has been largely supported by its employees with its three primary labor unions—the Association of Flight Attendants, the Air Line Pilots Association, and the International Brotherhood of Teamsters—all releasing statements indicating acceptance of the mandate. However, they also stated some accommodations should be made.
Four of the six employees filed religious exemptions on the basis that they believed that the vaccines were developed using aborted fetal tissue. UCLA Health states that the vaccines do not contain aborted fetal cells. However, fetal cells were used in development and testing. Another employee said she is allergic to eggs and penicillin, and the final employee stated that his neurologist recommended against vaccination on the basis of his multiple sclerosis diagnosis. All of them received exemptions.
Despite providing exemptions, United remained firm on its stance that these individuals should be kept away from the workplace for the time being as the company seeks to protect its other employees and customers. It indicated that a process for returning them to the workplace would be decided upon in the future.
"Safety remains our highest priority. We will continue to vigorously defend our policy - vaccine requirements have been around for decades and have served to keep airline employees and customers safe," United wrote in a statement to Newsweek. "And with the pandemic continuing to kill more than 2,000 people every day, we remain convinced that our vaccine policy saves lives. As of today, excluding employees who have submitted exemptions, 97 [percent] of United's U.S. employees are vaccinated."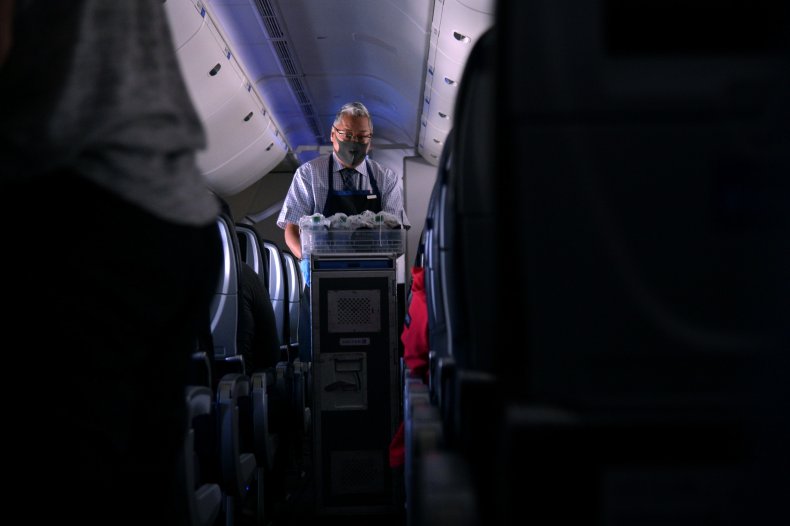 Update 9/27/21 at 3:22 p.m. ET: This article was updated with a statement from United Airlines.