THQ Nordic, the game studio behind titles like Darksiders and Recore, has decided to host an AMA on 8chan. Ask Me Anythings, where fans and players can ask developers questions, are most often held on sites like Twitter and Reddit.
This particular choice of website does seem rather odd. 8chan is a forum site that spawned out of 4chan and has almost no moderation. All its posts are anonymous, and threads on the site are filled with objectionable content, ranging from open "SJW" hate to drawings of small children called "lolli." The Daily Dot first reported in 2014 that "8chan users share graphic images of children, plus links to hardcore child pornography."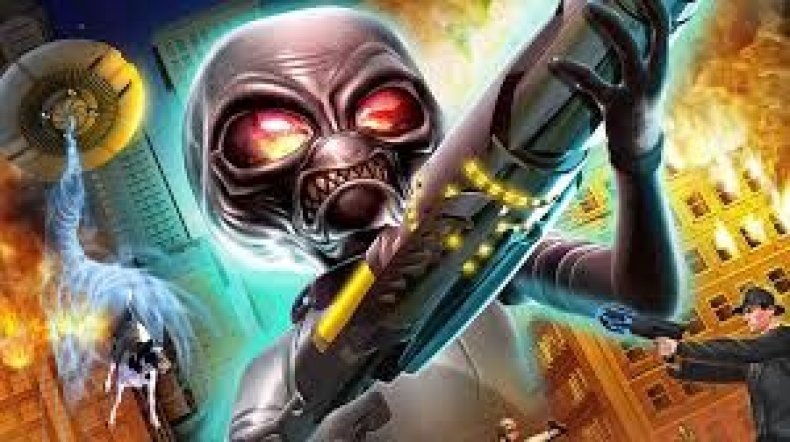 On Tuesday morning, The THQ Nordic Twitter account tweeted that it plans to host the AMA on 8chan and "they have no idea why." The tweet quickly pulled in hundreds of comments with users either expressing shock about this marketing decision or worried that the account may had been hacked. Thirty minutes after the original tweet, the account posted again, saying "the opportunity was here and we took it." They claim that the company were approached by someone at 8chan and "assured" that "Mark" would be able to "take care of the nasty stuff."
PR and marketing manager Phillip Brock, who was one of the THQ Nordic staffers claiming to answer questions, told PCGamesInsider.Biz that the 8chan post is "legitimate." PC Games Insider editor Calvin also confirmed that this isn't just a joke or prank.
Checking the thread for the AMA questions on 8chan, it's clear Mark didn't do a very good job. While some users have asked questions about whether the company plans to make another Destroy All Humans and what's going on with the Timesplitters license, there's also a ton of vitriol. Drawings of a small child wearing nothing but prayer beads, memes of the Twin Towers falling on 9/11 and many more objectionable images can be found in the more than 750 replies. "Chiming in to say that most gamers don't like ugly shebeasts in their (sic) games, not even the ugly gril (sic) gamers. Please don't start making them all ugly as well." wrote one anonymous poster. "Just don't ever cave to sjws, no matter how much they screech on Twitter," wrote another.
The internet outside of 8chan has been quite angry with news of the the AMA. Members of the gaming community have been tweeting their disgust at this PR decision.
Earlier this month, THQ Nordic recently purchased European publisher Koch Media for 121 million euros, according to PC Gamer.
Update: THQ Nordic tweeted, apologizing for the incident. Broke wrote: "This was not about being edgy, this blew up and I very much regret to have done it in the first place."
Newsweek has reached out to a THQ Nordic representative and will update this story with any information.