Man Allegedly Threatened to Poison Players After College Basketball Loss
Authorities are pursuing a man who allegedly made multiple violent threats towards a California college basketball team and its players after a recent loss.
According to reports, the threats allegedly came from an Indiana man on social media following California State University Long Beach's 72-71 loss to California State University Fullerton, in the finals of the Big West championship tournament.
The alleged threats were posted to the California State University Long Beach's team Facebook page shortly after the game. According to reports, the unidentified man allegedly left multiple messages threatening, among other things, to poison players, harm the families of coaches, and blow up buildings. The contents of the alleged posts were revealed, according to the Long Beach Press, in a search warrant filed in Long Beach Superior Court.
Most of the threats appeared to be reserved for senior point guard Colin Slater. In messages directed at Slater, the suspect allegedly said he ought to die "by a bullet" and shared pictures of himself in possession of a pocketknife. These messages also allegedly included a litany of racist language.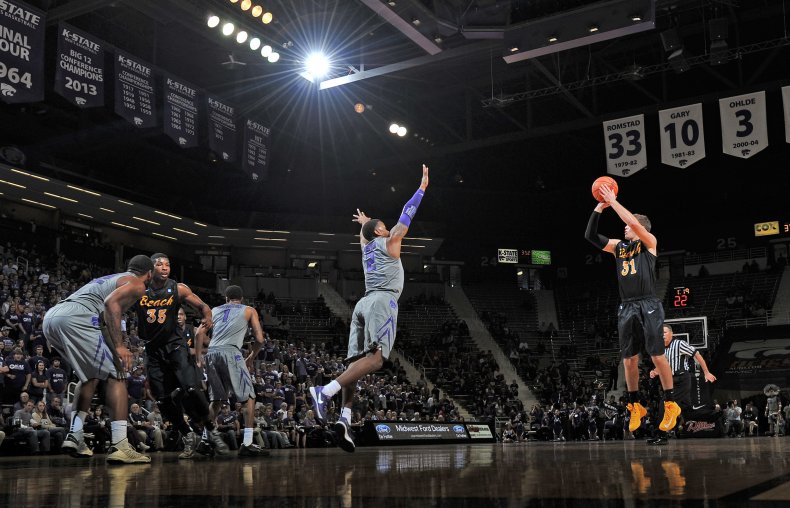 Cal State Fullerton's team, despite winning the game, also allegedly received violent messages from the man. One message included a threat to slit the throats of whoever ran the team's Facebook page. The motivation behind the messages is unknown at this time.
"[The threats] were pretty specific, they were menacing," Cal State Long Beach University Police Lieutenant Carol Almaguer said in a statement to the Long Beach Daily News. "The nature of the threats were against their lives basically; there were some racial slurs within that same text thread."
The search warrant indicated that at least one student targeted in the messages plans to press charges. Their identity has not yet been made public.
Local police are now collaborating with the office of the Indiana District Attorney as they work to locate the man. Once he is in custody, they plan to charge the man with two felony counts of intimidation with a deadly weapon.
In a tweet from Thursday referencing the ongoing investigation, Cal State Long Beach President Jane Close Conoley referenced two other unnamed individuals who also threatened students.
"[The Long Beach State Police] Department worked to protect our campus in amazing ways over just the past few days," Conoley wrote. "Two individuals arrested who threatened students and staff members and another to be prosecuted out of state for sending death threats to a student. Thank you!"
While the investigation continues, Cal State Long Beach will be offering help to the student athletes targeted.
Newsweek reached out to the Long Beach State Police Department but did not hear back prior to publication.