Three American Service Members Killed in Afghanistan IED Roadside Bomb Explosion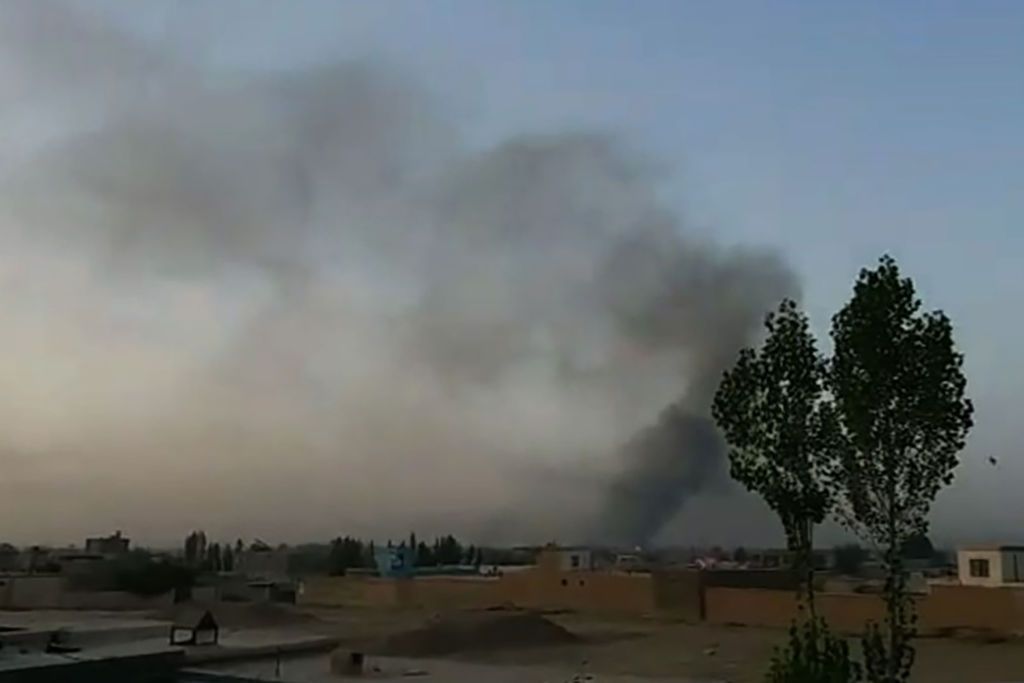 Three U.S. service members were killed Tuesday by a roadside bomb in Afghanistan, the U.S. military said.
Three other service members were wounded by the improvised explosive device (IED), which detonated near the city of Ghazni in the center of the country, reported The Associated Press.
A U.S. contractor was also wounded.
The identities of those killed were not revealed, pending communication with their families.
The injured service members and injured contractor are receiving treatment, reported Reuters.
No other details of were provided.
The deaths came days after Sergeant Leandro Jasso of the elite 75th Ranger Regiment was killed in an exchange of gunfire with al Qaeda militants in Nimruz Province.
In August, Taliban militants launched a major offensive to seize control of Ghazni and overran part of the town, with U.S. forces conducting air strikes in support of Afghan forces. Hundreds of civilians fled the fighting in which about 120 members of Afghan security forces and civilians were killed, along with 200 Taliban fighters, according to Afghan authorities.
In an attack in the east of the province on November 5, Taliban militants killed 13 Afghan soldiers and police officers.
Ghazni was the only one of Afghanistan's 34 provinces where officials could not hold parliamentary elections in October because of security concerns.
This is a breaking story and will be updated when new information becomes available.