Three Arrested in Copenhagen After Danish Mosque Declares its Support of ISIS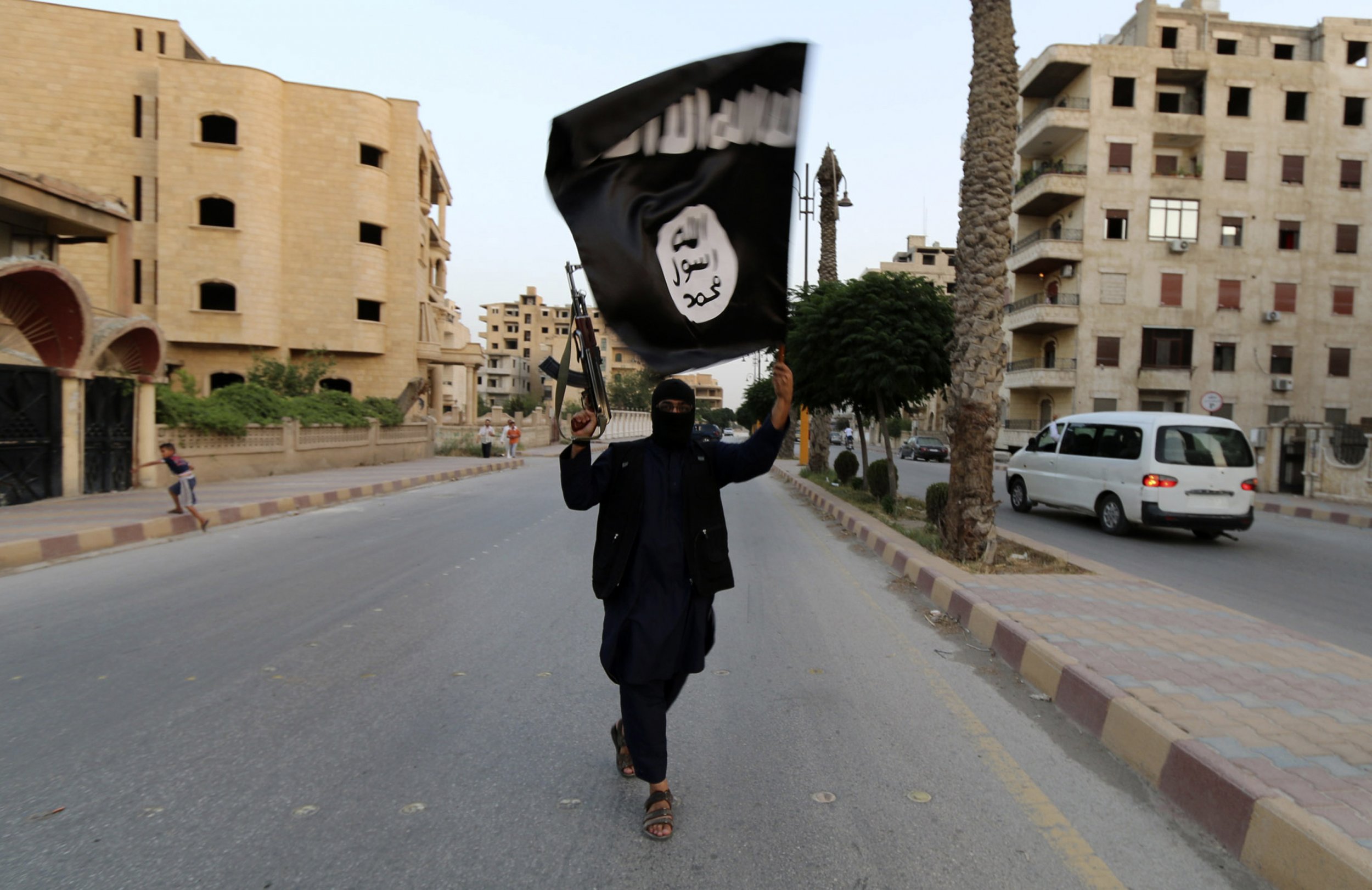 Three people were arrested for selling stickers openly promoting the Islamic State (ISIS) in Copenhagen yesterday.
They all belonged to a group known as De Humanitære Hjerter (The Humanitarian Hearts) which has been selling stickers which read 'Support our Ummah' - Arabic for 'nation' or 'community' - placed on black bows which bear the logo of Islamic State.
Danish police raided four addresses and arrested the leader of the group, identified as Ali Daghim, as well as another member. "As far as I know, two people have been arrested and are now being interrogated," deputy inspector Jens Møller Jensen told Danish newspaper, Ekstra Bladet. "Another woman chose to come with (us) to an interrogation," he continued.
DR, Denmark's national broadcasting corporation, reported that the group had been selling the stickers since late July when the group was exposed by syrienblog.dk, a pro-Assad website focused on exposing alleged Danish jihadists.
The stickers were being sold for 50 kroner (£5.31) and mimic a similar Danish sticker of a traditional yellow loop, sold to raise funds for Danish soldiers posted overseas.
"We feel there is a reasonable suspicion that there may be support for a terror organisation and thus a violation of Article 114B of the Danish Penal Code," deputy inspector Jens Møller Jensen of the Copenhagen Police said in a statement.
Jensen added that the raids turned up 100,000 kroner (£10,600) and documentation of the stickers' sale but not the stickers themselves.
Daghim, the leader of the group, denies collecting money for the Islamic State, and has told TV2 that he does not support the Islamic State's violence.
The arrests come following increased pressure on Denmark's authorities after a mosque in Grimhøjmoskeen, just west of Copenhagen, openly expressed its support of the terrorist organisation in an interview with Danish newspaper, Den Korte Avis.
A spokesman for the mosque, Fadi Abdullah, said: "An Islamic state will always be what we Muslims yearn for, therefore we can not help but support the Islamic State, even though it comes with errors, so we must wait and see."
He went on to explain that the religious centre did not approve of everything the terrorist organisation does, but still openly supports it.
The mosque has been under investigation by police since July, when a video emerged of imam Abu Bilal Ismail calling on God to "destroy the Zionist Jews". Østtjyllands Police also reported that of 22 jihadists known to have gone to fight in Syria, all of them had at least once attended the Grimhøj Mosque.
Susanne Sayers, News Editor of Danish daily newspaper Dagbladet Børsen, spoke to Newsweek about Denmark's reactions to the news.
"The statements from the Grimhøj Mosque have understandably caused an uproar. Many muslims in Denmark are disgusted as well and afraid that the views of radicals such as Fadi Abdullah will be perceived as the views of all muslims in Denmark," she says.
"I think it is important that the Danish imams join cause with their counterparts in other countries and strongly condemn terrorism. At the same time I think it is important that Danish politicians and other public figures keep calm and do not help paint a picture where muslims will find themselves and their faith held as incompatible with Danish culture."