Three Arrested in Ukraine Over Bombing Campaign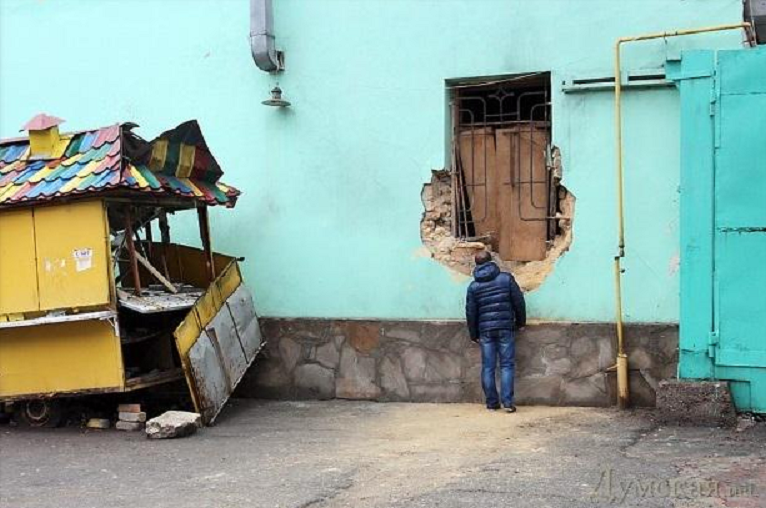 Three people have been arrested in the Ukrainian city of Odessa under suspicion of organising eight bombings in the city since September, Ukraine's Ministry of the Interior reported today.
The detainees are all Odessa natives, two of them men aged 46 and 55, while the third alleged accomplice is a 29-year-old woman. They are suspected of being members of a non-governmental organisation aligned with the pro-Russian movement - Anti-Maidan - which opposes last year's Ukraine-wide Maidan revolution that toppled president Viktor Yanukovych.
Among the eight incidents, three bombings were carried out in March alone. One at a Christian organisation's centre, as well as the offices of pro-European party Samopomich and at a centre for volunteers who support Ukrainian soldiers fighting in the east of the country.
According to Ukraine's Security Service (SBU) the alleged attackers are part of a bigger threat in Odessa. Over the last year cities such as Kharkiv, Dnipropetrovsk and Odessa have become targets for pro-Russian cells functioning outside the eastern Donbas region of the country where the majority of fighting between Kiev forces and Moscow-backed rebels takes place.
A group calling itself the Kharkiv Partisans has been particularly relentless in trying to spread the eastern conflict further west, while the SBU says they are in the midst of a crackdown against such activities in Odessa. According to the SBU, Russia's security services use social media and online propaganda to radicalise native Ukrainians and convince them to turn on the Ukrainian government.
"We have been working very hard in Odessa for the past three months," said Markian Lubkivskyi, senior adviser to the head of Ukraine's state security service. "These arrests were part of our ongoing operation to clear the city of terrorists."
"We cannot exclude that terrorists, separatists or communists will continue to try to destabilise the situation in Odessa or the region but our best specialists are working on it. Odessa, along with Kharkiv and the Anti-Terrorist Operation zone (Donetsk and Luhansk), is one of our top priorities," Lubkivskyi says.
Odessa is one of the more frequent targets for violent groups and since December it has been plagued by a series of bombings targeting infrastructure that supports Ukraine's war effort.
The city's strategic importance as a Black Sea port has increased significantly since Russia's seizure of Crimea, and with a considerable Russian population it has become the focus of an intensifying Kremlin-sponsored terror campaign aimed at destabilising Ukraine.
This week, there were at least two shootings and a bombing in very heart of the city, leaving two people dead and one badly wounded. Despite a wave of the arrests, the security situation is clearly deteriorating.