The Three Best Bets for the NBA Tonight - Picks, Props & Same-Game Parlay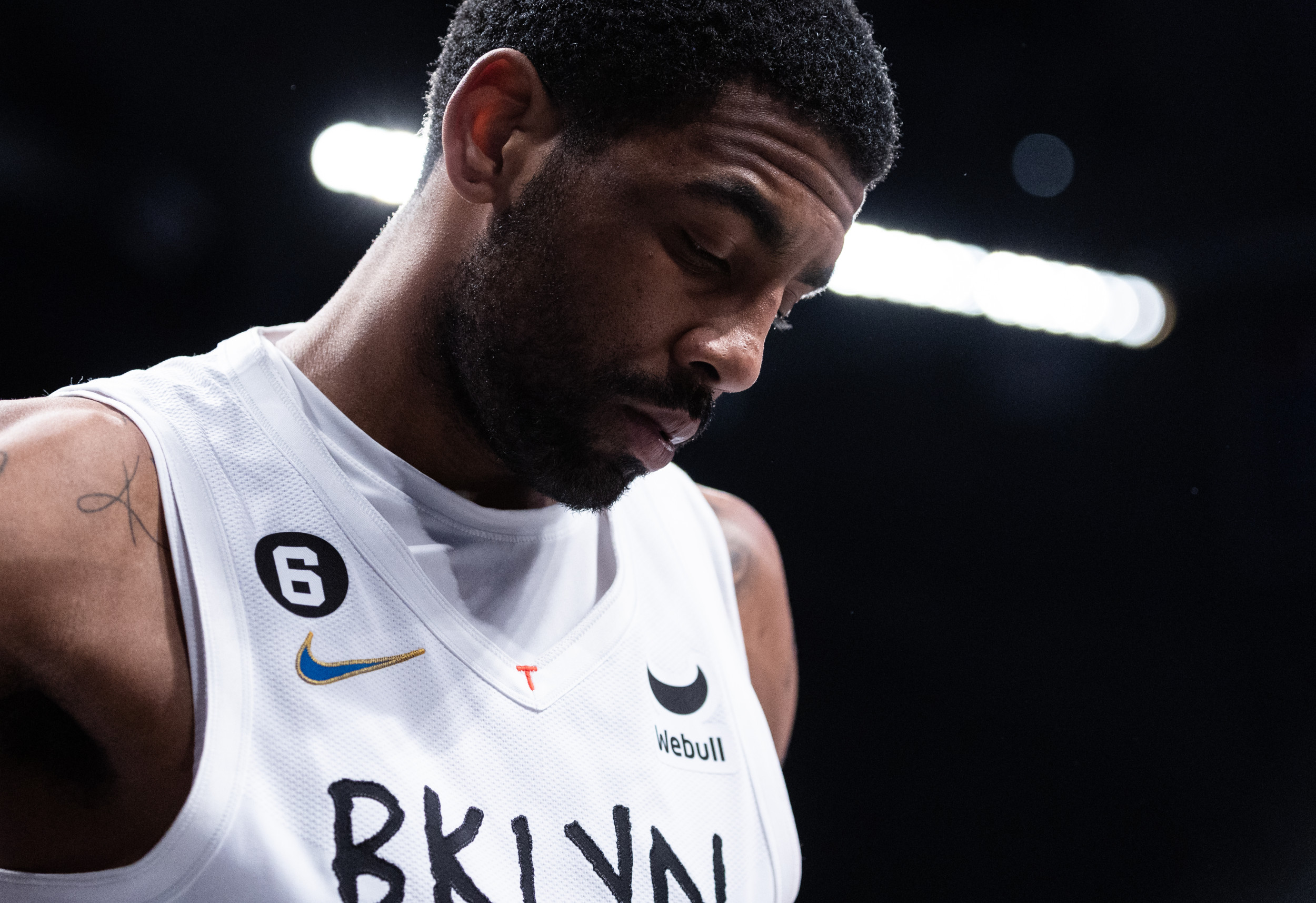 Sports Betting Dime provides exclusive sports-betting content to Newsweek, including picks, analysis, tools and sportsbook offers to help bettors get in on the action. Please wager responsibly.
The NBA has a packed nine-game slate on Wednesday night, including a marquee matchup in the Eastern Conference between the Philadelphia 76ers (34-18) and Boston Celtics (38-16), who sit third and first in the conference, respectively.
Before getting to the picks for the day, the table below shows the odds (point spread, moneyline, and game total) for all nine games on the schedule. The first two games on the board tip at 7:10 p.m. EST while the final two are scheduled to start at 10:10 p.m. EST.
NBA Odds for Wednesday, Feb. 8
| | | | |
| --- | --- | --- | --- |
| Matchup | Spread | Moneyline | Total |
| Charlotte Hornets vs. Washington Wizards | +5 (-110)/-5 (-110) | +175/-205 | O 235.5 (-110)/U 235.5 (-110) |
| Detroit Pistons vs. Cleveland Cavaliers | +13 (-110)/-13 (-110) | +625/-900 | O 223.5 (-110)/U 223.5 (-110) |
| Philadelphia 76ers vs. Boston Celtics | +4.5 (-110)/-4.5 (-110) | +160/-190 | O 224.5 (-110)/ U 224.5 (-110) |
| San Antonio Spurs vs. Toronto Raptors | +10.5 (-110)/-10.5 (-110) | +410/-520 | O 232.5 (-110)/U 232.5 (-110) |
| Indiana Pacers vs. Miami Heat | +6.5 (-110)/-6.5 (-110) | +215/-255 | O 223 (-110)/U 223 (-110) |
| Sacramento Kings vs. Houston Rockets | -8 (-110)/+8 (-110) | -330/+275 | O 239.5 (-110)/U 239.5 (-110) |
| Minnesota Timberwolves vs. Utah Jazz | +5.5 (-110)/-5.5 (-110) | +180/-210 | O 236 (-110)/U 236 (-110) |
| Dallas Mavericks vs. L.A. Clippers | +8.5 (-110)/-8.5 (-110) | +270/-325 | O 220.5 (-110)/U 220.5 (-110) |
| Golden State Warriors vs. Portland Trail Blazers | +3 (-110)/-3 (-110) | +125/-145 | O 235 (-110)/U 235 (-110) |
The biggest favorites today are the Cleveland Cavaliers (34-22) who are laying 13 points to the lowly Detroit Pistons (14-41). The smallest spread is found in the Golden State Warriors (28-26) vs. Portland Trail Blazers (26-28), where the Blazers are three-point home favorites.
Pick #1: three-leg parlay Cavaliers, Raptors, Heat to win (-112)
There are some big favorites on the board tonight, and deservedly so. The Cavaliers are one of the best home teams in the NBA (22-6) and they are going up against the worst team in the conference in the form of the Pistons, who are just 7-20 away from home.
The Raptors (15-12 home), meanwhile, host the rebuilding Spurs (5-19 away), while the Heat (17-9 home) welcome the Pacers (8-18 away) to Miami. The only game that gives me pause here is Miami, and that's because of the Heat's long list of injuries. Kyle Lowry, Victor Oladipo, and Duncan Robinson are all out of the lineup.
That said, Miami's four-leading scorers will be in the lineup, and that should be plenty to deal with a young Pacers team that can't find its footing outside of Indianapolis.
Pick #2: Kyrie Irving under 27.5 points (-115)
Kyrie Irving is expected to make his much-anticipated debut for the Dallas Mavericks tonight against the L.A. Clippers. The Mavericks are without star guard Luka Doncic, which means Irving will be expected to shoulder more of the offensive load for his new team in his debut.
For the season, Irving is averaging 27.1 PPG, basically right on his over/under point total for the night. But Irving has also been laboring under a calf injury and hasn't played since Feb. 1, when he scored just 20 points in 31 minutes in a blowout loss to the Celtics.
The Mavericks are big 8.5-point underdogs to the relatively-healthy Clippers tonight. If Los Angeles jumps out to a lead tonight, don't expect Dallas head coach Jason Kidd to run his new acquisition into the ground with 40-plus minutes. Unless the Mavs have a realistic chance to win in the second half, look for Irving's minutes to be curtailed and, ultimately, for his point total to land under 27.5.
Pick #3: Warriors vs. Blazers Same-Game Parlay - Over 232.5 Points + Wiggins over 16.5 points (+223)
The Warriors are underdogs in Portland tonight because Steph Curry is out with an ankle injury. Curry's absence means Golden State's secondary scorers will see increased usage, and that includes Andrew Wiggins.
Wiggins' over/under for tonight is still sitting at just 16.5, which is actually below his season average of 16.9 PPG. The over/unders for Klay Thompson (25.5) and Jordan Poole (23.5), however, are three to four points above their season averages.
The total for this game is also 4.6 points lower than Golden State games have averaged for the season. The Warriors aren't going to change their up-tempo style because Curry is out. They still have the personal to run a similar offense. They racked up 141 points without Steph on Monday night against the Thunder, and 120 against Cleveland's excellent defense in their previous game without their star point guard.
The Blazers are only averaging 228.8 PPG this year, but have also been without Damian Lillard for 12 of those games. They are near full health tonight and will be able to match Golden State on the offensive end of the floor. Look for this total to soar over 232.
Newsweek may earn an affiliate commission if you sign up through the links in this article. See the sportsbook operator's terms and conditions for important details. Sports betting operators have no influence over newsroom coverage. If you or a loved one has a gambling problem call the National Council on Problem Gambling 24/7 at 1-800-GAMBLER. Must be 21 or older to gamble.