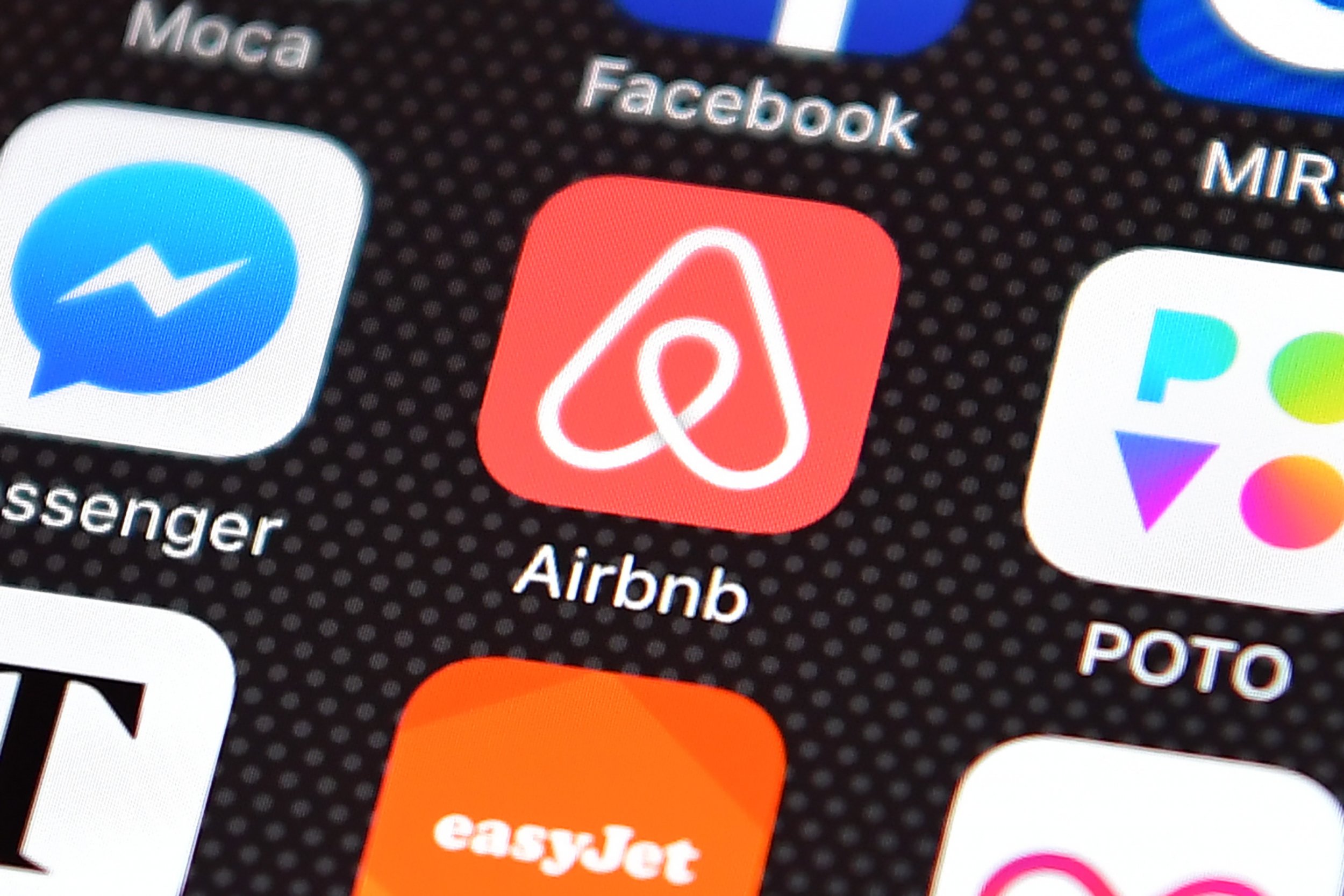 Three black filmmakers claimed they were swarmed by police while checking out of their Airbnb rental in California.
The three friends were reportedly leaving their rental in Rialto, California, when they were stopped by seven police cars and told that they were being "tracked" a helicopter. In a post on her Facebook page, Kells Fyffe-Marshall said that officers demanded the group put their hands in the air and were forced to stand in the street.
Officers reportedly told the group that a neighbor across the street called police after seeing three black people carrying luggage into a vehicle, according to Fyffe-Marshall. She said that 20 minutes into their interactions with police "it escalated almost instantly."
A sergeant arrived and claimed he did not know what Airbnb was and insisted the group was lying about how they had access to the home, she said. Fyffe-Marshall said they showed the sergeant their Airbnb reservation and called the landlord, but to no avail.
The woman claimed she and her friends were detained for 45 minutes as officers tried to clarify the situation. The group was later told that the woman who called police did so because the group did not wave to her as they put their luggage in their car.
Rialto Police did not immediately respond to Newsweek's a request for comment.
"We have been dealing with different emotions and you want to laugh about this but it's not funny. The trauma is real. I've been angry, frustrated and sad," Fyffe-Marshall wrote in the post. "I was later detained at the airport. This is insanity."
In a statement to the New York Post, Airbnb said the company reached out to the group last week to offer its sympathy and support.
"Based on what we've learned and consistent with the various news reports, this incident appears to be an issue involving a neighbor, but the fact that this neighbor was not a member of the Airbnb community doesn't change the fact that what happened to our guests is unconscionable and a reminder of how far we still have to go as a society," the company told the Post.
Airbnb also said it was reaching out to the NAACP, National Action Network, Color of Change and other organizations to discuss the incident and "ensure we are doing all we can to protect our community when they travel."
The statement continued: "While we do fundamentally believe in the power of travel to break down historic barriers and have faith in our fellow humans, we will continue to do all we can to make sure our Guests feel like they belong when they travel to different communities around the world."