Three Chicago Police Wounded, Suspect Killed in Shootout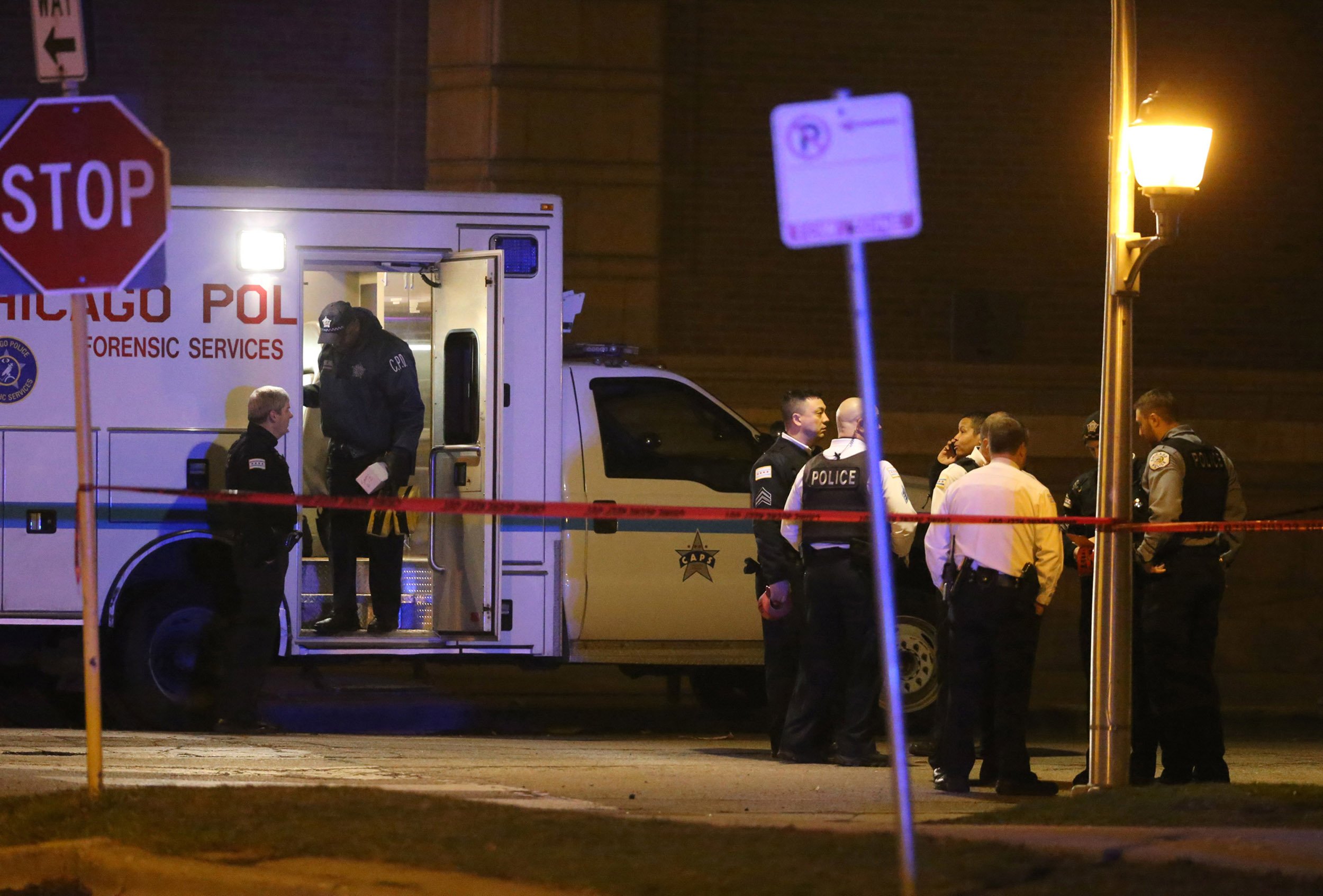 Three Chicago police officers are recovering in a local hospital after a drug investigation turned into a shootout on the city's West Side on Monday evening and left a suspect dead.
Several officers were investigating reported drug activity in a building's courtyard in the city's Homan Square neighborhood around 9:40 p.m. on Monday, according to police spokesman Anthony Guglielmi. Law enforcement saw a man and woman behaving suspiciously, and the pair fled as the officers approached.
The male suspect ran between two buildings and opened fire on the police pursuing him, hitting three of the officers multiple times, Guglielmi said. At least one officer then returned fire, fatally wounding the male suspect, whose gun was later recovered at the scene.
Following the chase, the woman, who was uninjured in the incident, was also arrested and questioned by police about the shooting.
Neither suspect has been identified by authorities.
State police shut down part of the Eisenhower Expressway Monday night to bring the injured officers, who sustained non-life-threatening wounds to the lower portions of their bodies, to the hospital, the Chicago Tribune reported. The injured officers have each been on the police force for at least 10 years, Interim Police Superintendent John Escalante told reporters Tuesday morning.
Both Escalante and Chicago Mayor Rahm Emanuel visited the officers and their families at the hospital.
"Every day the dedicated men and women of the Chicago Police Department put themselves in danger so the rest of us can be safe," Emanuel said in a statement Monday night. "Tonight we were reminded of the dangers that our police face, and the bravery that they routinely display."
Chicago's Independent Police Review Authorities will investigate the incident, police said in a statement. The officers involved in the shooting will be put on standard administrative duties for 30 days—a policy put in place after police fatally shot 19-year-old Quintonio LeGrier and his neighbor, 55-year-old Bettie Jones, on December 26.