Three Choice Cuts of Pork in the 'Clean' Budget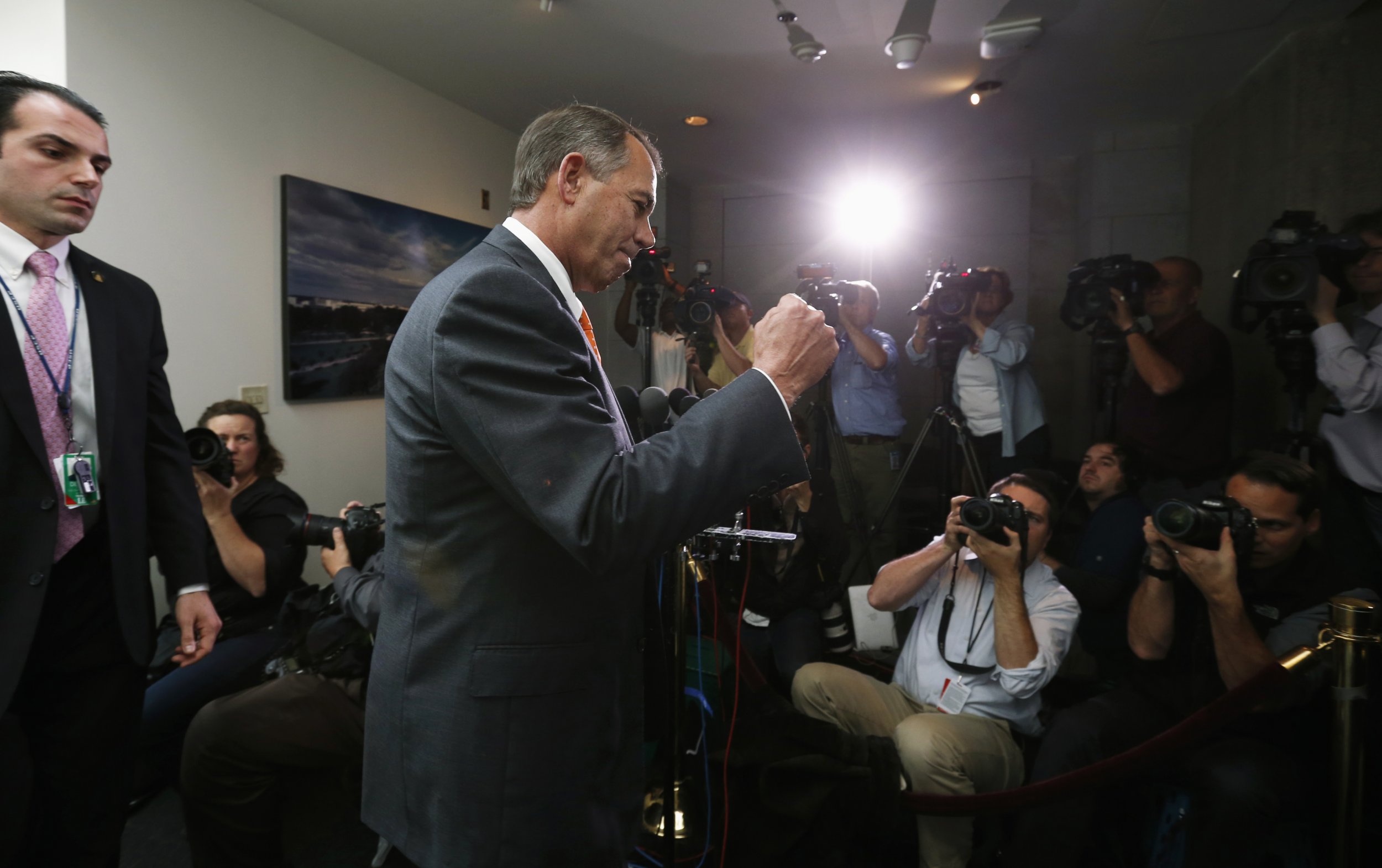 In the final days of the Great Federal Debt Showdown of 2013, there was much high-minded talk in Washington of Congress bringing a "clean CR," or continuing resolution, to a vote.
The concept of a bill that was free of any muddying riders, kickbacks or pork was portrayed by some legislators as essential to any potential debt deal's passage.
But as so often is the case in D.C., the measure passed Wednesday night to fund the federal government through January 15 and authorize it to pay its debts until February 7 has been tainted by the hog. Though it comes nowhere near the pig roast that major legislation like the U.S. Farm Bill often becomes, it's got bacon bits sprinkled throughout, and one big chunk of fat near the middle that has observers on both sides of the aisle reaching for their Lipitor. Here are three choice cuts:
"Kentucky Kickback"
The 35-page bill starts out innocuously, detailing how the federal government will grind back to life, back-pay government workers and start flowing once again to key agencies.
But then comes goodies like the "Kentucky Kickback." Many far-right voters say they believe the $2.2 billion increase to an existing appropriation was what it took to win the support of Senator Minority Leader Mitch McConnell (R-Kentucky).
The funds will go toward a dam and locks river project in McConnell's home state that has been under way for years, and though it has come under fire as a kickback, Senator Lamar Alexander (R-Tennessee) told Buzzfeed that he and Senator Dianne Feinstein (D-California) were responsible for its inclusion in the final version of the bill.
"According to the Army Corps of Engineers, 160 million taxpayer dollars will be wasted because of canceled contracts if this language is not included. Sen. Feinstein and I, as chairman and ranking member of the Energy and Water Appropriations Subcommittee, requested this provision. It has already been approved this year by the House and Senate," Alexander said.
And a Democratic Senate aide told CNN that McConnell didn't advocate for it to be in the bill.
Still, a "Senate insider" told BuzzFeed that, "there's legitimate arguments for this. But there's legitimate arguments for things like this across the country. That's the problem."
Death Benefit
Deep in the final text of the debt deal measure is a section outlining a $174,000 payment to be made to Bonnie Englebardt Lautenberg, the widow of Senator Frank Lautenberg (D-New Jersey), who died at the age of 89 on June 3.
Worth the equivalent of a year of a senator's salary, the death benefit is a long-standing tradition in Congress, but its place in the debt deal does have the faint whiff of swine, as Lautenberg was one of the wealthiest members of the Senate when he died.
News that the death benefit will be disbursed came just before the Tuesday special election that decided Lautenberg's Senate replacement, Democratic Newark Mayor Cory Booker.
Flood recovery
Though the new funds are going to a good cause, Congress did include $350 million more for the Department of Transportation to use on flood rebuilding in Colorado than the $100 million that was already available under the Disaster Relief Appropriations Act.
Large swaths of the Centennial State were torn apart by catastrophic floods in September that killed at least eight people, left six missing and caused an estimated $1 billion in damage.
The language, pushed by Senator Mark Udall (D-Colorado) provided funding that had languished in the House, and due to its benevolent aim made its way into the budget.