Three Countries Are Leading In Global Value Creation — And America Isn't One of Them
These three strategies may present opportunities for American individuals, government officials and pension funds alike to affect change.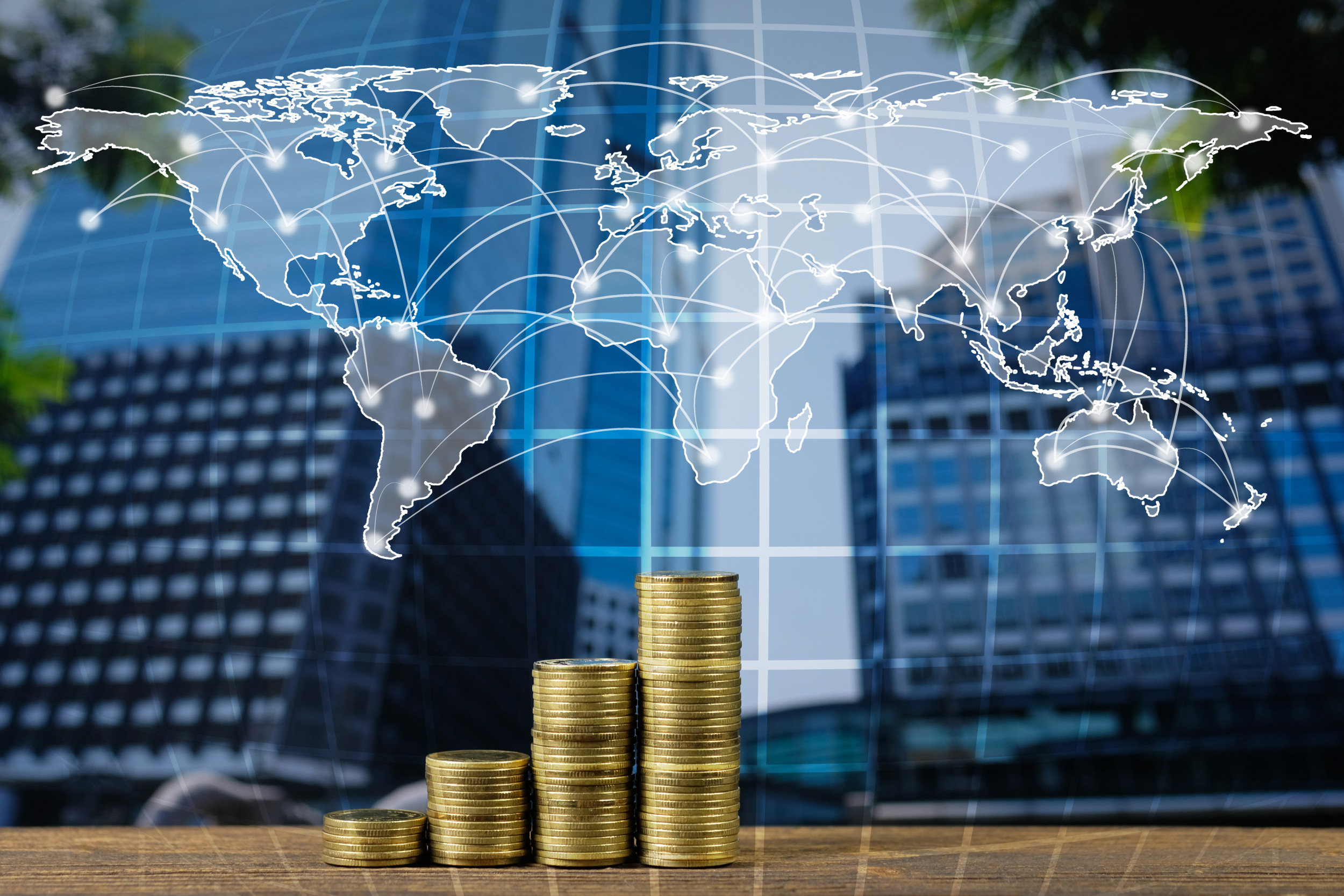 Does that title surprise you? Concern you? Perhaps the more important question is: What will you do about it?
It may sound counterintuitive to think that as a world leader in the production of talent and wealth, the U.S. would not be at the forefront of value creation internationally. But the reality remains: India, China and Israel have emerged as the major global growth engines. Companies in these markets are flourishing. The population in some areas is so large that even small startups can experience staggering success. Imagine having access to 50 million users in a growing economy with a rising GDP and ever-increasing buying power.
Meanwhile, in the U.S., buying power diminishes year after year. And why wouldn't it, with such a high cost of living? One big difference between America and these other nations is the majority of these other populations take public transportation, ride bicyclesor simply walk. The picture is quite different stateside, and the premium spent by Americans on fuel alone serves as a stark example of the disparity.
We can find another example of these differences by looking at the most valuable company in the world, Apple. Valued at some $2.8 trillion, the company's home country contributed only 41%of its revenue in the quarter ending on December 25, 2021. We should think hard about the fact that $1.65 trillion of Apple's revenue is coming from other countries. In fact, many of the trillion-dollar-club companies' fortunes are tied to the rest of the world.
But again, the real question is what we can do about it. These three strategies may present opportunities for American individuals, government officials and pension funds alike to affect change.
1. The government can help through policies.
The brightest minds from around the world are drawn to the U.S. for education. The talent that comes to our universities is fostered and developed, but then the students often aren't able to stay. They simply return to their home countries. There is definitely a balance to be struck when it comes to U.S. immigration and foreign policy. But we must consider the limitations currently placed on a large number of people that could otherwise reside here and have an economic impact. When it is difficult for talented college graduates to invest their talents in the U.S. versus where they came from, we are training people to compete with us.
The policies we put in place ought to encourage talent to thrive here. The billions of dollars that the government spends on defense each year are a powerful source of technological innovation, but the private sector is underfunded and ends up recreating the same technologies from scratch. Working for the U.S. government is also not something that foreign talent is naturally drawn to. What if we created policies that made some of those funds available to the private sector? Setting up a trust with capital available for technological innovation would be a relatively easy thing for the U.S. to do compared to the governments of other countries. It would certainly put us a great step forward in securing the pioneers of tomorrow.
2. We can make better investments and form better partnerships.
Having traveled around the world through emerging nations on different continents, I've found that there are incredible producers of talent, especially in Africa and South America. In our efforts to regain America's competitive edge on a global scale, we cannot afford to think like nationalists. When there is too much money centered in a limited number of economies, it can become dangerous. Cultivating better investment relationships in African and South American countries would not only open us up to new markets and strengthen our future but also create a counter to rising competition.
America has the benefit of solid IP infrastructure to facilitate growth, but these systems in developing nations are usually very poor. Using our investments to enable better IP management in these countries would allow for seamless communication of ideas and increase the ability for thriving international commerce. We must think like globalists.
3. Americans can focus on today.
There's no changing what has happened. As we consider actionable steps to take in reasserting ourselves on the world stage, we may be tempted to try to "fix" the problems. But that cannot be our mindset. Asian robotic companies have already emerged as global frontrunners in innovation. Alibaba has grown into the success story it is today. What is done is done. Instead, we ought to focus our energy on learning from these lessons and creating the next generation of information technology and automation.
We can gain some lost momentum as we innovate and create. This cannot be done nationalistically. While encouraging the development and commercialization of those technologies here, we can also sell them globally. In this way, we have the opportunity to leverage our leadership in areas like biotech, automation and information technology, along with super and quantum computers. If we fail to do this though, we will be missing out on another decade of insight.
Looking Ahead
America is no longer driving value creation, but instead of focusing on what's lost, let's consider how we can impact change for tomorrow. We clearly need to encourage better policies to keep talent here so that individuals can get to work innovating and creating. With better funding from the government, venture capitalists and other industries, we can create the next generation of businesses that will flourish and give us competitive power.
With that said, we are certainly left with more questions than answers. We must deeply consider the many implications of all this.
There is a brave new future and endless possibilities for development ahead of us, so I ask again: What will you do about it?