Three people died and eight were seriously injured when border agents deployed a tire deflation device to stop a speeding truck carrying immigrants across the U.S. border into California.
Police said that one woman and two men were killed when the vehicle lost control and rolled over in a sparsely populated area about 60 miles east of San Diego, close to the Mexican border, last Thursday afternoon, The Associated Press reported. Agents first noticed tire tracks leading them to find the truck, which they suspected was smuggling migrants.
Attempting to escape capture, the truck drove at speeds of up to 100 miles per hour, witnesses said. When authorities failed to stop the vehicle, they laid down spikes to pop the vehicle's tires, leading the speeding vehicle to lose control and flip. Nine of the passengers were believed to be in the open truck bed, with the driver and the dead woman sitting inside the cab.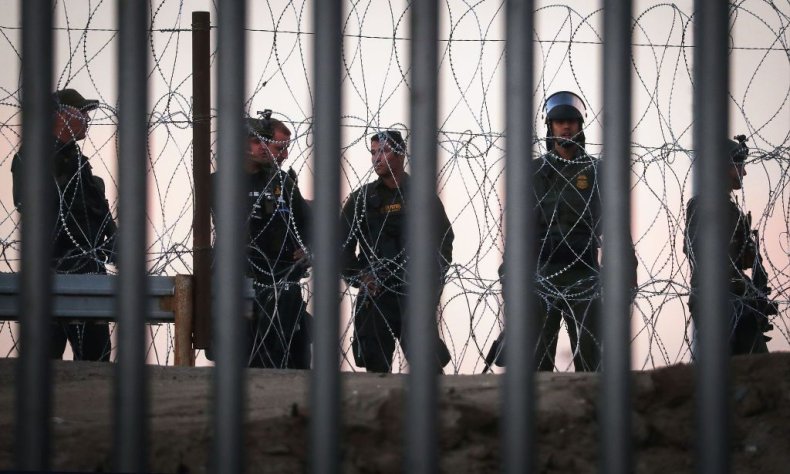 "It was spike-stripped by the Border Patrol, continued westbound, went up a dirt and rock embankment and rolled, ejecting either nine or 10 people out of the vehicle," California Highway Patrol officer Travis Garrow said, The San Diego Union-Tribune reported.
Authorities said the driver, who survived the crash, could now be charged with vehicular manslaughter. Takae Michael, a spokesperson for the Border Patrol, explained to the AP that another vehicle had been driving with the truck. Police were later able to locate that car at a house, where officers arrested 12 individuals believed to be connected to people-smuggling.
The official policy of the Border Patrol allows agents to pursue suspects when immediate danger to those inside the vehicle does not outweigh the benefits of stopping them. They are also allowed to use a deflation device if the vehicle refuses to stop. However, they are required to factor in the safety of passengers as well as the area's terrain and other vehicles nearby before making the call.
Although federal officers previously said that such pursuits were rare, this is the second one in the last 16 months that has ended in three deaths, according to the Tribune. The previous fatalities occurred in a crash last August that left one injured. That incident involved an SUV linked to a suspected murderer, it was reported at the time.
"Unfortunately, we can't control what the driver of the vehicle does or decides to do," supervisory Border Patrol agent Mark Endicott told the Tribune after those deaths. "I can tell you that [the] Border Patrol continually does vehicle stops without any incident."