Three Dead After Manhattan-Bound LIRR Train Crashes Into Truck, Derails on Long Island
A Long Island Rail Road train traveling to New York City crashed into a truck near the Westbury station, MTA officials confirmed on Tuesday night, killing three people.
The 6:36 p.m. Ronkonkoma train was traveling westbound and was about to arrive at the Westbury station when the fatal crash occurred at around 7:30 p.m., the New York Post reported, causing a partial derailment.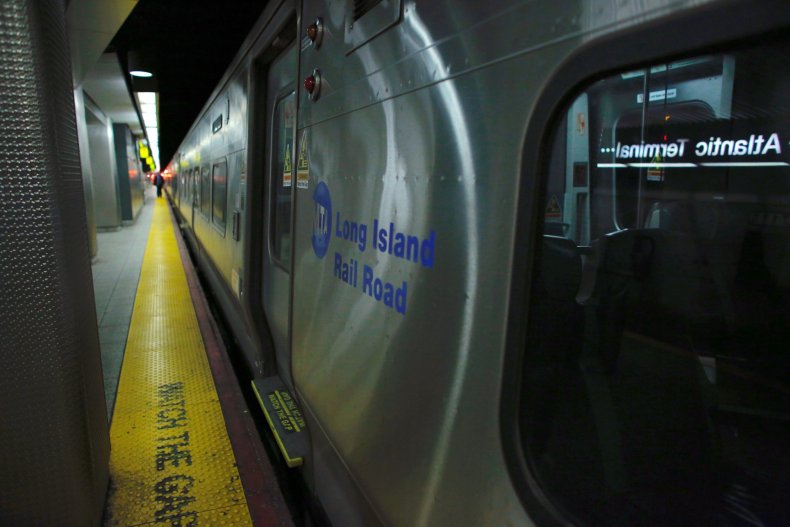 Service was suspended in both directions on the Ronkonkoma and Huntington/Port Jefferson branches after the incident, the LIRR announced.
"Police and emergency personnel are on scene. We advise customers to take alternate branches, including the Babylon, Montauk or Hempstead branches," the LIRR tweeted. "We will provide more information as it becomes available."
The LIRR later announced that "extremely limited service" was established between Hicksville and Huntington and between Hicksville and Ronkonkoma. "The first westbound train to depart Huntingon is scheduled to depart at 10:13 p.m. The first westbound from Ronkonkoma will depart at 10:09 p.m.," the LIRR said.
Service west of Hicksville remains suspended.
Newsday journalist Normal Mitra was on the train when the collision occurred. Mitra posted photos of the efforts to evacuate passengers from the train. After passengers were successfully evacuated, they stood in a taxi stand in the freezing cold waiting for transportation, Mitra tweeted.
The identities of the three people killed in the crash were not released by police.