Three Dead After Truck Carrying 11 People Flees Border Patrol In High-speed Chase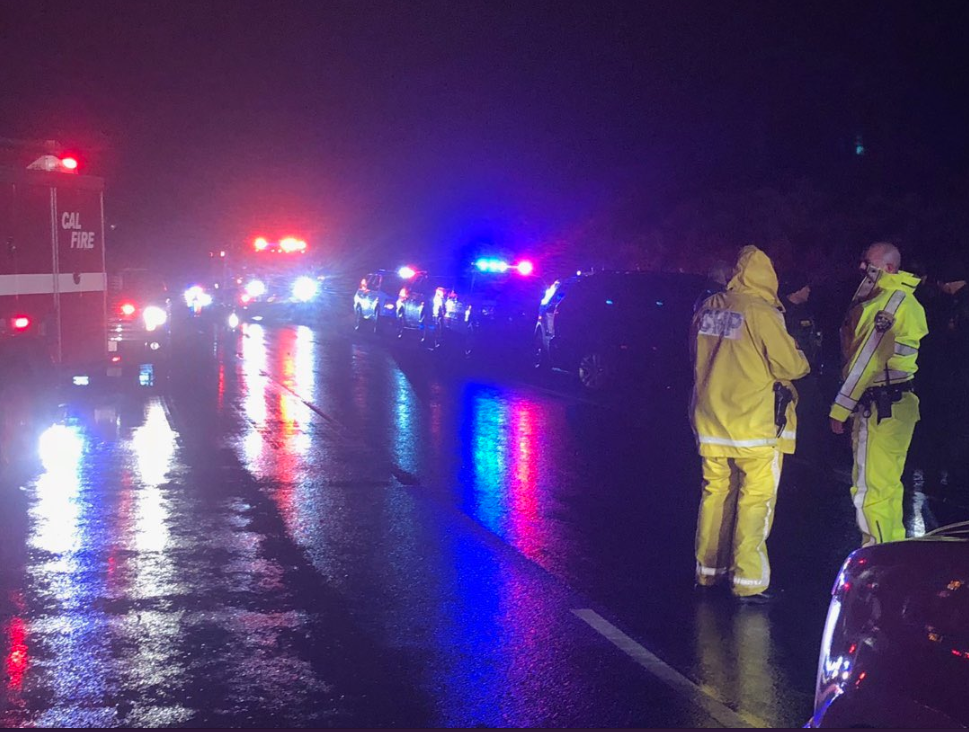 Three people have died, with eight others injured after a pickup truck fleeing U.S. Border Patrol agents in a high-speed chase rolled over in Campo, California. The town is roughly 60 miles away from San Diego, near the Mexican border.
California Highway Patrol (CHP) said the crash occurred at around 4:30 p.m. on Thursday on westbound Interstate 8 near Crestwood Road.
In an incident report, CHP had said that the vehicle, which had topped 100 miles per hour in the chase, had weaved over the center median in a bid to pass any vehicles in its way (via NBC News).
CHP officials told CBS News that Border Patrol agents had been chasing the truck, which had 11 people inside.
Agents deployed a spike strip to stop the vehicle, with the pickup truck losing control and driving into an embankment shortly after.
The vehicle's passengers were reportedly thrown onto the roadway, resulting in the deaths of three and injuries of eight others. Three of the injured were severely hurt.
Patients had to be driven long distances to hospitals, due to poor weather conditions preventing helicopters from flying, California Fire San Diego said in a Twitter statement.
The identities of those who lost their lives in the incident have not yet been revealed.
A male driver and a female passenger were believed to have been the only occupants seated in the cab of the truck, with nine men in the truck's bed, which had no covering, CHP spokesman Officer Travis Garrow told The San Diego Union-Tribune.
Following the crash, the truck's driver was taken into Border Patrol custody, the newspaper reported. It is unclear whether he will face any charges.
Border Patrol policy mandates that agents can only get involved in vehicle pursuits when the benefit outweighs any immediate danger created by speeding or other emergency measures.
CHP has not responded to a request for comment for this article.
This is a developing story and will be updated as more information becomes available.