Judge Among Four Dead in Shooting at Milan Courthouse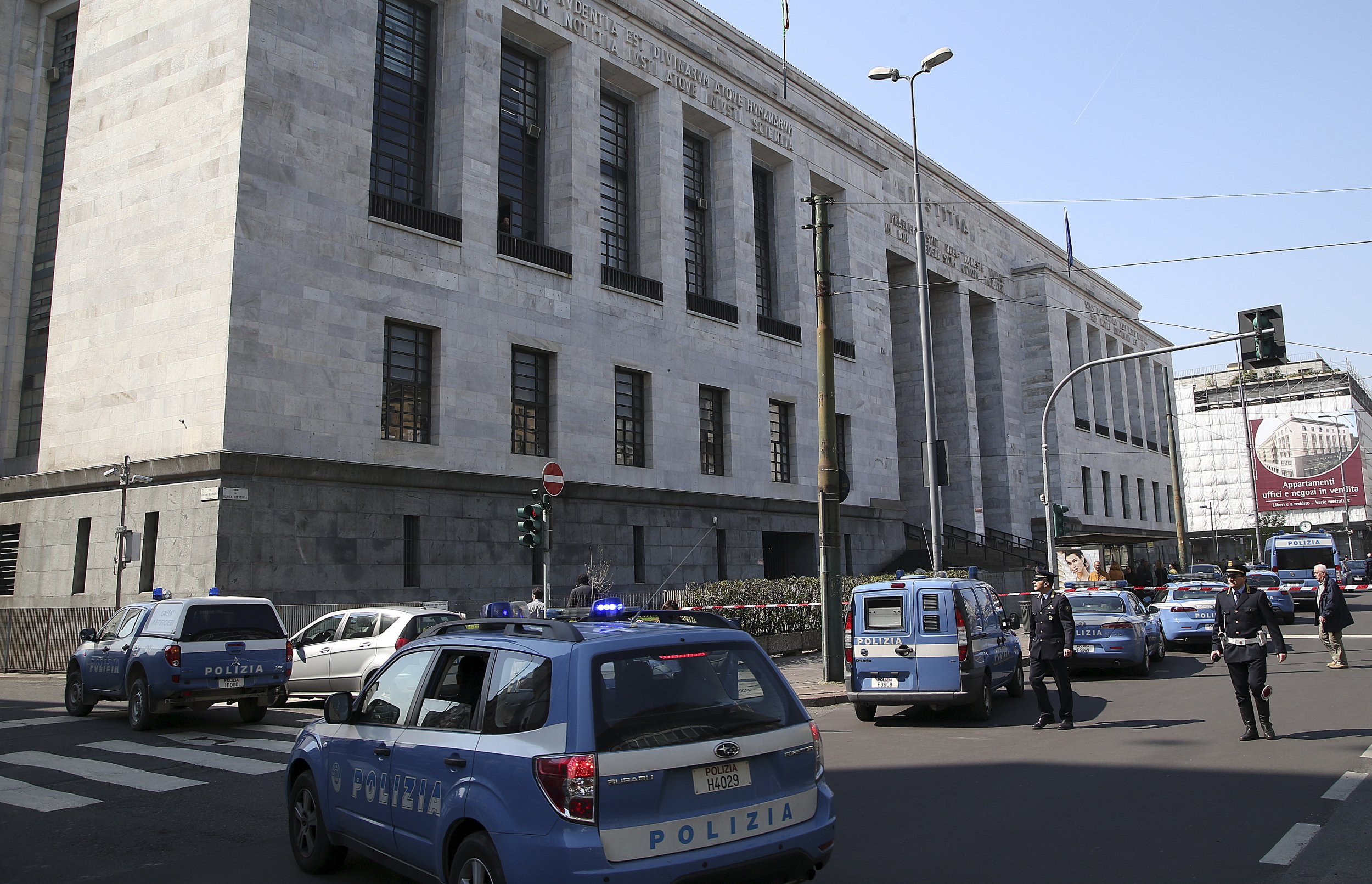 Four people, including a judge, have been killed in a Milan courthouse, after a gunman who is believed to have been a defendant opened fire on Thursday morning, according to Italy's ANSA news agency.
The gunman has been named by Italian media as Claudio Giardiello, who is thought to be a defendant in a bankruptcy case that was being heard at the Palace of Justice in Milan. The bankruptcy court judge - Fernando Ciampi - was one of the people killed, along with a lawyer, Lorenzo Alberto Claris Appiani, ANSA reports.
ANSA added that an unnamed witness said the third victim had no signs of a gunshot wound, and may have died of a heart attack following the incident.
The fourth victim was a co-defendant in the case, Giorgio Erba. Another co-defendant was also reportedly injured in the shooting.
Witnesses reported shots being fired at the entrance to the courthouse on Thursday morning, causing hundreds of people to try to flee the building while police searched for the gunman. Women were reportedly allowed to leave while men had their ID cards checked by police as they left.
The gunman is now in custody according to the Italy's interior minister.
Marcello Ilia, a lawyer, told AFP: "All of a sudden we heard at least three or four shots."
"We tried to find out what was going on. There were suddenly lots of police officers who told us not to leave the room, they shut us in," he said.
"After a few minutes we came out. They told us someone in a suit and tie was armed and at large in the court," he said.