White Supremacist Suspect in Kansas Jewish Center Killings Faces Hate Crime Charges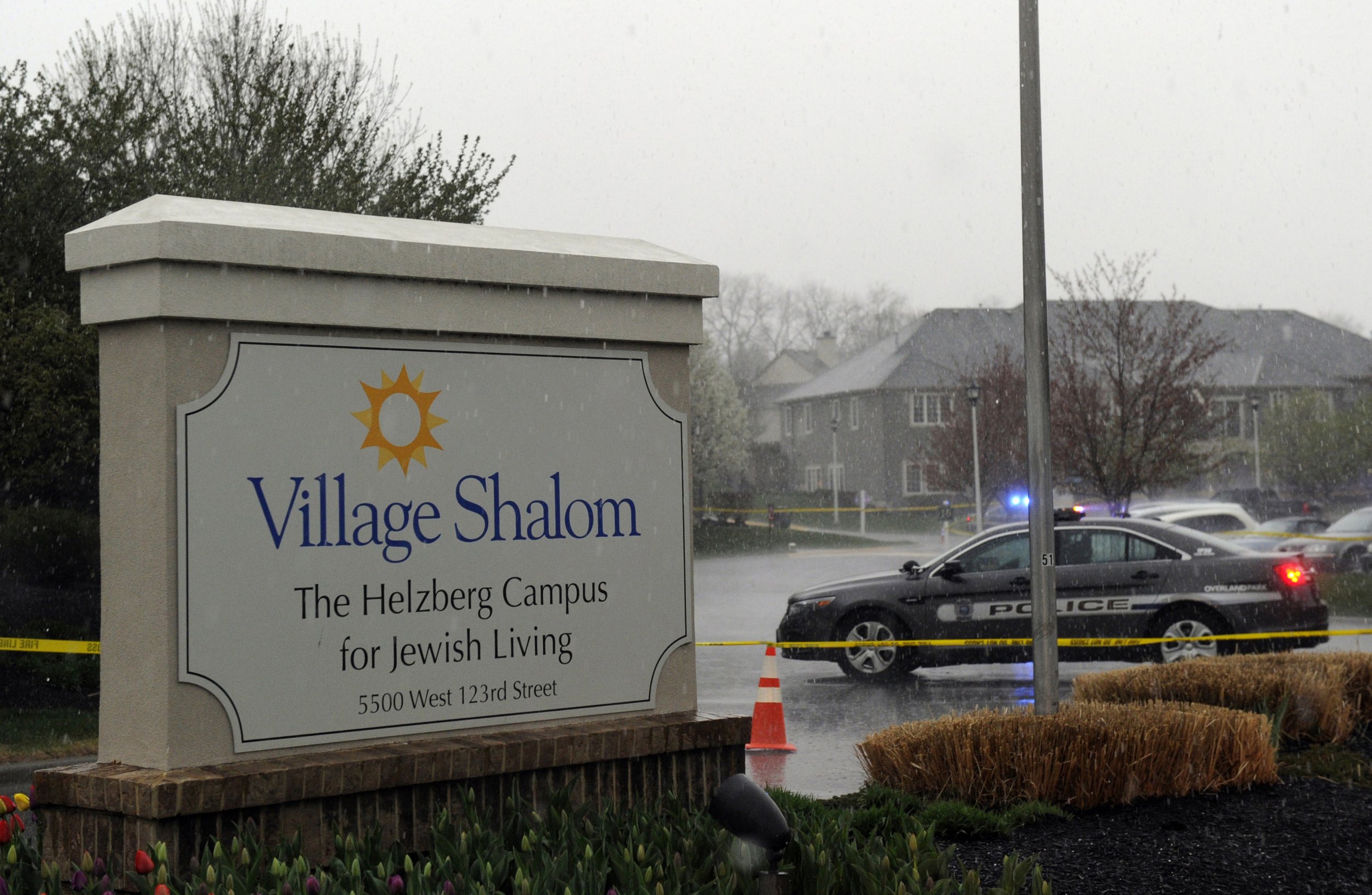 OVERLAND PARK, Kansas (Reuters) - The suspect in the Passover Eve killings of three people at two Jewish community facilities in a Kansas City suburb has a long history of racism and anti-Semitism, and faces both state and federal prosecution on hate crime charges, law enforcement officials said on Monday.
Frazier Glenn Cross, 73, was arrested Sunday after a shooting spree that killed a 14-year-old boy and his grandfather outside a popular Jewish community center, and woman visiting her mother at a nearby Jewish retirement home.
Both facilities are in Overland Park, Kansas, an upscale suburb outside Kansas City, Missouri. It was a bitter irony noted by many in the area that none of the victims was Jewish. The boy and his grandfather were members of an area Methodist church and the woman attended a Catholic church.
Cross was known by law enforcement and human rights groups as a former senior member of the white supremacist Ku Klux Klan movement, and someone who had made public comments against Jewish people before.
"Yesterday's attack ... strikes at the core fundamental freedoms... of how our country was founded and what we live by every single day," said FBI agent Michael Kaste. "We've now determined that the motivation behind this was a hate crime. The acts that this person committed were the result of beliefs ... that he had."
Both the Southern Poverty Law Center, a leading anti-hate group, and the Institute for Research and Education on Human Rights (IREHR) have tracked Cross, who also goes by the name Frazier Glenn Miller, for years. The groups say he was involved in creating an armed paramilitary organization in North Carolina 20 years ago.
The Southern Poverty Law Center said Cross is a "raging anti-Semite" who has posted online rantings that include "No Jews, Just Right." And the IREHR said he idolizes Adolf Hitler.
"His worship for Hitler and Hitlerism is real," said Leonard Zeskind, president of IREHR, in a statement issued Monday.
U.S. Attorney General Eric Holder issued a statement Monday pledging federal help in the case.
"These senseless acts of violence are all the more heartbreaking as they were perpetrated on the eve of the solemn occasion of Passover," Holder said.
The shootings, which took place on the eve of the Jewish holiday of Passover, started around 1 p.m. at the Jewish Community Center of Greater Kansas City .
High school student Reat Griffin Underwood, 14, was with his grandfather, 69-year-old William Corporon, outside the Jewish Community Center when attacked. The teenager, a member of an area Methodist church, was at the center to audition for a singing competition, according to family member Will Corporon.
The grandfather died at the scene and the boy died later at a hospital, police said.
The shooter then drove a little more than a mile away to the Village Shalom retirement community and fatally shot 53-year-old Terri LeManno, police said. LeManno was an occupational therapist and married mother of two children and was making a regular visit to her mother who lived at the retirement facility, police said.
It appeared the gunman had used a shotgun and possibly other firearms, police said.
President Barack Obama offered condolences. "While we do not know all of the details ... the initial reports are heartbreaking," Obama said in a statement.
The Jewish Community Center, known locally as "The J" is a popular spot for many families throughout the area, Jewish or not. It is also the site of Kansas City's only Jewish community day school, the Hyman Brand Hebrew Academy.
"Everybody is shocked that it would happen here," said Rabbi David Glickman, of the Beth Shalom synagogue in Overland Park. "This is a community that enjoys very strong and positive relations between the Jewish community and the rest of the community."
The Kansas City area's Jewish community numbers about 20,000.