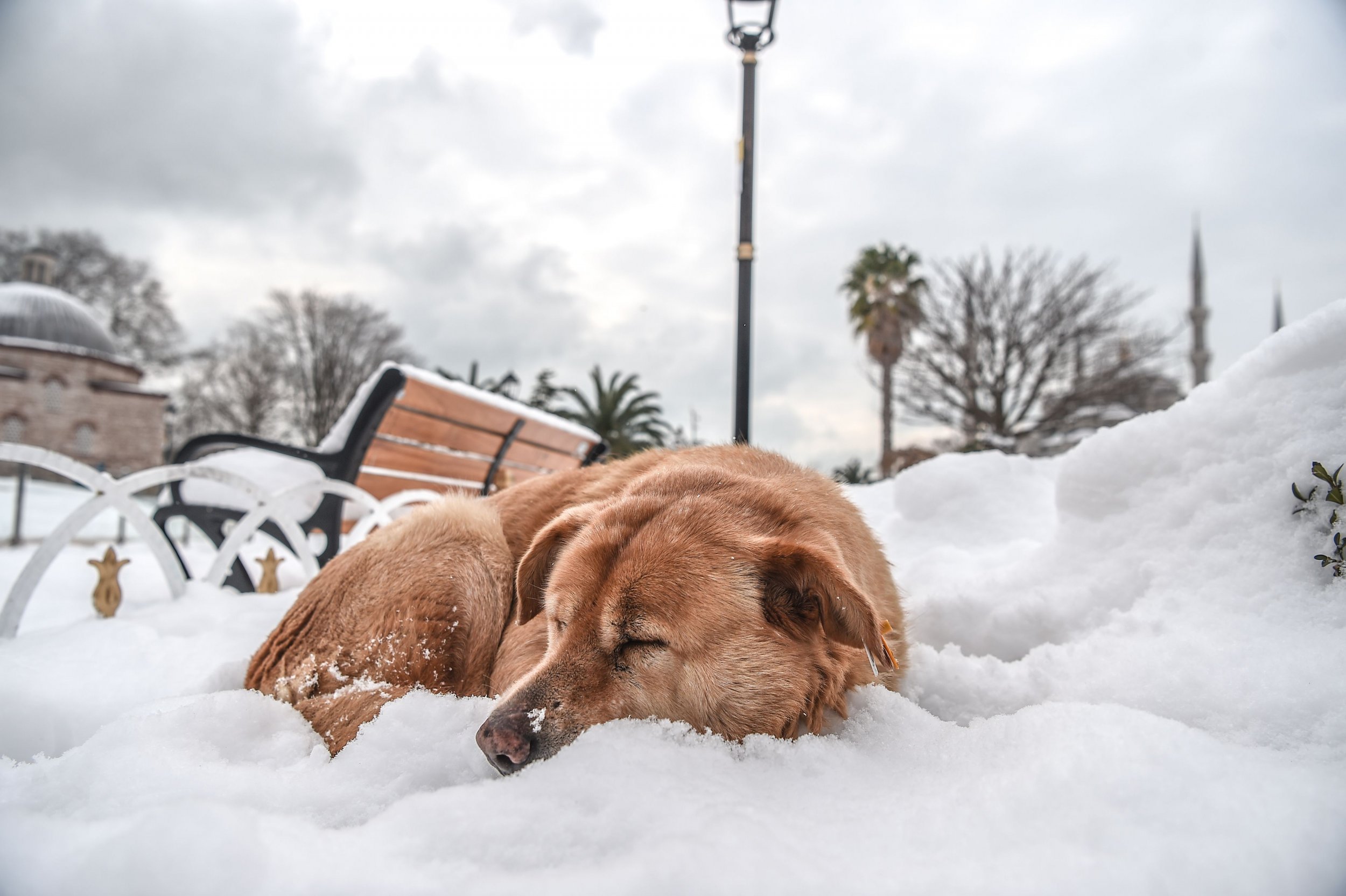 As 2018 quickly approaches, that means more people have begun to ponder their New Year's resolutions. Chances are there's something health-related on your list, such as to exercise more or eat more veggies. But, what about sleeping more? If it's not on your list, it should be, especially considering better sleep will ultimately help you achieve your other goals, including not being too tired to hit the gym. We all need it to survive, so here's a few ways to get better shut-eye in the new year.
Exercise
You've probably heard not to exercise before going to sleep because it'll keep you up. Although it may, timing is key. Exercising a few hours before you want to call it a night may actually improve your sleep, Dr. Robert Oexman, Director of the Sleep to Live Institute in Joplin, Missouri, told Newsweek.
"The reason we want to do it three to four hours prior to going to sleep is because when we exercise we have an increase in our core body temperature. And about three to four hours that increase in our core body temperature starts to drop," Oexman explained. "That's one of our natural cues to fall asleep—a decrease in our core body temperature."
Bedroom Environment
The temperature of your bedroom is important, too. In fact, it can even impact your sleep more than noise, according to Oexman. In order to get the best quality sleep, set the thermostat to 65 degrees. He also advises ditching the night lights, unless they're low blue light. And that iPhone flashlight you use to guide your way to the bathroom in the middle of the night? Forget about it. Unless you want to disrupt your sleep, turn it off, he said. "The minute your turn a light on, it decreases your melatonin production," Oexman said.
Melatonin is naturally produced by your body and helps keep other hormones in check as well as regulate your body's 24-hour biological clock, known as circadian rhythm.
Sleep Supplements
Although melatonin is produced naturally, many people take over-the-counter melatonin supplements with the goal of achieving more hours of sleep.
"For certain sleep disorders, like circadian rhythm sleep disorder, melatonin is highly appropriate to use," he said. "For other ones, there's very mixed results."
While he suggests giving it a try, he notes that ultimately medication is just a short-term solution.
Already sleeping enough? Chances are you're not, considering that, according to the Centers for Disease Control and Prevention (CDC), more than a third of adults in the United States don't get enough sleep each night. Among those poor sleepers, is President Trump's first daughter. On Wednesday, Ivanka Trump tweeted that like many of us, she too, needs more sleep. "New Year resolution, sleep more," she wrote, accompanied by a link to a sleep deprivation article published on USA Today.