Three Electric Bicycles to Help Spice Your Commuting Rides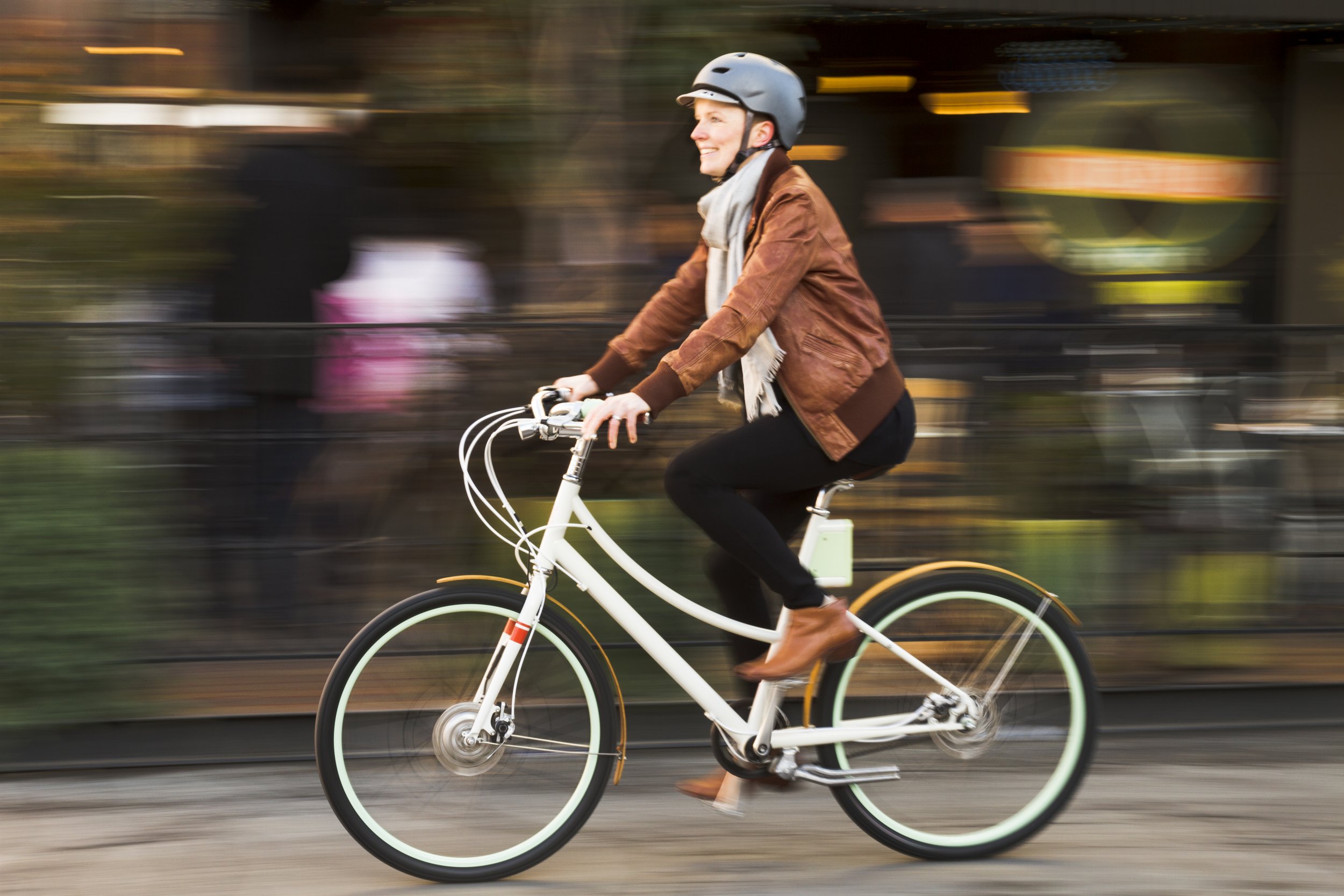 Two weeks ago, the world of bicycling got a nasty jolt when a 19-year-old professional bicyclist was caught allegedly using a small motor to power the rear wheel in the 2016 UCI Cyclo-cross World Championships. While the electric motor may look like a tiny addition to the bike, it was the sport's first major case of "technological doping," which can provide a big boost. "Even the slightest advantage with athletes at that level would be huge," says Faraday Electric Bicycle's head of marketing, Michael Lattig.
For those who are not competing in global bicycling competitions, electric bicycles are awesome additions to your transportation options. The technology has matured to a point where electric-assist bicycles provide good horsepower without a bulky battery sticking out of the frame. There are many good-looking electric bicycles out there to spice up your morning commute or weekend ride, including Faraday. We chose three that stand out from the pack.
Faraday Electric Bicycle (starting from $2,799)
Yes, the pricing is steep, but good bicycles—electric and non-electric—can easily run in the four-digit dollar figures (sometimes even five digits). Faraday's S models run the cheapest at $2,799, but for a more premium experience, check out the Porteur and Cortland models at $3,499 and $3,799. The Cortland just had its debut on Kickstarter with a $2,399 special. The main differences between the S models and the rest lie in the finer details, such as superior fenders.
Within a vintage bicycle aesthetic, Faraday packs some punch in its electric battery. Able to generate up to 250 watts, Faraday bicycles can give the rider up to 20 to 25 miles of assisted biking after a single full charge. The battery charges within three hours.
Kalkhoff Electric Bicycle (starting from $2,500)
The German electric bicycle manufacturer Kalkhoff's designs look unrefined when compared to Faraday, but they also have some advantages. Kalkhoff's aesthetics on its Agattu 7 model, which currently runs the cheapest among Kalkhoff e-bikes at $2,499, looks like a steampunk bicycle. Its lack of a top tube and a curved down tube gives the bicycle frame an unconventional look.
But the Agattu 7 gets more mileage from its electric motor than Faraday. Whereas the Faraday Cortland gives a maximum of 25 miles, the Agattu 7 gets the rider 50 miles of assisted bicycling at the same 250 watt voltage.
Public M8 Electric Bicycle ($1,999)
In the same Parisian line of aesthetic inspiration as Faraday bicycles, the Public M8 looks like something that belongs in a Jean-Luc Godard film. While it appears similar in design, the Public M8 is lacking in some technical features when compared to Faraday, such as a LED headlight and tail light.
On the motor end, Public M8 is somewhere in the middle between Faraday and Kalkhoff Agattu 7. Public promises the bicycle will get the rider 25 to 35 miles on a 350-watt battery. However, recharging the battery can take up to four hours. In the end, it may be something beyond its specs that attract your eye: Public is currently selling the M8 at a bargain price of $1,999.