Three Essential Steps for India's COVID Vaccine Policy | Opinion
In February, India vaccinated over 10 million health care workers—more than the entire population of Israel and third behind only the United States and the United Kingdom. India is now in its second phase, vaccinating senior citizens and high-risk individuals at a scale never seen before. This makes the Indian experience relevant to both developing countries and large federal states like the U.S. But with the number of COVID-19 cases once again rising in some states, celebration would be premature.
The vaccination campaign still faces several challenges. The South African and U.K. mutations of the coronavirus, both of which are more transmissible, have been found in India. The government's goal of vaccinating just 22 percent of India's population, or 300 million, by July would require 600 million doses—akin to vaccinating the entire United States, but with only a fraction of the American state capacity and only one-thirtieth of its GDP per capita.
For Indians, speed is essential to prevent further mutations and restart the country's economy and way of life. There are three possible additions to India's vaccine policy that can help the country achieve herd immunity before the next wave.
First, the government has finally allowed private-sector hospitals in India to vaccinate for a government-mandated price (Rs. 250, approximately $3.40), in addition to 10,000 state facilities that will vaccinate for free. This was a great strategy, and private hospitals are responsible for almost three-quarters of vaccinations in recent days.
But only the government can control procurement of the two approved vaccines: Covaxin (by the government-backed Bharat Biotech) and Covishield (the Oxford-AstraZeneca vaccine manufactured by Serum Institute). At its current speed and capacity, the government needs all hands on deck to vaccinate 300 million Indians by July. Private firms are keen to vaccinate their employees, and charitable institutions have pledged large amounts to support the effort. Expanding private-sector involvement and allowing firms and charities to buy vaccines directly and run parallel vaccination drives would let the government focus on underserved populations.
The Serum Institute expects to sell Covishield at a price of Rs. 1000 (approximately $13.60) when allowed. While seemingly inequitable, it's good policy to allow wealthy Indians to buy vaccines at market price. Vaccinated individuals protect themselves and those around them. The top 20 percent of earners in India account for 45 percent of the income and are responsible for 36 percent of the consumption expenditures. Allowing the affluent to vaccinate easily is essential for reopening the economy faster. It will reduce the burden on the government, and free vaccines will reach poorer populations more quickly.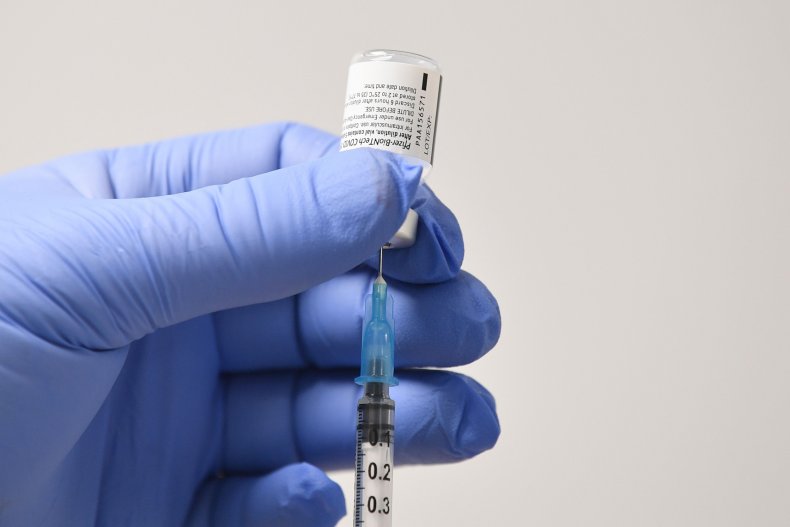 Second, India's vaccine nationalism helped until this point: in developing the vaccine, assuring producers a large market and ensuring large stockpiles for Indians. But it is time to give up the vaccine nationalism and approve vaccines produced and approved in other countries.
Pfizer just submitted new data to the U.S. Food and Drug Administration showing their vaccines remain stable even when stored at -25C to -15C; temperatures commonly found in pharmaceutical refrigerators. While refrigeration is not feasible countrywide in India, urban areas with large hospitals and facilities can store and distribute Pfizer's vaccine. The Johnson & Johnson vaccine was also recently approved by the FDA and has a logistical advantage as a single-shot vaccine. For remote areas, this is a far better option than having no vaccine. Approving these firms (along with Indian firms) to sell at market price in India immediately would allow affluent Indians to have more options and leave free and subsidized stockpiles for others. And this strategy will only improve Indian vaccine companies' competitiveness in the long run.
Third, India should follow the "First Doses First" (FDF) approach outlined by economist Alex Tabarrok. This approach has been followed in the U.K. and more recently, Canada's National Advisory Committee on Immunization has made a statement strongly favoring it. They are prioritizing first doses by delaying the second shot from 4 weeks to 12 weeks in the U.K. and to 16 weeks in Canada to vaccinate larger numbers of people. India already has a large window of 12 weeks to prioritize the first dose, because the Oxford-AstraZeneca (Covishield) vaccine is 76 percent effective after the first dose and 82 percent effective with the second dose after a 12-week interval. When the second dose was given within six weeks after the first one, the effectiveness was actually lower—54.9 percent.
It's better to raise an additional individual from 0 percent protection to 76 percent protection by prioritizing first doses than it is to use a second dose to raise only one person from 76 to 82 percent. In other words, it's ethical, equitable and efficient to protect two people adequately, rather than protecting one person very well and another not at all.
Natural immunity for those who have contracted COVID might last six months, and in India, the FDF approach could mean pushing the second dose to four—maybe even six—months depending on the local supplies and circumstances. And as a general principle, a delay or interruption of a vaccine series does not require starting the series all over. As more data on the Oxford-AstraZeneca vaccine is collected in the U.K., the exact length of the FDF window can be determined more precisely. And the Johnson & Johnson vaccine, if approved, solves this conundrum with 85 percent protection 28 days after vaccination in a single shot.
FDF might also work better in India. Multiple seroprevalence surveys—which measure the extent of transmission of infection within the population—suggest that almost 50 percent of urban Indians have already contracted COVID and were either asymptomatic or too mildly affected to get tested. For them, the first dose of the vaccine would have a similar effect as the second dose for someone who did not have COVID.
The Indian government has the unenviable task of vaccinating 40-60 percent of 1.35 billion people to reach herd immunity. That's a mammoth task at its current capacity. But allowing greater private-sector participation, prioritizing the first dose and approving vaccines used in other countries will help reach herd immunity more swiftly.
Shruti Rajagopalan is senior research fellow with the Mercatus Center at George Mason University, where she leads the Indian political economy research and Emergent Ventures India.
The views expressed in this article are the writer's own.