Three in Five People Support Northern Ireland Abortion Law Change: Poll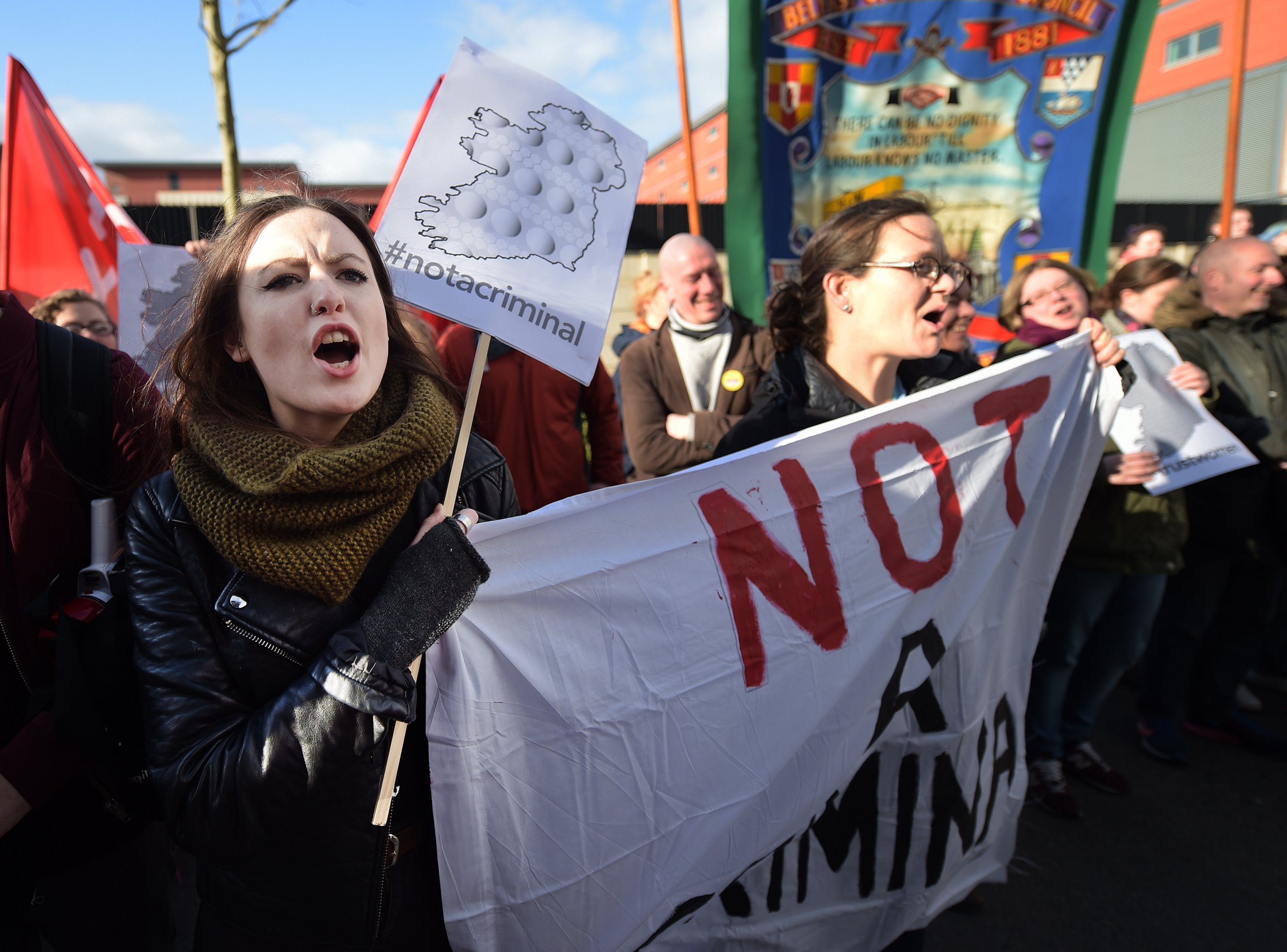 Three in five people in Northern Ireland support the decriminalization of abortion, according to a survey conducted for Amnesty International.
The charity questioned 1,000 people seeking opinions about abortion in cases of rape, incest and fatal foetal abnormality.
Of those questioned, 72 percent agreed abortion should be lawful if the pregnancy was a result of rape or incest and 58 percent think termination should be decriminalized so that there is no criminal penalty for women who have abortions in the country.
In Northern Ireland, unlike the rest of the U.K., abortion is only allowed if a woman's life is at risk or there is a permanent or serious risk to her physical or mental health.
The Amnesty International figures also suggest that the numbers of people supporting access to abortion in cases of fatal foetal abnormality has risen. Two years ago a similar poll showed 60 percent of respondents backed abortion in such circumstances. That figure has now risen to 67 percent.
Adrianne Peltz, from Amnesty International, tells Newsweek: "These poll findings demonstrate an overwhelming demand for (a) change to Northern Ireland's draconian abortion laws.
"This is not a small margin of support for women's access to abortion, it's a definitive landslide. Northern Ireland has changed.
"Not only do a huge majority of people in Northern Ireland want to see abortion made available to women and girls in the tragic circumstances of rape, incest or fatal foetal diagnosis, but they also want to see abortion decriminalized for all women.
"It's time for these outdated laws to be brought into the 21st century.
"Decisions about women's bodies should be made by women themselves, never by politicians, who should be aware that voters from all parties—including those who have previously blocked change—want to see a radical overhaul of these inhumane laws."