Three French Troops Killed in Libya After 'Helicopter Attack'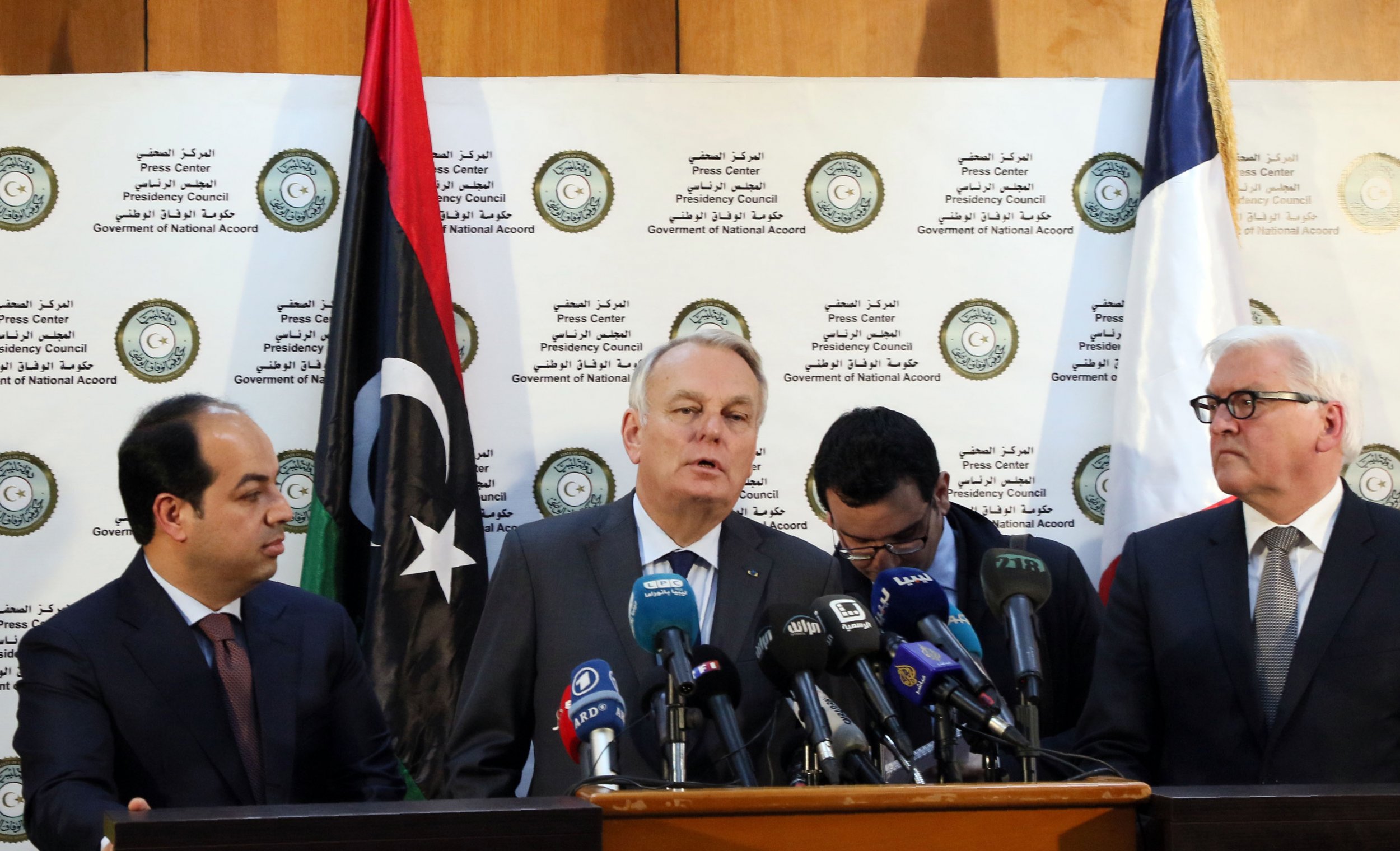 France's defense ministry has confirmed that three of its soldiers have died in Libya after their helicopter was reportedly shot down.
In a short statement released on Wednesday, French Defense Minister Jean-Yves Le Drian, said that the soldiers died "while on mission" in the North African country. The minister paid tribute to the "courage and devotion" of French military, who carry out "dangerous missions to fight terrorism."
Speculation has been rife for months that French forces are present in Libya and are playing an advisory role in operations targeting the Islamic State militant group (ISIS). The group had been in control of the coastal city of Sirte since February 2015 but has come under sustained bombardment from Libyan forces recently. French President François Hollande has said that France is at war with ISIS following the Paris attacks in November 2015, in which the group claimed responsibility for a series of attacks that killed 130 people. ISIS also said that Mohamed Lahouaiej Bouhel, who drove a truck into crowds celebrating Bastille Day in Nice on Thursday, killing 84 people, was one of its fighters.
A spokesman for the French government, Stephane Le Foll, confirmed on Wednesday that French special forces are engaged in counter-terrorism operations in Libya, which descended into chaos following the ousting of former leader Muammar El-Qaddafi in 2011.
Anonymous Libyan officials told AP on Tuesday that an Islamist militia known as the Defending Benghazi Brigade had shot down the helicopter on Sunday outside Benghazi, which lies in the city's northeast. The officials said that there were no survivors in the attack but said that only two French special forces were onboard.
Libya has been split between two rival governments, one in the capital Tripoli and another in the eastern city of Tobruk, since 2014, with the political vacuum allowing a plethora of Islamist militias, including ISIS, to grow. The United Nations brokered a deal creating a presidency council in December 2015, supposed to function as a unity government, but the council has struggled to gain support from the rival sides.