California Prison Escapees Elude Capture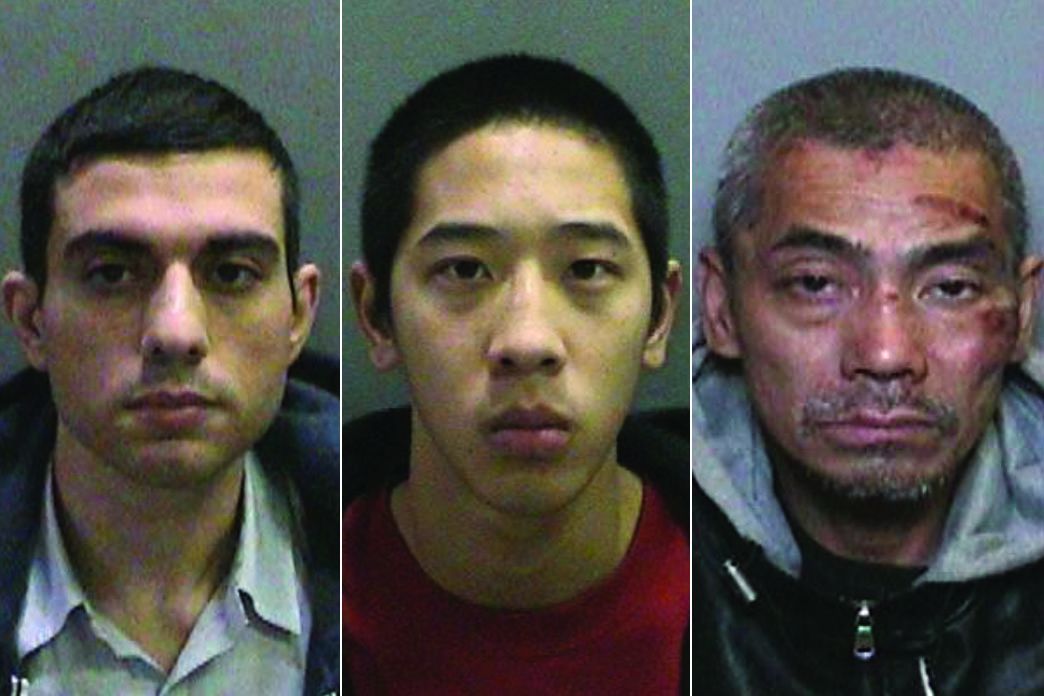 Authorities on Monday are on a manhunt for three inmates who escaped a maximum-security jail in Orange County, California, and are offering a reward of up to $50,000 for information leading to their recapture.
In a jailbreak worthy of a movie plot, the escapees early Friday slipped into a hole in the jail wall, squirmed through the narrow plumbing-system tunnels and cut through many layers of metal before emerging on the jail's roof and using bedsheets to rappel down four stories.
The escapees—Jonathan Tieu, Bac Duong and Hossein Nayeri—weren't discovered missing until some 16 hours later, during the jail's nighttime head count. The count, which was meant to happen at 8 o'clock, was delayed an hour due to a fight that broke out among inmates. It is unclear if the fight was part of the escape plan.
Authorities say the top priority is finding the men, each of whom is awaiting trial after being charged with violent crimes. In addition, a probe is underway to see if the men received help from inside or outside the jail.
For instance, to assist in their escape, the men somehow acquired tools that were used to cut through the jail wall and steel bars. "We're talking about breaching, in some places, significant amounts of steel, rebar and metal," said Sheriff's Lieutenant Jeff Hallock. "This is a very sophisticated-looking operation."
While Orange County Sheriff Sandra Hutchens admitted that people in jail have copious amounts of time to think of ways to circumvent security, she said authorities are investigating the jail's employees to see if any provided assistance.
"What I can assure you is that the compromises in security have been shored up," Hallock said.
There have been two prior escapes from the Orange County prison, but the last one occurred 20 years ago, CBS reported.
A source told CBS Los Angeles that a dog followed the inmates' scent to the street before losing it, suggesting a car was waiting to pick them up. So far, there have been no sightings of the fugitives, though investigators say they've received several helpful tips, NBC reported.
The escapees' alleged victims and family members and friends, along with prosecutors and detectives involved in their cases, have been alerted to the jailbreak. Though the Mexican border is just a couple hours south of the prison, authorities say there is no evidence to suggest that the men have left the country.
Jonathan Tieu, 20, was being held on $1 million bond since October 2013 on charges including murder, attempted murder and shooting at an inhabited dwelling.
Bac Duong, 43, had been held a month without bond on charges including attempted murder, assault with a deadly weapon, shooting at an inhabited dwelling and being an ex-felon in possession of a firearm.
Hossein Nayeri, 37, had been held without bond since September 2014 on charges including kidnapping, torture, aggravated mayhem and burglary. According to authorities, he and three other men allegedly kidnapped a California dispensary owner in 2012, drove him to a spot in the desert where they believed he was hiding money and then cut off his penis.
The U.S. Marshals Service is offering a $30,000 reward, or $10,000 for each inmate, while the FBI is offering a $20,000 reward for information leading to the men's arrest, according to the sheriff's department.
All three men should be considered dangerous, authorities say.