Three More Jehovah's Witnesses Detained in Russia For 'Extremism,' Including an Elderly Woman
Russian authorities have detained three more Jehovah's Witnesses, including an elderly woman.
The church members, which also included a married couple from the Kamchatka Peninsula in Russia's far east, are being held on suspicion of "committing a crime linked to extremism" by participating in activities of "a banned religious organization," Yelena Matafonova, a regional investigative committee official, told Radio Free Europe on Tuesday.
If convicted, the three church members could face up to 10 years in prison, Matafonova said. At least 29 members of the Christian denomination have been arrested on criminal charges in Russia, with 23 remaining in official detention. The others are under house arrest.
"It is disturbing to learn of individuals in their seventies being subjected to harsh treatment and arrests by Russian police merely for studying the Bible along with fellow believers. The escalation of such troubling developments in Russia strikes at the very heart of human decency. We hope that fair-minded authorities in Russia will take note and provide relief for these innocent people," said Paul Gillies, international spokesman for Jehovah's Witnesses at their world headquarters in New York.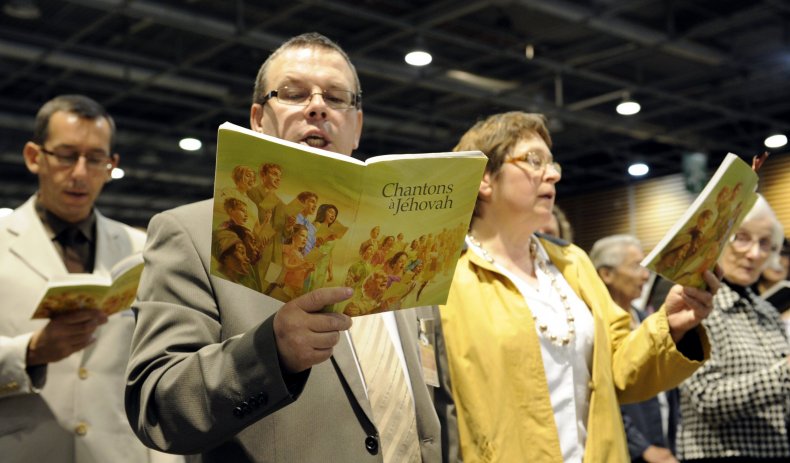 Moscow's crackdown on Jehovah's Witnesses—an estimated 255,000 live in the country—comes as part of a campaign against minority "foreign" religions. In July 2016, President Vladimir Putin approved legislation outlawing missionary work, stipulating that people share their religious beliefs only at state-registered places of worship.
Jehovah's Witnesses were significantly impacted as a result. Then in April of last year, Russia's Supreme Court ruled to classify the religious community as an "extremist organization," giving the group the same status as the Islamic State militant group (ISIS).
The country's Justice Ministry claimed that the religious group poses a threat to "public order and public security." Government officials have also accused the denomination of preaching that its beliefs are exclusive and supreme to all others.
"The Jehovah's Witnesses are simply peacefully exercising their right to freedom of religion," Rachel Denber, deputy Europe and Central Asia director at Human Rights Watch, said in a statement. "The Jehovah's Witness faith is not an extremist organization, and authorities should stop this religious persecution of its worshipers now."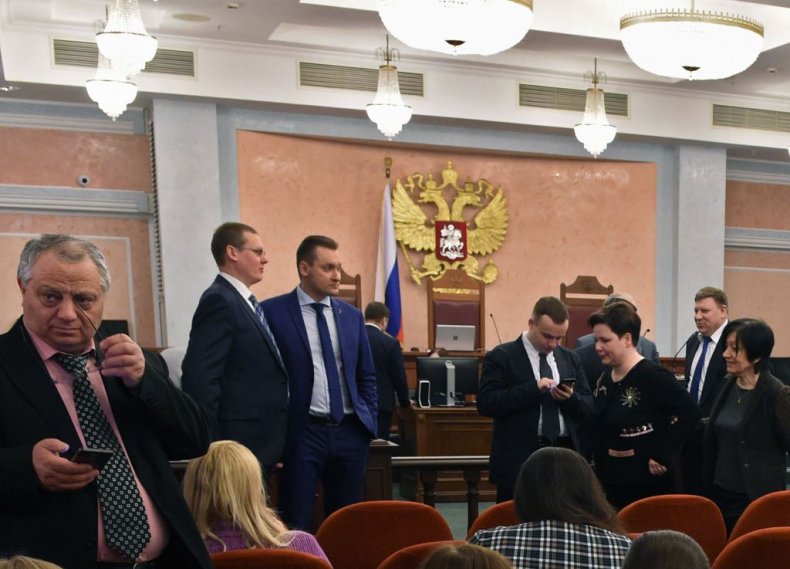 In June, the U.S. State Department called on Russia to release more than 150 prisoners being held for religious or political reasons. Washington's specifically called for the release of Dennis Christensen, a Danish citizen who has been detained for more than a year due to his affiliation with the Jehovah's Witnesses. Moscow responded the U.S. had "no moral right" to make such demands.
However, even advisers to Putin have questioned the crackdown. The Russian Presidential Council for Civil Society and Human Rights, which advises the president, said that the detentions "cannot but be a cause for concern" in June.
"The criminal prosecutions and detentions have taken on a systemic character," the council said in a statement, Reuters reported. "The situation evokes associations with the Soviet period when Jehovah's Witnesses suffered groundless repression because of their faith."
Update: The article contains a statement from a Jehovah's Witness representative.