Three Juveniles Critically Injured in Tanger Outlet Shooting: Police
Five people including three minors have been shot after at least one shooter opened fire at a shopping mall in Glendale, Arizona.
Police in the Phoenix area said the shooting occurred at Tanger Outlets on Wednesday afternoon. At about 3 p.m. local time police had only reported one victim, however, that number has since been increased to a total of five individuals injured by gunfire.
The Glendale Police Department told Newsweek in an email Wednesday evening that officers responded to a report of shots fired at Tanger Outlets.
Police found multiple people had been injured, including a young child. Three individuals were taken to local hospital with "critical injuries," according to police.
"We currently do not have any outstanding individuals," police said in their statement to Newsweek. "Currently detectives are interviewing individuals trying to determine who all are victims and who may be potential suspects."
The number of shooting victims was later updated to five, reported KSAZ-TV, citing police.
Fighting between two groups of people was reported earlier in the afternoon prior to the shooting, reports KSAZ-TV. Of those shot, one has life-threatening injuries, Glendale Police Officer Tiffany Ngalula told the station.
"They all seem to be very young," she said.
A man and woman were at the outlets with a child, according to KSAZ-TV, citing Ngalula. While there, the man, who was armed, got into a fight with another group of men. The woman, the man and the child were all injured in the shooting, as well as two juveniles from the other group, she told the station.
The injuries are non-life-threatening and police believe there were two shooters among the group who are at the hospital, Ngalula told the station.
While police said the area is no longer an active shooter situation, the nearby entertainment district will remained on lockdown until officers can safely clear the area.
"We heard what sounded like possible gunshots and then there was a ton of people [who] came running around the corner and they were screaming—a couple of people screamed, 'He shot somebody,' or 'He's shooting,'" Austin Farr told the station. He said he was in the food court with his girlfriend when the shooting broke out and both managed to safely escape to the parking lot.
Glendale police said they have asked stores at the scene to go into lockdown. Primary searches of the shopping outlet have been completed and a second is underway, police announced at about 3:40 p.m. on Twitter. Additionally, local law enforcement have set up an area for anyone with a loved one at Tanger Outlets.
"No suspects are believed to be outstanding at this time," police said.
Police said on Twitter at about 4 p.m. that the event was "not an active shooter it is an isolated incident."
The ages, conditions and identities of the victims have not been released, but police have confirmed to local media that the injured are minors.
Arizona Governor Doug Ducey said on Twitter that his office is working closely with Glendale police to "monitor the situation at Tanger Outlets, support law enforcement, and get updates on those who have suffered injuries."
"Our prayers are with those impacted and the brave law enforcement professionals responding to this emergency," he added.
The call came in around 2:40 pm. at the Tanger Outlets for reports of a fight between two groups of people that turned into a shooting.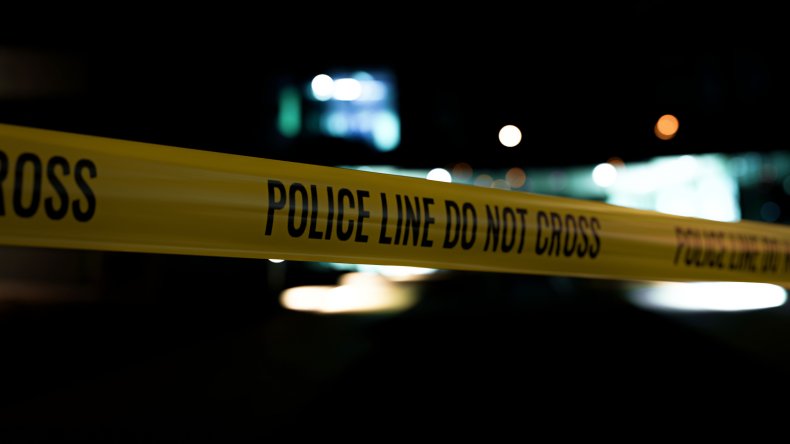 Located northwest of Phoenix, Glendale is a city of about 250,000. According to reports, the shooting occurred near the Westgate Entertainment District, an attraction in the city that offers shopping, dining, entertainment, hotels, residential, parks and office space.
This is a breaking story and will be updated as more information becomes available.
Update: 9:47 p.m. EDT—This story has been updated with additional information and a response from the Glendale Police Department.