Three Kansas Boys Surprise Each of the 270 Girls at Their School With Flowers for Valentine's Day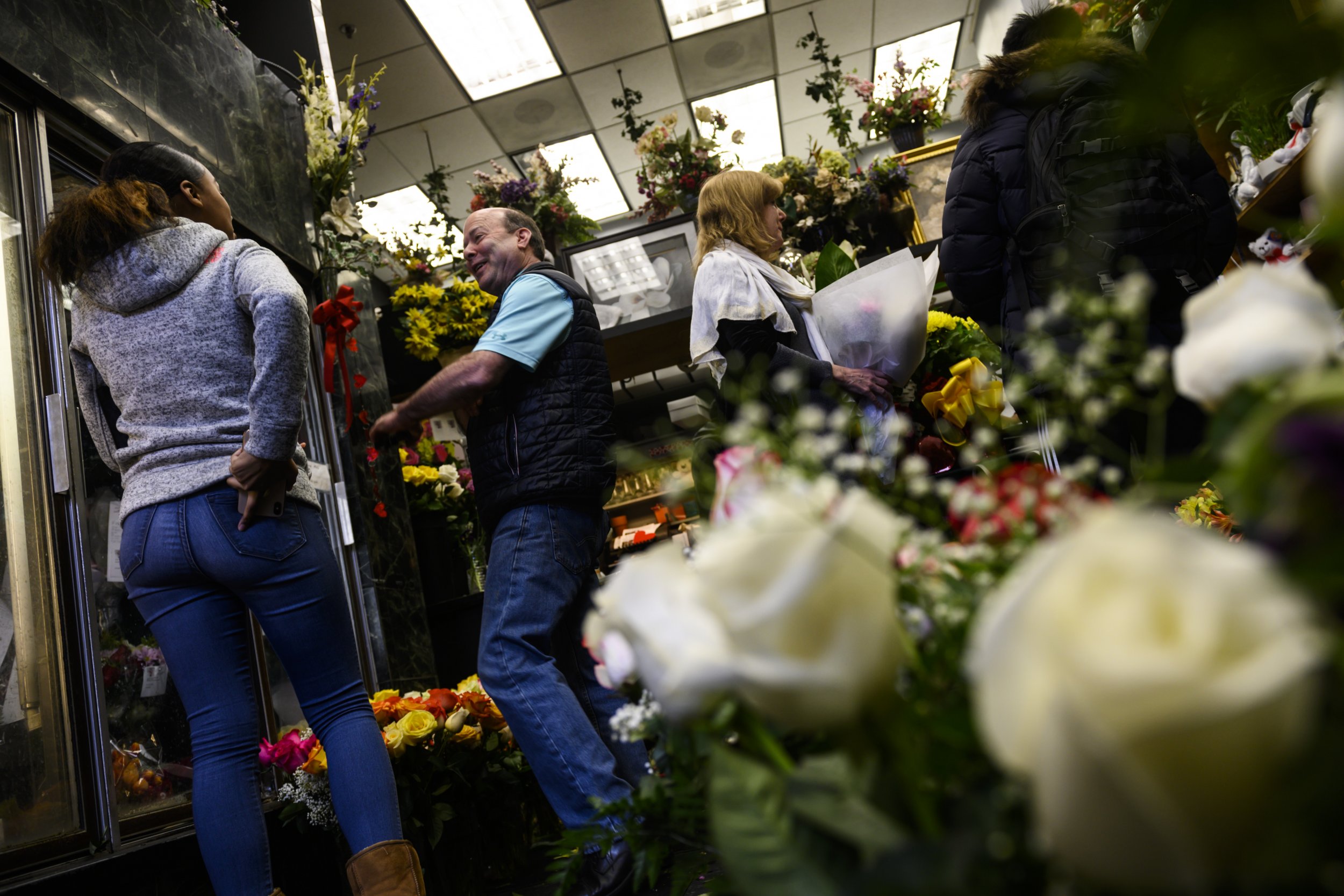 Three middle school boys in Kansas had a big surprise for the female population of their school on Valentine's Day.
The three boys pooled together their money and purchased a flower for each of the 270 girls and 70 women at Summit Trail Middle School in Olathe, Kansas. The boys arrived early on Thursday and set up camp at the school entrance to pass out hundreds of carnations.
"We wanted every girl to feel important and special on Valentine's Day," appropriately named eighth-grader Tristan Valentine told KMBC. "We worked hard to make sure it was going to be a surprise to everybody. I only told a few friends, and the girls seemed surprised and happy."
Valentine joined forces with seventh-grader Kyan Rice and sixth-grader Lincoln Holmes to pull off the sweet gesture. Rice told KMBC that he contributed $100 of his own money to help pay for the flowers.
"Tristan and his mom got the flowers Wednesday and brought them to school today. Lincoln and I got here early, and we started handing them out," Rice said. "We told them 'Happy Valentine's Day' and gave them a flower."
Dr. Sarah Guerrero, the principal at Summit Trail Middle School, told the station that it was "refreshing to see three young men go out of their way to make others feel happy."
"I got chills seeing it happen," the principal said. "The ladies were so excited. It gives them something to look up to and feel good about themselves. It's also what makes Summit Trail special."
Holmes said that he heard from several boys who said they wished they had thought of the idea, KMBC reported. "Summit Trail is a special school. And who knows, maybe we started a new tradition here," the sixth-grader said.
A report released by the National Retail Federation ahead of the love-filled holiday revealed Americans would spend nearly $2 billion on flowers in 2019. That figure represented about 10 percent of what people spend on Valentine's Day gifts.
The report found that Americans would spend more on jewelry, $3.9 billion, and on an evening out, $3.5 billion, this year.