Three Killed in Toronto Crossbow Attack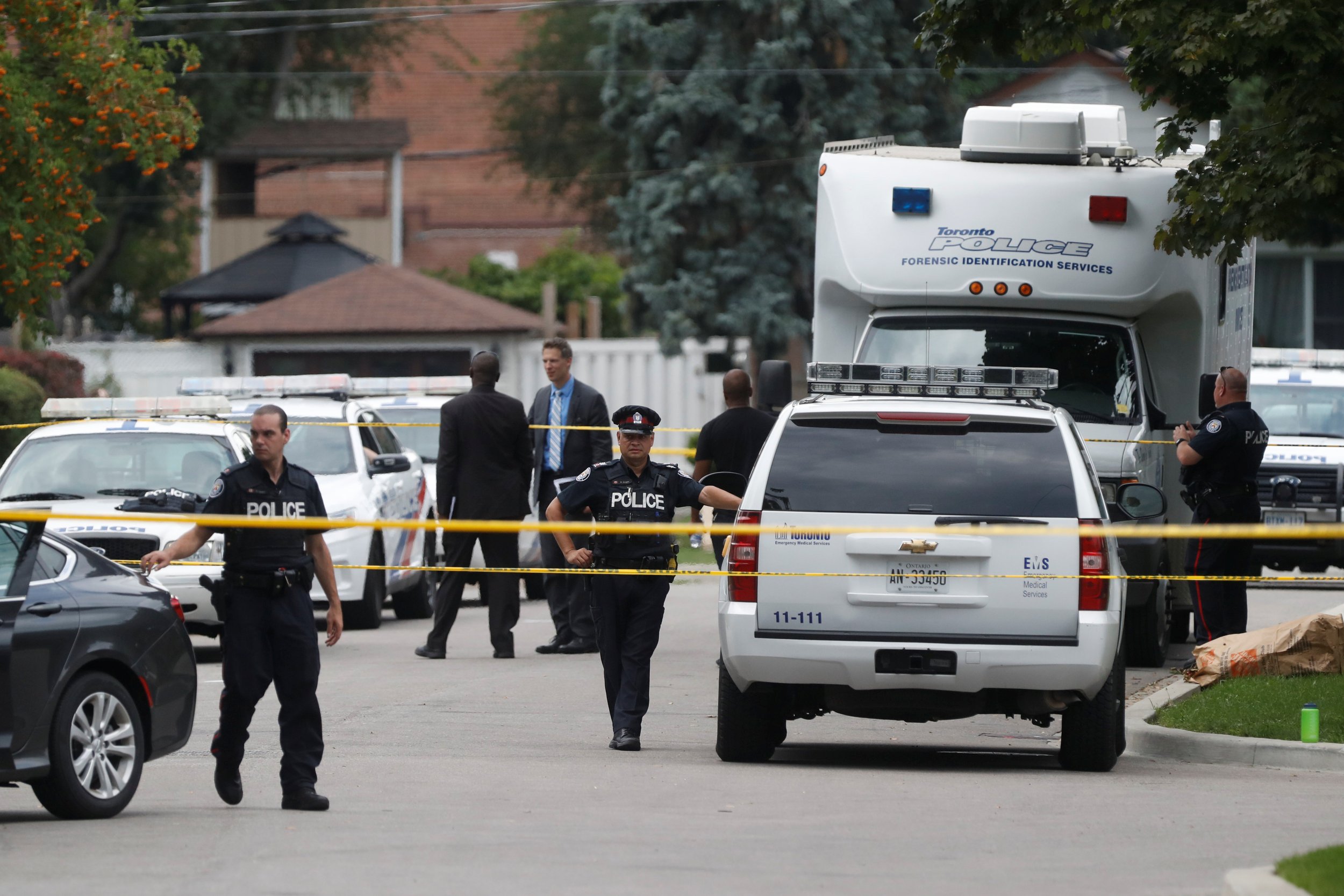 Three people were killed in an attack involving a crossbow in Toronto's East End Thursday and a man was taken into custody, a police spokesman said.
In a related incident, police evacuated a building in the Downtown Core area of the city later in the day due to a suspicious package, Detective Mike Carbone told a news conference. He gave no details on how it was related or what the package contained.
All of the victims were adults, while one other person was taken to hospital, Carbone said.
The National Post newspaper reported that the three victims were shot with a crossbow in the garage of a Toronto home and left to bleed out onto the driveway. Drone footage appeared to show at least one body covered by a tarp in the driveway.
In the initial incident, police responding to a call about a stabbing found three people who appeared to have been wounded by crossbow bolts, said another police spokesman David Hopkinson. The two men and a woman were pronounced dead.
An unidentified man, 35, was taken into custody, police said.
"We don't have any idea with regards to why this may have happened," said Hopkinson.
According to the Post, one of the victims made a 911 call, and the suspect was also seriously wounded.
Television footage showed police tape surrounding part of a residential street in Scarborough, a suburban area east of the city's downtown area.
In 2010, a man shot his father in the back with a crossbow in a Toronto public library before smashing his skull with a hammer. Zhou Fang, who had suffered domestic abuse, was convicted of a lesser charge of second-degree murder.