Three Lamborghinis Outside a Major U.S. Bitcoin Conference Were Just Promotion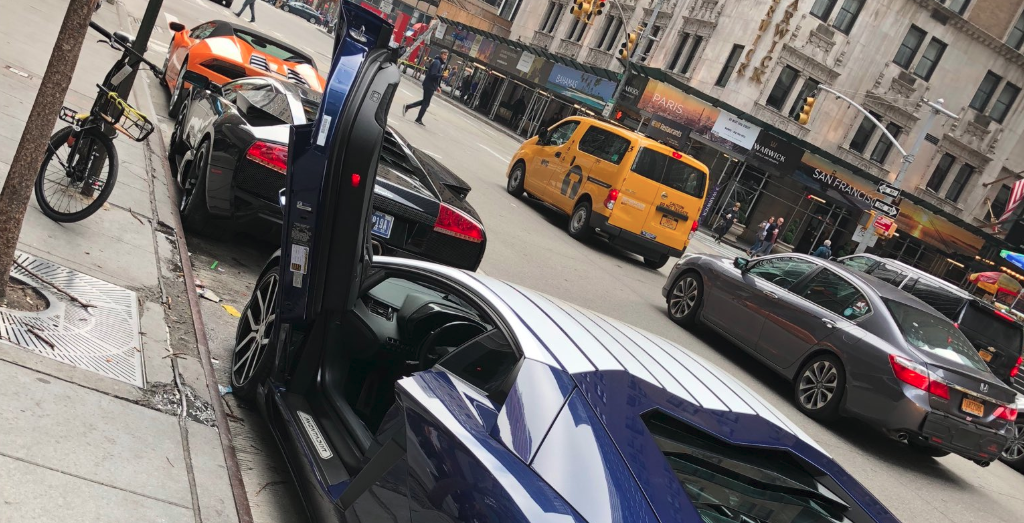 A trio of Lamborghinis that turned heads while parked outside a cryptocurrency conference taking place in New York this week were not owned by millionaire investors but instead were placed there by a digital currency exchange as part of an attention-grabbing promotion.
In the bitcoin world, the Lamborghini has long been seen as a symbol of status and wealth. But on Monday, the three luxury vehicles parked in front of Coindesk's Consensus 2018 blockchain summit had been hired by the "BitMex" virtual currency exchange from a dealer called Broadway Supercars, led by a man called John Nouri who rents one car for around $1,000 a day, CNBC first reported.
"We do this for a lot of companies all the time," Nouri told the finance website, adding: "It's an attention grabber. It's for the people walking in. They all say once you make money in crypto, you buy a lambo. I [have] never made money with crypto…but I have ten lambos." It appeared to work, with several Twitter users posting images of the supercars, which typically have a starting price of around $200,000.
According to Nouri, the three flashy cars were rented to be placed outside the venue for five hours on Monday. Boasting more than 8,000 attendees paying between $1,500 and $3,000 a ticket, Consensus 2018 is expected to make Coindesk at least $17 million this week. The conference comes after bitcoin, the world's most widely-used cryptocurrency, spiked in value last year to be worth around $20,000 per virtual coin. It has since tanked in price and is now priced at approximately $8,700 per coin.
It was not the only stunt that was pulled as the conference kicked off. A crypto venture called Genesis Mining held a fake protest on the streets of New York under the banner "Bankers Against Bitcoin" that also gained Twitter users' attention. Footage showed men and women dancing and chanting while holding signs including, "Why hasn't this bubble popped?" and "Leave Wells Fargo Alone."
"This joke today is going to be the reality in the very near future," Marco Streng, CEO of Genesis Mining claimed on a website this week while describing the mock demonstration.
"This protest is representative of what will happen to those industries and companies that fail to understand times have changed," the chief executive continued. "Legacy industries that have gone unchallenged for decades will soon begin to see their monopoly slip away. The consumer abuse that's been possible due to a lack of competition is over." He added: "The biggest competitor big banks have ever faced has arrived and it's not a company or organization, it's a decentralized technology."