Three Lions, A Bear And Seven Other Animals Rescued from 'Hellish' Zoo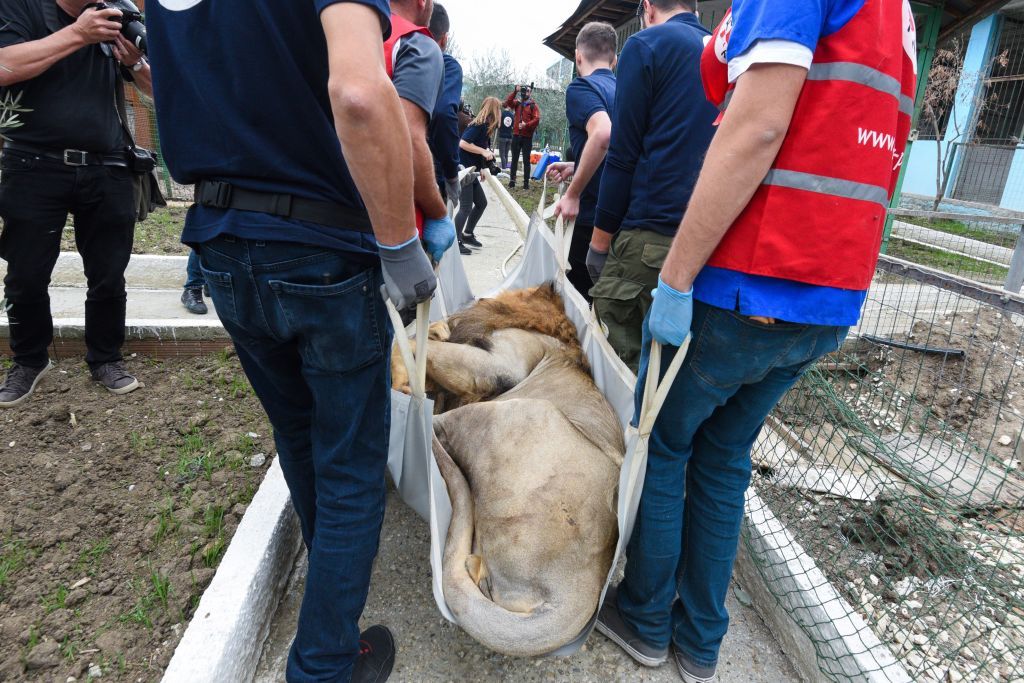 Three lions, a three-legged bear, a zebra and at least six other animals were rescued Sunday by police from "hellish" conditions in an Albanian zoo.
Located in Fier, around 60 miles south of Albania's capital Tirana, the zoo's employees reportedly refused to cooperate with authorities, Agence France-Presse reported. Police then forced their way into the facility and allowed veterinarians access to treat, tranquilize and move the animals.
"Living conditions for the animals in this zoo are absolutely horrible, it's a hellish way of keeping animals," said Ioana Gabriela Dungler of the animal rights group Four Paws, according to the French news agency.
The private zoo is owned by Petrit Osmani, who has been running the attraction for 15 years. He strongly criticized the police raid, saying the animals were like his "children."
"You don't have the right! These animals are my children, you are taking away my children!" he said, explaining that he would lodge an official complaint about the incident.
Four Paws representatives first visited the zoo in July and noted numerous problems, including malnourishment and sick animals. At least one of the lions had an eye infection that could cause it to go blind.
"Lensi (one of the lions), had a serious eye infection and was at risk of going blind. He has happily been saved and is better, but they all need extra care in order to fully recover," Carsten Hertwing, another Four Paws worker, told AFP.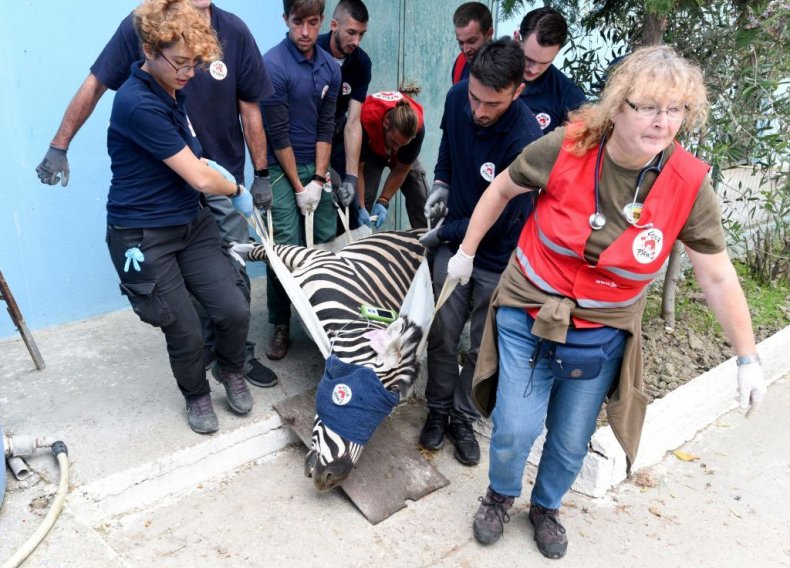 But Osmani and his staff denied the accusations, according to the British newspaper Evening Standard. The zoo was, however, previously closed to the public after criticism was raised. Albania's environment ministry defended the authorities' actions, saying that the animals were forced to live in cramped conditions and had become sick.
Martin Bauer, a spokesman for Four Paws, told the newspaper that the animals would be relocated to sanctuaries where they would be properly cared for. For now, they have been transferred for treatment at Tirana's public zoo. Bauer suggested that his organization wants to relocate the "three lions to our big cat center FELIDA in the Netherlands and the three-legged bear to our Bear Sanctuary Muritz in Germany."
Elvis Sulejmani, a lawyer representing the Fier zoo, said that a motion had been filed against the raid on behalf of his clients. He argued that police "illegally" took the animals and did not have a court verdict to back the decision.