Men Wanted Over Video of Them Torturing Kangaroos to Death With Fire, Knuckle Dusters, a Rifle, and Knives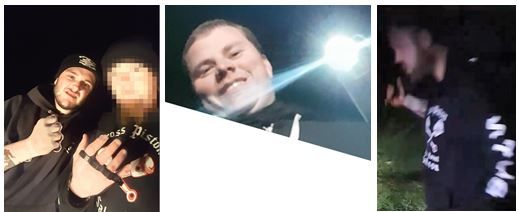 Police in Australia are on the hunt for three men who beat, tortured and shot a pair of kangaroos. Video obtained by the Joondalup Police force shows the men laughing and smiling while torturing the animals. Their actions have been labelled "cowardly" and "disturbing." The separate incidents took place on May 19 and June 16, according to the Western Australia Police Force.
A fourth person has already been arrested by police, but his name has not been made public. He has not been charged in relation to the kangaroo torturing but will face court for another matter. ABC Australia has viewed the footage but decided not to publish it.
Footage from the first incident shows a small kangaroo being held down while the men punch and stab it. The kangaroos also has burn marks on its body, which were likely made worse by the use of an accelerant. The men can be heard laughing throughout the torturing, according to the ABC. They eventually killed the kangaroo by shooting it in the head with a rifle. They then posed for photos while wearing knuckle dusters.
In the second incident, a video uploaded to social media platform Snapchat shows one of the men repeatedly stab a kangaroo while it struggles to escape. The others can be heard encouraging the torture and laughing. According to The Western Australian, the men spat on the kangaroos after killing them.
Joondalup Police Detective Senior Sergeant Paul Giuffre described the ordeal as "graphic, disturbing and cowardly. I've seen the videos and honestly, in my 17 years of policing, it's one of the most disturbing things I have seen, hands down," Giuffre said.
Police released details of the three men they are searching for:
A medium build man with fair skin, dark facial hair and aged between 20 and 30. He is seen in the footage wearing a black beanie and a black hooded top with a white emblem on the front.
A solid build man with fair skin, short brown hair and aged between 25 and 30. He was described as being clean shaven and was wearing a black hooded top.
A medium build man with fair skin, facial hair and aged between 25 and 30. He is seen in the footage wearing a dark top with writing on the sleeves and an emblem on the front.