Three More Women Join 'Unlikely Sisterhood,' Accuse Bill Cosby of Sexual Assault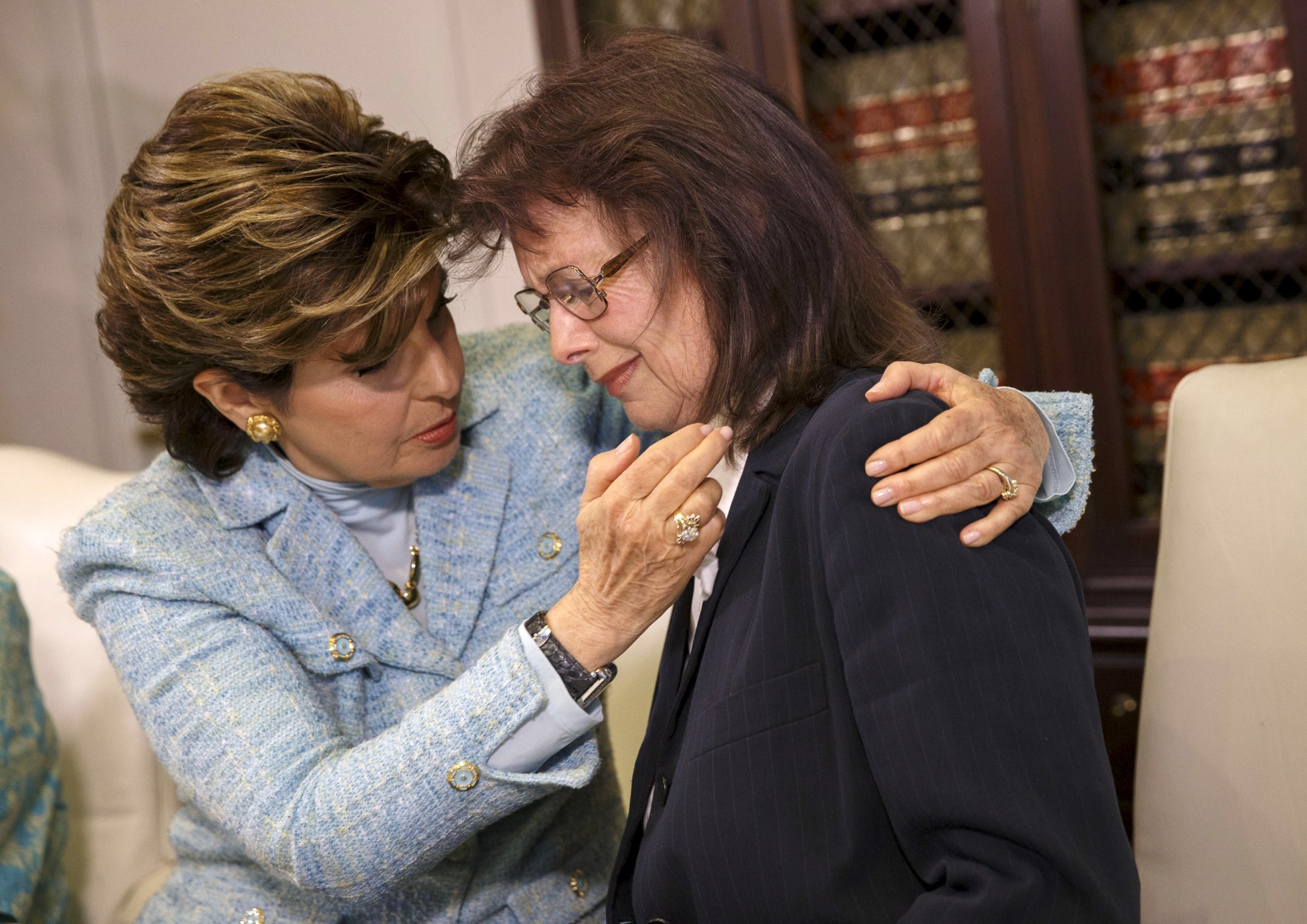 Three more women came forward publicly Wednesday to charge that they were sexually abused and victimized by Bill Cosby. One is a former flight attendant, and the other two were actresses.
The Los Angeles news conference, led by attorney Gloria Allred, featured each woman speaking, in stomach-churning detail, about the alleged rapes and harassment by Cosby.
One of the women, Linda Ridgeway Whitedeer, was unable to continue her statement and had to turn to Allred to describe how Cosby had sodomized her "fast, with surgical precision, and surprise was on his side." Allred handed her the paper again and Whitedeer continued, choking up while describing the aftermath of the alleged attack. "He was mumbling that I had been blessed with his semen, like holy water," she said, stammering.
Colleen Hughes, a former American Airlines flight attendant and model, said she met Cosby on a flight from New York to Los Angeles. He flirted with her onboard, Hughes said, and invited her to lunch in Beverly Hills upon arrival. She describes inexplicably blacking out while drinking champagne with him. Upon awakening hours later, she said, she felt dazed and disoriented. "I felt semen on the small of my back and all over me, and it was clear he had not used a condom," she said. "There was no lunch." Hughes mentioned in her closing remarks she had not told anyone her story, until she called Allred.
Actress and model Eden Tirl had been fielded for an audition for The Cosby Show in 1989. In her statement, she said that Cosby had escorted her into his dressing room and sexually harassed her. "There was a palpable shift of power, and I lost my breath," she said. "He wanted me to know he thought I had it, but was I willing to do what it took?" Tirl rejected his advances and said she was afraid of what might happen as a consequence.
Whitedeer, Hughes and Tirl's statements echo that of 35 other women featured in a New York magazine cover story that pictured each of them sitting in a chair, looking straight at the camera. Many of the women accusers were once colleagues of the actor, or budding entertainers concerned that not acquiescing to Cosby would hurt their careers later, given his power in the industry. Many of them, however, were not.
The empty chair on the magazine's cover, as Allred noted, symbolizes the people that have yet to speak up about assault and rape. "I'll lead everyone to draw their own conclusions," she said. "I give credit to all the women who have spoken out...and we are not finished yet," she added. "These are not the last three to come forward. I can assure you of that."
California's Supreme Court has ordered Cosby to provide a sworn deposition by October 9 in connection with a lawsuit by Judy Huth, who has accused him of sexually abusing her when she was a teenager. In another suit, Cosby admitted in a deposition to giving quaaludes to women to get sex.
Following the conference, Allred took a series of questions from reporters. Asked why it took years for so many women to come forward with accusations against Cosby, she said, "Many of them were in fear because they had never spoken out publicly about anything, and certainly in some cases had never even told family, co-workers and friends about what they allege Mr. Cosby did to them."
Allred added, "It has been...to some extent healing to join the community of women alleging that they are survivors. All of the anger and rage and grief has become like a malignant cancer eating away at them, and now to take that same feeling and turn it outward into something positive, to win change and accountability, has been very empowering."