Three Navy Members Accused of Raping 18-Year-Old During House Party
Three Navy service members are accused of raping an 18-year-old woman at a house party on Sunday, authorities announced.
Jonathan Augustus, Michael Billington and Teddy Diake, all 24, were arrested on Tuesday on charges of rape and aggravated sodomy, the Richmond County Sheriff's Office said. The three were at a house party in the 7000 block of Parker Place in Augusta, Georgia, when the alleged assault happened.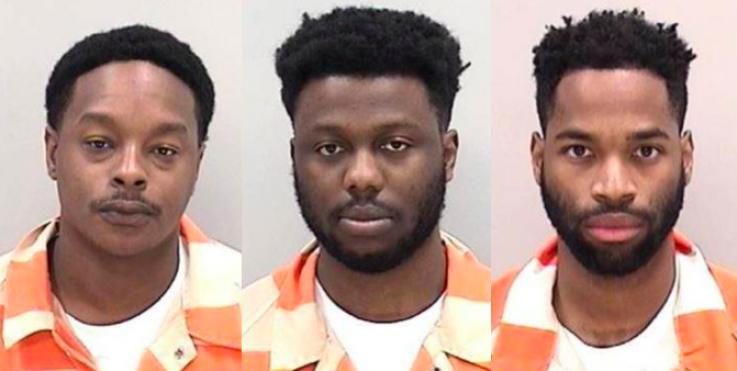 The service members are accused of assaulting the woman in a bedroom. Arrest warrants obtained by the Augusta Chronicle accused the men of forcefully having sex with the alleged victim without her consent.
The woman was taken to University Hospital and treated for multiple undisclosed injuries, the newspaper reported.
The men were identified by other guests at the party, police said. They were taken to the sheriff's office for questioning and then arrested. The Richmond County Sheriff's Office and Naval Criminal Investigative Service are investigating the alleged assault.
The man who lives in the apartment where the incident occurred told WRDW that he had met the three men that night and did not know them at all. He said he was asleep when the alleged sexual assault occurred.
Augustus, Billington and Diake made their initial appearances in Magistrate Court on Wednesday, however, no bond was set. They are being held at Charles B. Webster Detention Center, jail records show.
The men are active members in the United States Navy and are stationed at Fort Gordon, the Richmond County Sheriff's Office said. Fort Gordon is home to the U.S. Army Cyber Center of Excellence and hosts members of the Army, Navy, Air Force and Marines. According to its website, it has become a center for joint forces activities, training and operations. Fort Gordon has not released comment regarding the arrests.