'Absolutely Shocking': One Officer Killed, Others Injured in Shooting at Arizona Amtrak
An officer with the U.S. Drug Enforcement Administration (DEA) was shot and killed Monday and several others were injured during a routine inspection of an Amtrak train in Tucson, Arizona.
Tucson Police Chief Chris Magnus said during a news conference Monday that one shooting suspect is dead and another is in custody after the deadly incident took place just after 8 a.m. at a downtown station on North Toole Avenue.
The incident occurred while law enforcement officers were performing a routine check for illegal drugs, money and firearms. During the inspection, the officers came in contact with two suspects on the second level of the double-decker train. One of the suspects was detained during the search, while the second individual opened fire with a gun.
The suspect that began shooting then barricaded himself in the bathroom of the train and was later found dead. Magnus said he did not know if the suspect was shot by agents or if he took his own life.
One DEA agent was removed from the train and rushed to the hospital in critical condition, while a second agent was taken by ambulance to the hospital but did not survive. A Tucson Police Department officer was also injured during the incident and is currently being hospitalized under stable condition. The name of the agents that were injured, along with the suspects' identities, have not yet been released.
An Amtrak spokesperson told Newsweek that the incident took place inside a New Orleans-bound train stopped at the station and that no passengers or crew on board were injured.
"The Sunset Limited, Train 2, was traveling from Los Angeles to New Orleans, and arrived at the Tucson station at 7:40 a.m. local time," the spokesperson said. "There are 137 passengers and 11 crew members, with all passengers and crew now evacuated to the station. There are no reported injuries to the crew or passengers. Law enforcement is on the scene."
Tucson Mayor Regina Romero called the incident an "absolutely shocking act of violence," in a statement on Monday.
"I ask all Tucsonans to join me in praying for the deceased DEA officer and for the swift recovery of the law enforcement officers who were injured. I am ordering flags at all city facilities to half staff to honor the courageous actions of the deceased and the injured," Romero said.
"My deepest sympathies go out to our federal partners at the Drug Enforcement Administration, who work side by side with our TPD officers on a daily basis to keep our community safe. I want to thank the Tucson Police Department, including our SWAT team, who immediately responded and secured the scene."
Details regarding any possible charges against the suspect in police custody have not yet been released.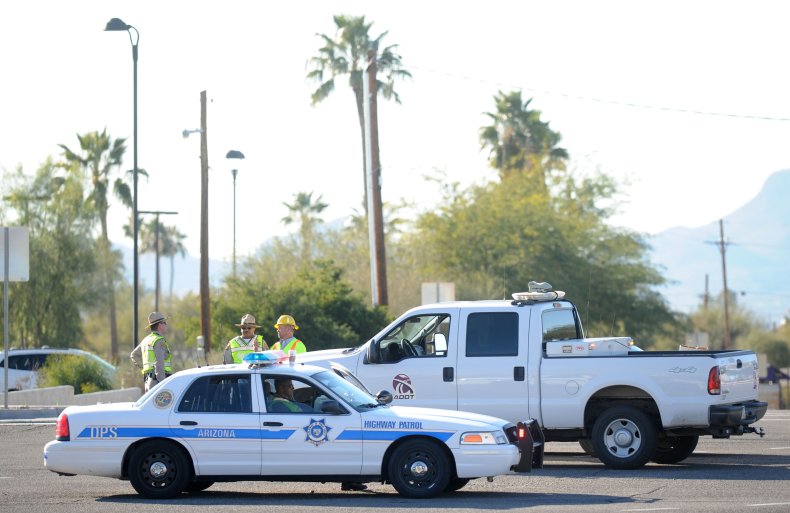 Updated 10/04/2021 at 6:07 p.m. ET: This story has been updated with additional information and background.