Three Pedophiles Executed, Hanged for Raping and Killing 10-Year-Old Boy
Three men convicted of raping and killing a 10-year-old boy were hanged after being publicly executed on Wednesday.
The pedophiles were shot in the heart five times in front of a crowd in the Yemeni city of Sanaa. They were then lifted into the air by a crane so that all of those who gathered could see what happens if similar offenses are committed.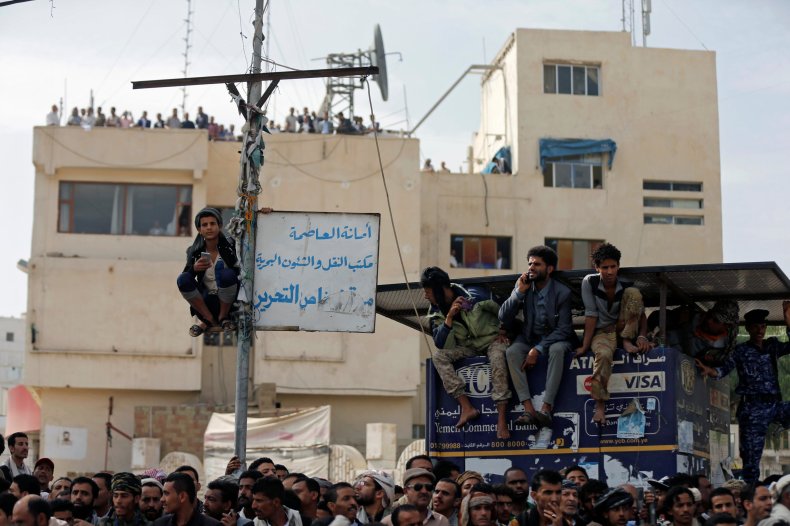 Death sentences in the war-torn country are done by either shooting, stoning, hanging or beheading. Executions are carried out for violent crimes such as murder, rape and terrorism, the Daily Mail reported.
Another execution occurred on the same day in neighboring Saudi Arabia, where a man was executed and then crucified in the city of Mecca. The country's supreme court and king endorsed the ruling amid a feud over human rights between Canada and Riyadh.
The executed individual, Elias Abulkalaam Jamaleddeen from Myanmar, was accused of shooting a weapon and then stabbing a woman to death. Saudi Arabia rarely uses crucifixion as a form of execution, but the country is known for being one of the world's leading executioners.
Last week, the leader of the Catholic Church, Pope Francis, announced that the death penalty is impermissible in every case.
Meanwhile, the United States is one of 53 countries in the world where capital punishment is still used. A recent poll by the Pew Research Center shows that 54 percent of Americans are in favor, while 39 percent oppose the use of the death penalty.
There are 31 states that allow the use of the death penalty, and lethal injection is considered the preferred method to perform executions. However, there are 16 states that also use electrocution, hanging and a firing squad as forms of punishment.
In 2017, at least 993 people were executed and at least 21,919 people were on death row across the globe, according to Amnesty International. It was also reported that China is the world's top executioner, followed by Iran, Saudi Arabia, Iraq and Pakistan.
Three Pedophiles Executed, Hanged for Raping and Killing 10-Year-Old Boy | World