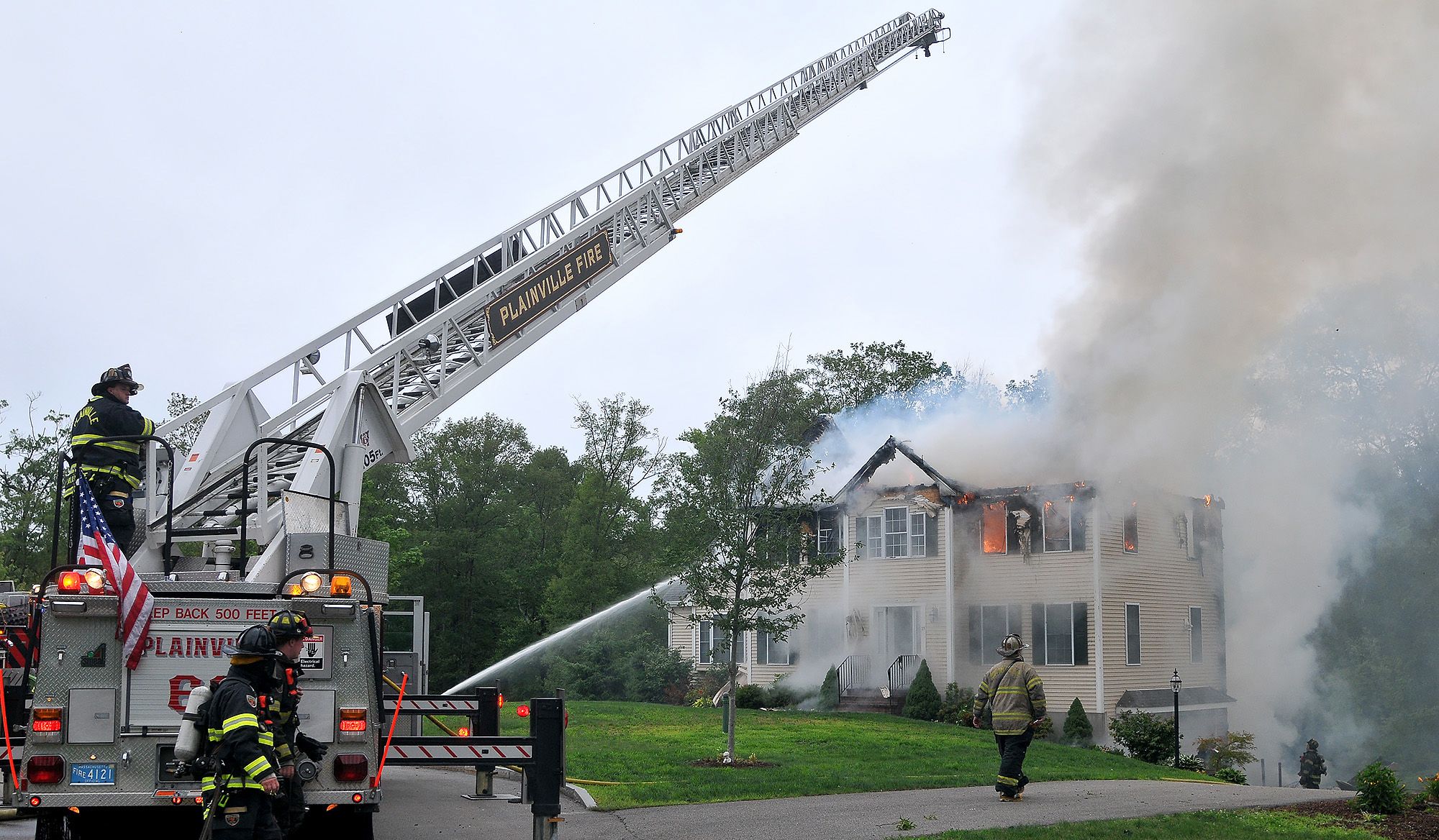 All three people aboard a small, private airplane died on Sunday night after they crashed into a home in Plainville, Massachusetts, according to state police. The four people inside the house escaped safely.
Investigators with the National Transportation Safety Board on Monday were working to determine the cause for the crash. The plane hit the back of the roof around 6 p.m. on Sunday. After it slammed into the two-story, single-family home, the structure immediately caught fire and soon was engulfed in flames. The home is located in a cul-de-sac.
Local officials and teams from nearby communities responded to the three-alarm fire. State police said it took firefighters more than two hours to extinguish the flames, but smoke continued to emerge from windows for hours.
Officials did not immediately release the identity of the victims. But the Boston Globe reported that a child was among the individuals aboard the plane.
The plane had been traveling from Lancaster, Pennsylvania, to Norwood, Massachusetts.
Plainville is about 40 miles southwest of Boston.