Three-Quarters Of Americans Say Immigration Is Good Thing For U.S.: Poll
The results of a recent Gallup Poll shows Americans attitude toward immigration has become more positive, with 77 percent of those surveyed agreeing that immigration is a good thing for the country.
The random poll surveyed 1,034 Americans between May 28 and June 4 illustrating immigration has a small partisan divide, with 89 percent of Democrats, and 78 percent of Independents seeing immigration as a good thing. Sixty two percent of Republicans surveyed also responded positively to the topic.
Overall, 77 percent of those surveyed by Gallup saw immigration as a good thing, and that percentage increased to over 80 percent among non-whites, people between the ages of 18-34 and college graduates.
The poll also indicates that 34 percent of Americans — up from 27 percent in 2019 — would like to see immigration to the U.S. increase, while 28 percent of those surveyed would like to see immigration efforts decreased, and 36 percent think immigration should stay at its present level.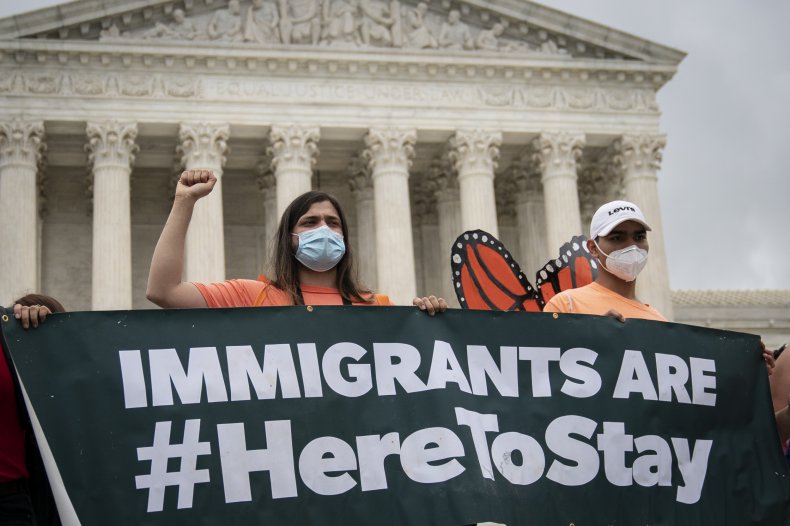 According to Gallup, the poll marks the first time since 1965 that those surveyed who want increased immigration has exceeded those wanting a decrease.
The rise, particularly among Democrats and Independents, comes at a time when GOP leaders have taken a hard line against illegal immigration, which became a rallying cry for Republicans during the 2016 election.
The poll was conducted weeks before the U.S. Supreme Court ruled against President Donald Trump's attempt to end the Deferred Action for Childhood Arrivals program (DACA), and Trump's announcement that the U.S. is suspending of some visas for foreign workers.
On June 22, Trump issued the executive order to block foreign workers entering the U.S. on H-1B visas and H-2B visas, as well as specialized or skilled workers entering on an L visa.
"Extending and expanding a ban on immigrants does not address the challenges our nation faces as we begin the long recovery from COVID-19," Ali Noorani, President, and CEO of the National Immigration Forum said in a June 22 press release. "Lawmakers should prioritize the recovery of their communities over the scapegoating of immigrants."
The halt on visas will remain in effect until December 31.
Meanwhile, the U.S. Citizenship and Immigration Services announced in a press release Wednesday that 64,500 immigrants have taken their oath of citizenship since the beginning of June.
"Taking the Oath of Allegiance and embracing U.S. citizenship is a remarkable act of patriotism. We are a stronger nation today because of those who have chosen to become naturalized citizens," said USCIS Deputy Director for Policy Joseph Edlow.
The USCIS plans to celebrate America's Independent Day by hosting naturalization ceremonies from July 1 through July 7.