Three-Quarters Of British Not Aware Of Obesity-Cancer Link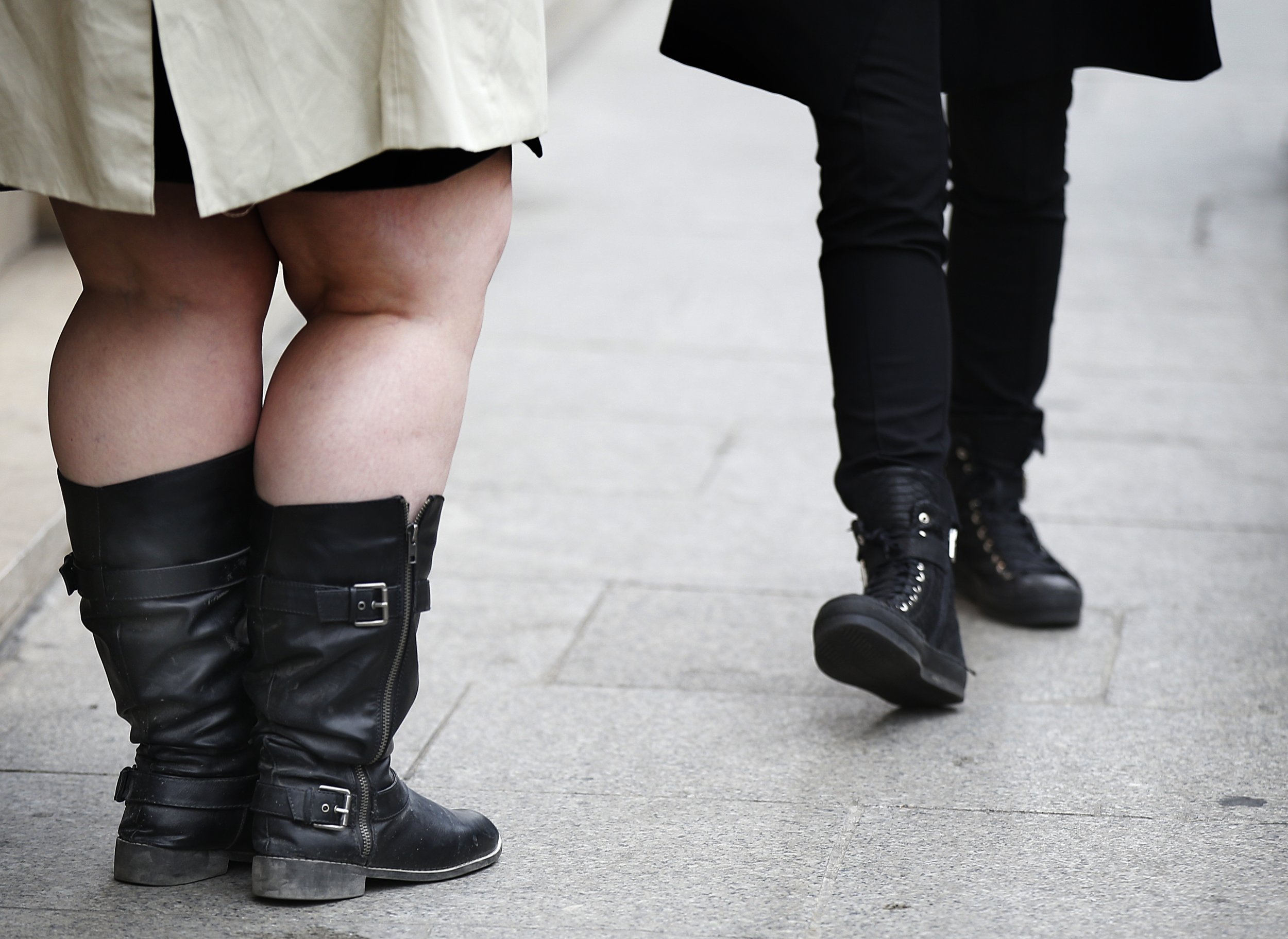 Three-quarters of people in the U.K. do not know about the link between obesity and the 10 different cancers it can cause, research shows.
Fat is as dangerous as cigarette smoking in reproductive cancers such as cancer of the womb, which less than a quarter of people know is linked to being overweight, Cancer Research U.K. said in a report looking at obesity and cancer nationally for the first time.
And in order to tackle the growing problem, the Government should restrict marketing by ensuring junk food adverts are not aired on television before the 9pm watershed, the charity has recommended.
If obesity is not tackled there will be 670,000 additional cases of cancer over the next 20 years which could cost the health service around £2.5 billion, research shows.
The condition is the second most common cause of preventable cancer after smoking, and is probably responsible for more than 18,000 cases a year.
But 78 percent did not know obesity was linked to ovarian or womb cancer, more than two-thirds (69%) were unaware it could lead to breast cancer, and more than half (53 percent) did not realise the link to cancer of the pancreas.
People who were less well-off were less likely to be aware of the link than those in the higher social groups, according to the online survey of 3,293 people by the Policy Research Centre for Cancer Prevention at Cancer Research U.K.
Professor Peter Johnson, chief clinician for Cancer Research U.K., said people should stop perceiving cancer as "an inevitability" and ask themselves what they could do to minimise their risk.
By accepting individual responsibility, the charity acknowledged that the threat of cancer could be enough to kick-start obese and overweight people into taking steps to manage their problem.